Earlier, businesses would implement cheap resources in order to host their website quickly. Today, this approach has undergone massive change since businesses realised this is not sustainable. One of the major reasons being this approach failed to meet important parameters like search, security and flexibility.
In addition to these parameters, UI, UX, Click through rates as well as page load time are also taken into consideration while building a website. Which is why, hosting solution matters as well. So, in a bid to make a website that ranks high on all these parameters, it is imperative to tell you about the benefits of VPS hosting.
With this article, you will know how VPS affects the search optimization of your website and why you need to choose VPS ahead of other types of hosting to make a top notch website. So, without further adieu, let us deep dive and know more.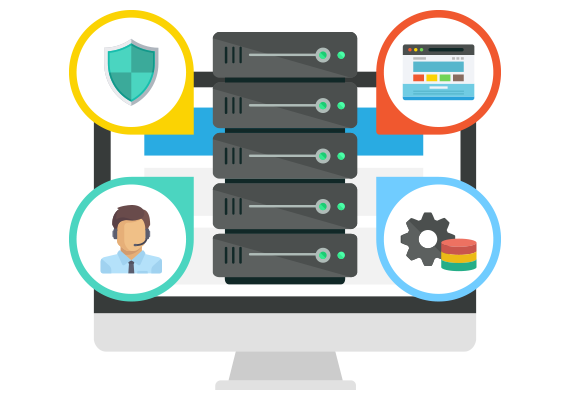 Speed
While deploying VPS hosting for a website, one has enough resources that ensure its smooth functionality. This is because, unlike shared hosting, the chances of your website facing issues with respect to speed are very few. Since resources are already taken care of and are independent of other websites, your website pops as soon as users search for through relevant keywords. As far as SEO is concerned, any website that is fast usually has an added advantage because speed is one of the factors that affect SEO rankings. Which is why it becomes imperative to make the most of this advantage by leveraging VPS hosting.
Flexibility
VPS hosting allows users to upgrade or downgrade the scale of their resources. Since users can upscale their resources, the hosting solution will be enabled with more RAM or memory that will indirectly affect the performance and speed of the website which takes care of page load time. With a faster page load time, users trying to access websites through relevant keyword search will find the website rather quickly.
Uptime
A steady uptime plays a key role in the performance of the website. Especially with respect to SEO. Hosting your website on VPS will ensure a 99.9 % uptime, which is a very healthy rate. With an uptime as high as this, a website's chances of struggling with respect to speed are quite low. Largely, this affects your search rankings positively. So, while choosing a hosting provider, ensure that your provider offers you a plan with a great server uptime as well.
Reliability, support and protection
VPS hosting protects websites from hackers who look at entering and misusing the website's data. Spammers generally deploy malicious spiders that crawl through web pages in search of unsecure servers. Once they locate an unsecure server, these spiders hack into the website and run malicious scripts. These scripts redirect our pages to other websites and ruin our user's experience. A good web hosting provider with a good VPS plan will ensure that your website is secured by SSL. This not only affects the SEO of a website but also acts as a reliable solution for the website as a whole.
Plugins and applications
Hosting a website on VPS will allow users to install many applications as well as softwares. Since users have better control over their panels as compared to shared hosting, VPS provides more freedom to users when it comes to installing applications and plugins. Moreover, one can also install applications that provide web analytics in order to monitor the performance of the website. Addition of relevant plugins will allow a user to have more digital properties. To start off by integrating a good plugin for search, you can start with Yoast. All these parameters will help a VPS hosted website rank better in search.
In closing
We would like to conclude that VPS hosting has great benefits for a website. Apart from SEO, VPS hosting also has a great role to play with respect to lending support to your website. So, avail this great hosting service and watch your website swiftly move up the SERP ladder.
Admin from India is a founder of WebGranth, an entity of
Sparx IT Solutions
with over 8 years of experience on different verticals of web design & development. In his quest to spread the knowledge regarding web development, he has been contributing in WebGranth by submitting his valuable blogs.