Year 2012 Calendar – Best Desktop Wallpaper Calendar 2012
It is our responsibility to provide you the monthly dosage of desktop wallpapers, this time we have come with Desktop Wallpaper Calendar 2012 to let you have a look at the pictures of the next year in advance. Your desktop wallpaper is an important part of your life as it represents the thoughts of your mind behind the workload. Desktop wallpapers added with calendars is a superb idea and a combination that not only provide a character to your desktop screen but also avails a superb trick to catch up with monthly schedules by using calendar.
Every gaze at your Desktop Wallpaper Calendar 2012 will let you utilize your planning instantly through with attractive and revitalizing desktop pictures. A Calendar is an important tool that let you plan your schedule for the next coming days. With the help of a Desktop wallpaper calendar, it will be great for every person to find time easily in-between working over on daily basis while minimizing and maximizing the windows. All the pieces mentioned above are the great pieces of work from our eminent designers to let utilize the great work pieces in a productive manner.
Below we are listing the collection of Desktop Wallpaper Calendar 2012 from the creative minds of the designers of Webgranth. We respect their creativity and try to provide it a platform through section so have a look at the best-collected Desktop Wallpaper Calendar 2012 ever.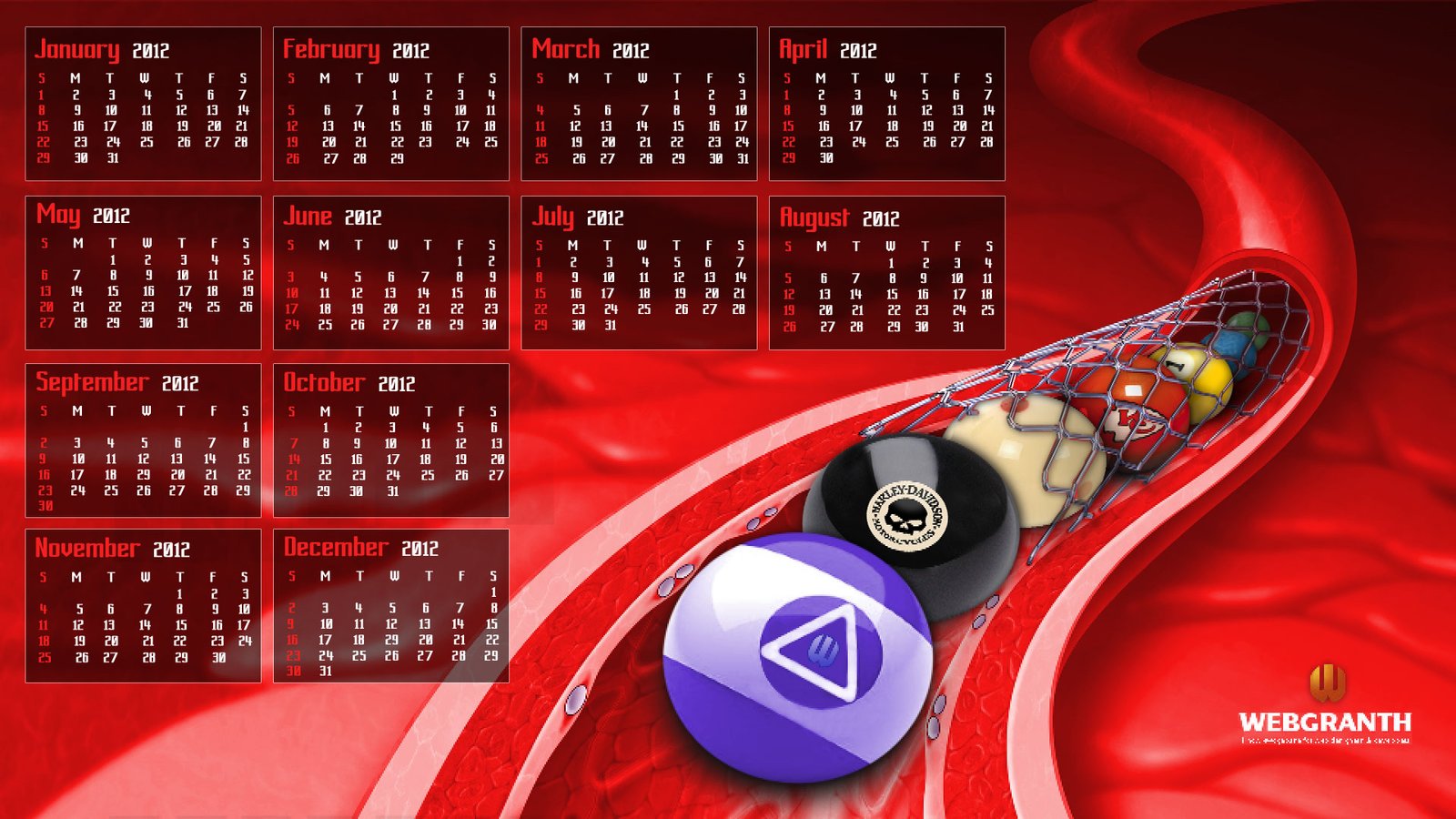 New Year Calendar Desktop Wallpaper 2012
Download
Latest Desktop Wallpaper Calendar 2012
Download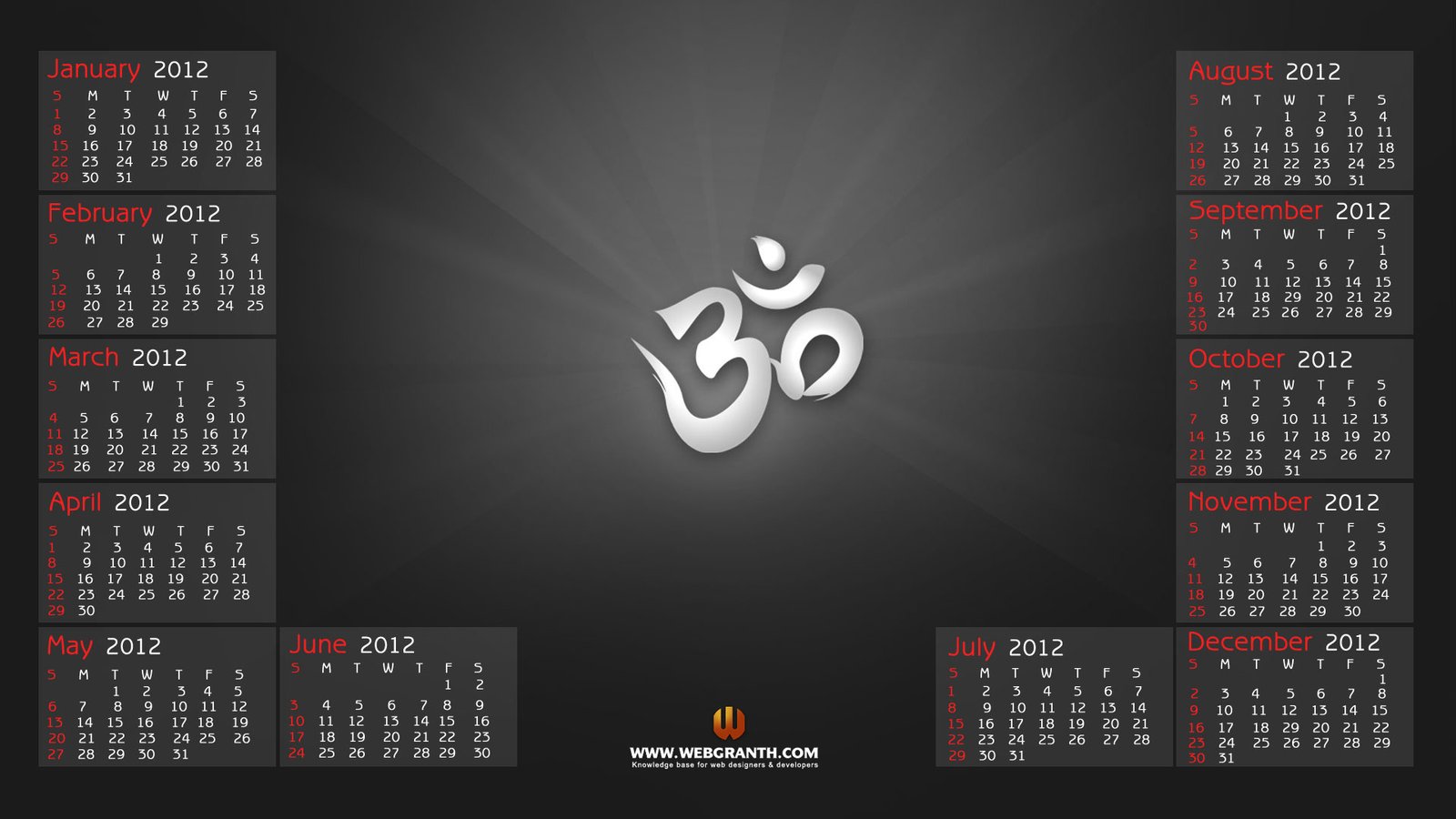 Religious Wallpaper Desktop Calendar 2012
Download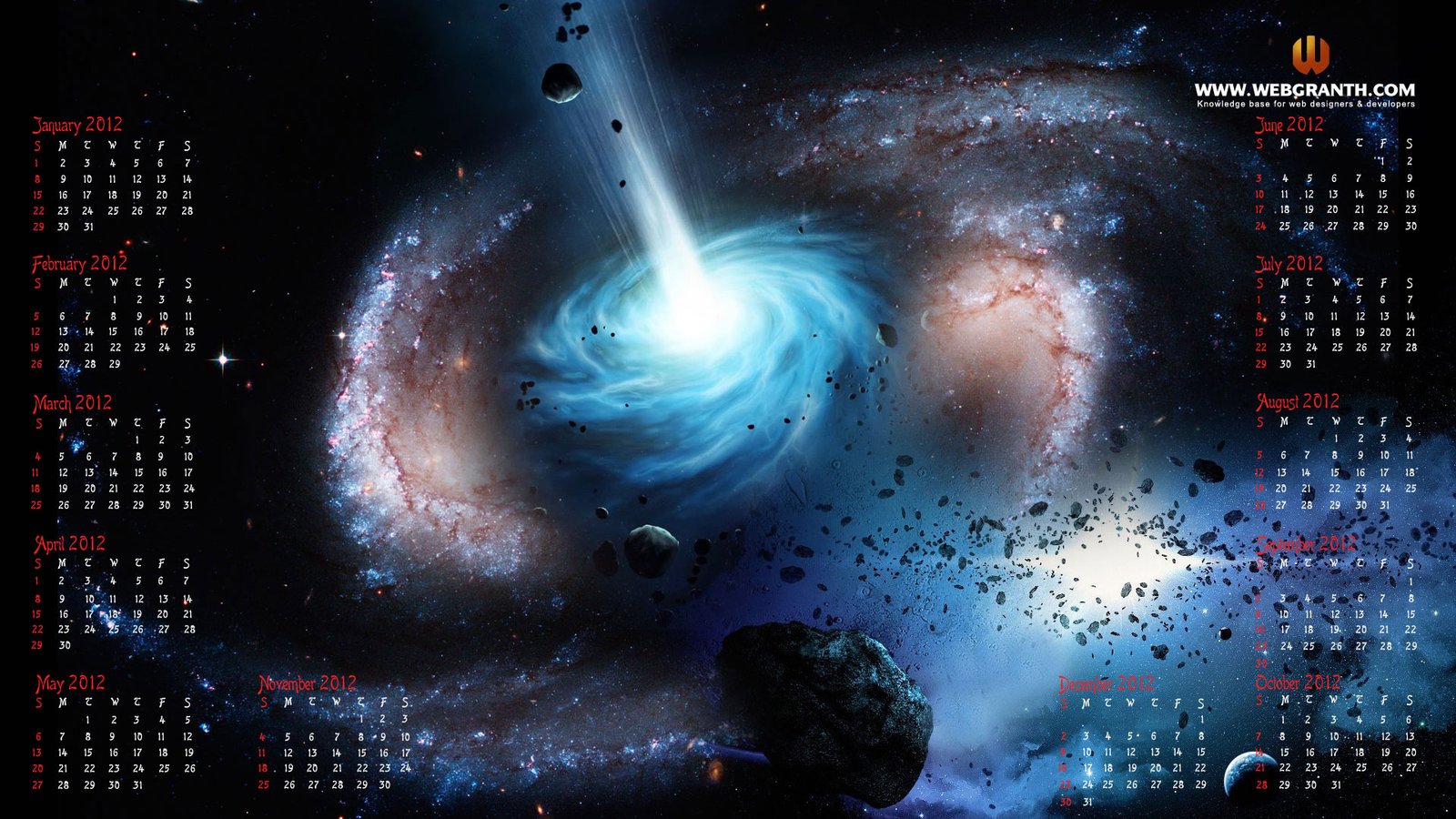 Galaxy Desktop Wallpaper Calendar 2012
Download
Nature Desktop Calendar Wallpaper 2012
Download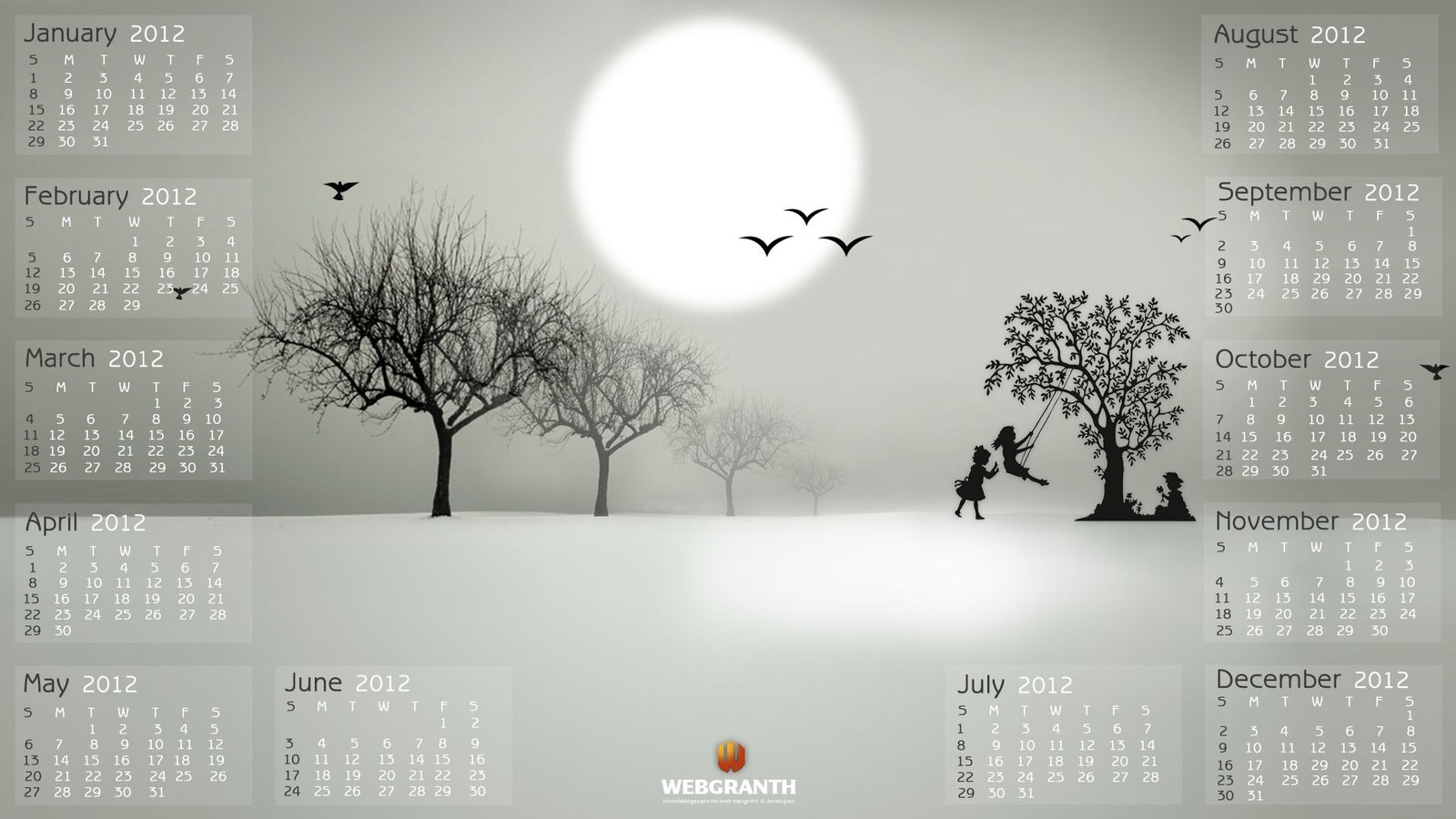 Black & White Free Desktop Wallpaper Calendar 2012
Download
Admin from India is a founder of WebGranth, an entity of
Sparx IT Solutions
with over 8 years of experience on different verticals of web design & development. In his quest to spread the knowledge regarding web development, he has been contributing in WebGranth by submitting his valuable blogs.