Facebook remains as one of the biggest social media channels in the world, with over 2.27 billion active monthly users in 2018. Because the SEO industry is becoming more and more fierce, small business owners and marketers are now turning to Facebook to improve their online presence and generate more leads, conversions, and sales.
While there are millions of business pages thrive on Facebook, only a handful are tapping to their maximum potential by utilizing the social media giant's marketing power.
New tools like Facebook Live is introduced to the public, as a more intimate means of communication between a brand and an audience. Facebook Live works as a window inside the real life of a company, business or organization, beyond the polished exteriors and aesthetics. Going live means, it's happening at the very moment, real, and uncut.
In this article, we'll talk about how indispensable Facebook Live is when it comes to boosting your marketing strategy:
No Question, It's a Cost-effective Strategy
Do you know that companies spend billions on forming strong customer relationships, each year? For most brands and businesses, marketing is a must. However, a better, and a more cost-efficient way of connecting with your target audience, and that is through Facebook Live.
Back in 2011, it took three days for Coachella to sell all of their tickets. Also, in that same year, it utilized Facebook Live to stream the festival's events, live. Amazingly, the following year, it only took three hours for Coachella to sell all of their tickets.
If you think that live-streaming on Facebook will decrease the actual attendance in your event, then it's quite the opposite. Live streaming amplifies the attendance of your audience.
A Great Platform to Reach a Wide Variety of Audience
You know how incredibly hard it is these days to compete for eyeballs. There are just too many brands, too many businesses out there who are competing with one another. But, according to Tubular Insights, most users spend their time eight times longer on a Facebook Live video than a pre-recorded video. So, if you want to leverage your marketing strategy, then live streaming is a great way to capture your audience's attention and engage them with your content.
Aside from that, it also builds a stronger relationship with your audience. Live streaming can be an excellent marketing strategy as it lets you talk to your customers in real time about your services and products, building brand loyalty and trust in the long run.
There's something intimate about live videos because they're real and unrehearsed. It lets you interact with your audience more and connect with them on a more personal level.
Live Push Notifications
Here's the thing, when you go live, your friends will instantly receive a notification. However, when it comes to the page your followers have liked, it's not usually the same. Even if people have liked your page, they won't see all your posts. Typically, Facebook is more selective with these, to prevent spamming. But Facebook will usually alert your followers once your Facebook page has recently gone live.

Provides Great Interaction
Unlike other social media channels, Facebook allows you to write a caption with your video. It also displays comments on real time, giving you the opportunity to connect and interact with your audience more. By being able to reply to comments and converse on real-time, it allows you to build stronger ties and meaningful customer relationships without boundaries.
Another research shows that 85 percent of people prefer watching a live broadcast on Facebook since it enables them to become involved and interact.
Monetize Your Facebook Content
Way back in 2017, Facebook announced that publishers can now monetize their in-stream video ads. What makes this feature exciting to marketers is that you can insert ads during those live streaming sessions. Facebook calls these as "Ad Breaks." In its most basic form, it allows you to have broken on your live videos so that you can run ads. By doing so, this enables you to get a share from the ad revenue.
The split is from Facebook video advertising is the same with YouTube: 55/45. Meaning you get fifty-five percent of the overall ad revenues, while Facebook gets the remaining half. Not bad, right? Ideally, a Facebook video should take at least 90 seconds long. Longer videos will also have the ability to stream multiple ads as well.
Some marketers still have the fear that they'll be losing out viewers if they'll run live ads. Luckily, there are ways to make your audience stick around up to the very end of your video. One way is to make your audience as engaged as possible with your content. If you're getting a lot of likes, comments, and reactions, then, it's a good time to have an ad break. Your audience will stick around for 20-seconds or so. Explain to your audience that you'll be taking a quick break, be transparent with it as possible so that it won't confuse them. Also, tease information before you take the actual break ‒ that will give them a good reason to stick around longer.
Facebook Live Is Measurable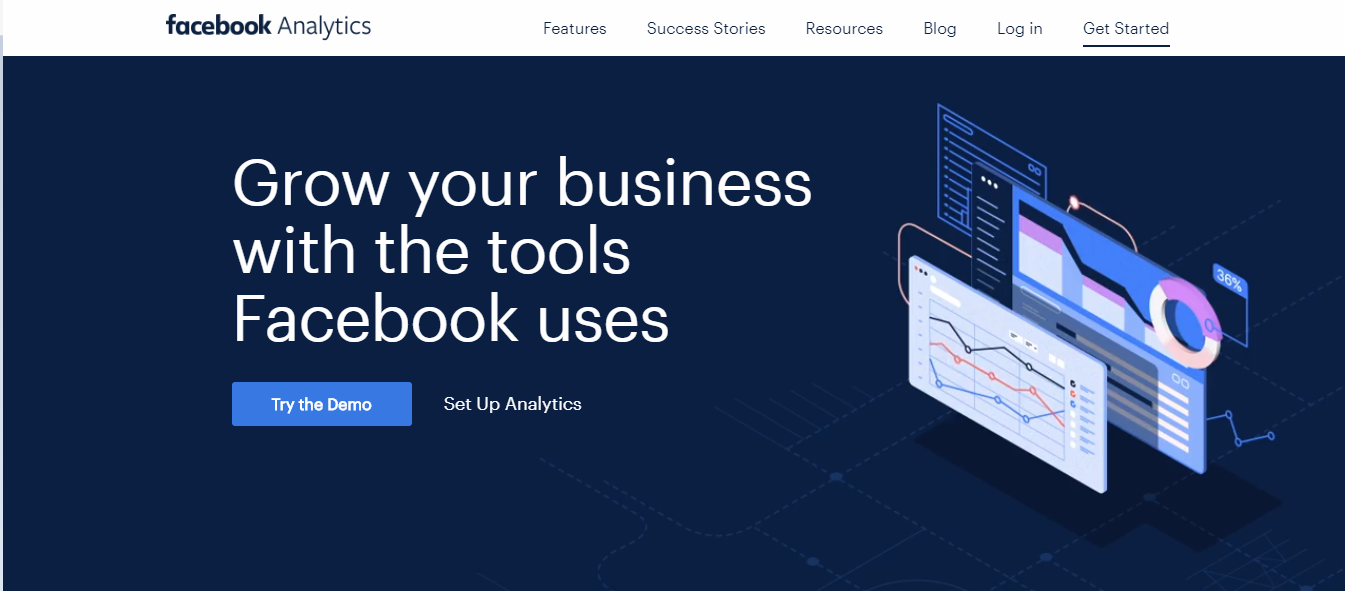 Facebook created in-stream analytics, in addition to the usual Facebook Insights video statistics. Live Analytics is more advanced, giving you essential information like the total reach, reactions, shares, comments, as well as the live viewer figures.
Checking your analytics is the key to the overall success of your Facebook strategy. It gives you insight on what works well, and what doesn't. Therefore, it's an indispensable tool in crafting your marketing campaign. By knowing more of what your audience love, and respond well to, you can create more of that type of content.
In Summary
Facebook is one of the most popular social media platforms out there, and Facebook Live is an exceptional feature that you can use to your advantage to connect, establish relationships, and to ultimately boost your sales. The key here is to understand your target audience, to make the most out of your marketing campaign.
Author Bio:
Kevin Urrutia is the founder of Voy Media, a Facebook Marketing Agency based in New York. Voy Media believes in the power of Facebook advertising in helping businesses to boost their sales, and improve their conversions. Voy Media aids businesses to push the right message to the right audience in order to deliver the right outcomes.
These posts are a handout from our Guest Author who works with us occasionally and provide their opinions for our regular visitors on Web-Development & Designing, SEO, CSS, Coding etc. As their details can be marked with their concerning post even we would like to add that out Guest Authors are expert and master of their own sector. If you also desire to be our Guest Author Contact Us at
submit@webgranth.com