WhatsApp Blue Tick: How to Remove Blue Ticks on WhatsApp
Last year, WhatsApp came up with a Blue Ticks feature that allow the senders to know whether their recipients have read the message or not? Most of the WhatsApp users are not happy with this feature. Therefore, to please them WhatsApp has come up with an APK that stop displaying the Blue Ticks only on Android platform. How to deploy this APK and how other platforms' users can stop this, to answer these questions, this blog presents some key tips.
Within short time span from inception, WhatsApp has become the most used messaging platform for millions of users. With the changing times, this platforms has come up with the update. Therefore, the people like to own this app. In November 2014, WhatsApp launched new version that shows Blue Tick to let people know when their messages have been read. Prior to this version, the users were only able to know that when their message get sent and delivered with the help of single tick and double ticks in Grey color.
The WhatsApp Ticks feature has created frustration for many users because this has made them reply to their senders (if the users have read the message). Therefore, this messaging platform has come up with APK that can disable the appearance of the blue ticks in the senders mobile. The update is only for Android platform that means the users of iPhone, Windows, Blackberry and other platforms users cannot use this update. Moreover, this update is not available at Google play store. Therefore, here this blog provides helpful tips for Android and other users that can cease the appearance of Blue Ticks on senders' mobile phones.
Let's Have A Glance Below
For Android Users, below are the step by step instructions that disable the WhatsApp double blue ticks
Before following the below given steps, you need to be sure that you are having the Android 2.1 or later version.
Step 1: Enable 'Download from Unknown Sources' in the setting page
Step 2: Go to WhatsApp's website and download & install APK file
Step 3: When installation is completed, Go to 'Settings' of WhatsApp
Step 4: Tap on Account and Open Profile.
Step 5: There you will see "Read Receipts" option. Click the "Read Receipt" for disabling the blue ticks.

Remember after disabling the blue ticks, not only your senders, but also you will not be able to see the blue ticks.
Here is short video that explain how install APK and change Read receipt option:
For other users, here are tips that can assist in hiding the blue ticks
1. Enable Pop-up Notification
By enabling the pop-up notification, you will be able to see the message through the Notification. As you do not need to open the application, the blue ticks will not appear. To enable the Pop-up Notification, follow the below given tips:
Open the WhatsApp Setting
Tap On Notification and then Click Pop-up Notification
Click Pop-up Notification, you will get 3 options
Choose Always Shows Popup
After enabling the Popup notification, you will see the message like this

2. Switch To Older Version
You can download and install the older version of WhatsApp. There are many websites that offer older version of WhatsApp. Just search the older version of WhatsApp and download & install the application. Before installing the older version, make the backup of all the conversations, so that you will not lose any data. Second thing, disable the automatic updates in play store.
3. Change To Flight Mode or Airplane Mode
Turn on flight mode, before opening WhatsApp to read message. By doing this, you will hide yourself from the senders and read the message. But when you switch off the flight mode, the sender will see the Blue ticks.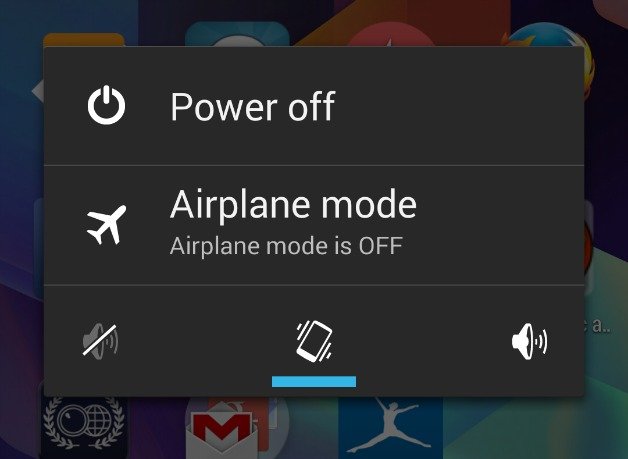 Conclusion
Hopefully, all these tips are helpful for you in disallowing the senders to know that when you read the message. How is the blog, is that informative, please share your views. If we get any more information or better tips regarding disabling WhatsApp 2 Blue Ticks for other platforms like iPhone, Windows, etc., then we will come up in another blog. Till then, stay connected with us.
WhatsApp Blue Ticks: Know Simple Tips To Disable It Manually
Admin from India is a founder of WebGranth, an entity of
Sparx IT Solutions
with over 8 years of experience on different verticals of web design & development. In his quest to spread the knowledge regarding web development, he has been contributing in WebGranth by submitting his valuable blogs.