What is a Must for All Online Gaming Sites Design?
Online gaming has been subject to an overhaul of late. The landscape for these sites is ever-changing and in order to keep up with competitors designers have to continually stay ahead of the game. The reasons for these changes are largely due to the constant influx of innovative technology which surrounds us nowadays.
In order to remain current, a website must be accessible through all formats especially new ones. In the last few years, we've seen a massive change in the level of reliance people place daily on smartphones and tablets. In this era where connectivity on-the-go is everything, web designers have to consider a wide variety of factors in order to continue to please the consumers.
It pays to be responsive to change. In 2012, William Hill reported a 260% increase in mobile betting revenue on the previous year. This accounted for over 33% of the company's total online betting revenue for the year. Ladbrokes too experienced a marked increase in turnover. They pulled in a 96% increase in net revenue from their mobile platform and a 15% rise in annual profits in the last year. From these figures, it's easy to see why research into the best online platforms is of continuous importance to the developers. Those who don't innovate will get left behind. It's imperative to stand out from the crowd.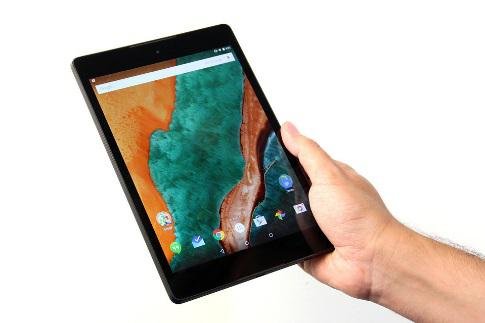 Consumers are a flaky bunch. With such a breadth of options out there, gaming web designs are under constant pressure to deliver. If they don't, there are plenty who can. Lucky Admiral in particular have been continuously successful in staying ahead of the game and offer an excellent mobile platform for their busy patrons. Often when gaming sites make the jump to mobile platforms, the quality drops considerably. It's for this reason that responsive web design is seen to be the way forward.
Responsive web design is different from simply mobile optimized websites. Whereas a mobile optimized website is set up specifically for use on a smartphone, responsive web design is tailored to maximise content on whichever screen it is viewed on. Whether it's being viewed on a tablet, mini tablet, mobile, or PC, the design is supported by one source code for all. It is also updated from one central location. This means it is far easier to maintain if you're planning on running your site across many different viewing platforms. There are a number of usability issues which practically cry out for responsive web design to become industry standard- especially for gambling and sports betting websites. Here's why:
1. Better user interface– Site features such as menu bars, controls and buttons all behave differently on mobile and tablet. By adapting your site to suit all the platforms you can ensure that your consumer will be able to navigate through your site with ease.
2. Performance – Although mobiles and tablets have come far, they have not quite caught up with the sheer performance power of a desktop. Therefore, data speed is often slower on these platforms. In order to maintain the same quality of play, graphics may have to be lighter and content reduced. If the site is too heavy on content ,then it may take far too long to load on a smaller platform leaving players frustrated and unlikely to visit the site again.
3. Prioritization – All images and controls must be properly sized and scaled in the mobile rending of your site. All sites' CTAs should be prominently displayed on every possible format.
In order for a gambling and sports betting website to continue making profit, it is extremely pertinent to make the switch to responsive web design now more than ever. As previously mentioned, it increases the customer experience by ensuring the playability of the sites across all the platforms. Furthermore, it saves the valuable time of developers tasked with updating and changing content. No longer would this have to be done per platform but solely from one central location. More recently, another concern has cropped up which will prompt many to uptake this way of working; it is now a requirement of one of the most utilized pay-per-click campaigns. Many sites of this type rely on income from PPC. They will now be forced to make the switch in order for Google's Adwords Enhance to be even remotely effective. Without responsive design, intuitive navigation, and a clear message, you significantly reduce your chance of generating revenue this way. Responsive web design is without a doubt a must for all the gaming sites.
Admin from India is a founder of WebGranth, an entity of
Sparx IT Solutions
with over 8 years of experience on different verticals of web design & development. In his quest to spread the knowledge regarding web development, he has been contributing in WebGranth by submitting his valuable blogs.