Web Designers Website for Latest Free Icons Download
In this modern era, lots of essential tools of creating websites are available in context to make a website more creative and eye-catchy as web and graphic designers strives hard in search of such types of tools. However, one amongst them is Icons about which we are going to discuss in coming section of this post Web Designers Website for Latest Free Icons Download.
I hope there is no compulsion to buttress that a picture is worth a thousand of words and hence brings up the icons in an anatomy of true picture which are very easy to remember as well as affable to grasp the respective information at first sight.
A Lot of bunch for captivating icons are available to download over internet absolutely free which are designed and offered to users by expert designers and artists. Further, I would like to conclude that it's very rock like to design an icon as its requires a lot of efforts and valuable time, professional skills and experience as well as creative mind too. Moreover, an icon is a worthy tool to guide the users or visitors through out the entire website in order to navigate them for proper access of website and bestow a transparent message as well.
However, I am here to present some Web Designers Website for Latest Free Icons Download through this post, where lot of free, captivating, professional and almost all type of icons including social media icons, browsers icons,Payment icons, arrow icons and many more are available to download. So, access these websites and opt for appropriate icons as per your need and requirement which suits best to your individual or professional projects.
IconPot

IconPot is a library of free icons that includes distinctive web icons, labels, buttons, templates for your windows, desktop, iPhone and social networking widgets etc. Literally these are very handy and convenient to implement in your personal as well as commercial projects.

365icon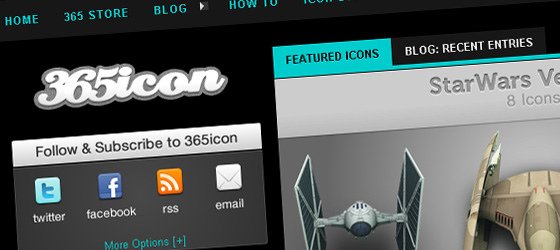 365icon is a nice and free community useful for web designers which offer several bizarre collection of unique and captivating sets of distinct icons of diverse categories. Undoubtedly, this websites will be loved by those who are eager of creative icons.

DeviantArt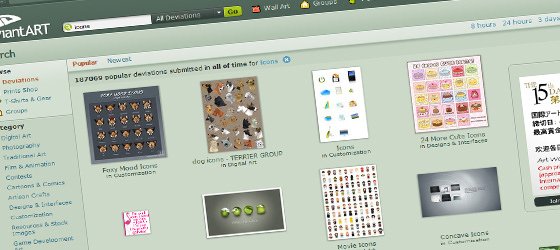 This DeviantArt is really a outstanding website which is accompanied with several distinct icons useful in web designing. Several other applications' icons are not the limit, apart of these it offer lot of animated, cartoon, inspirational, smileys etc. icons too.

VeryIcon

VeryIcon is an advanced icon search engine which consists over 20000 web icons under more than 1000 packs. Each icon comes in several file formats like png, ico etc. you can access as well as download for free.

Icon shock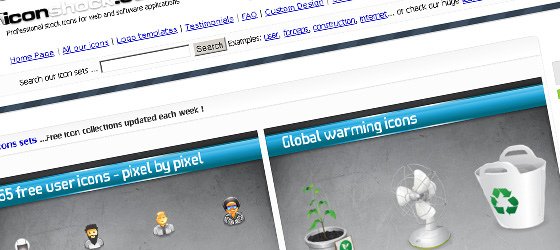 This Icon shock is literally a very sound platform of more than 8000000 icons comprising several distinct categories including more than 25 industries icons of all kinds of styles which will suit your match perfectly.

Iconspedia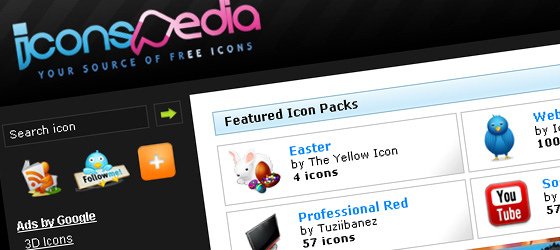 Iconspedia is a very smart and cool hub of web icons. It is embedded with miscellaneous types of icons like downloadable icons, emotion icons and signs icons that is categorized under animal, Art, Brands, Business, Cartoon icons and many more to browse.

Graphicpeel

This Graphicpeel is really an impressive portal where lot of dark themed icons of distinct categories are available for design work which will definitely liked by web designers.

DryIcons

This Dryicons is a captivating website which puts independent or freelance developers, small scale design organization on priority. It creates unique icons and set to offer them freely. It's icon set will definitely spice up your design as well as allured your users/visitors.

Free Icons Download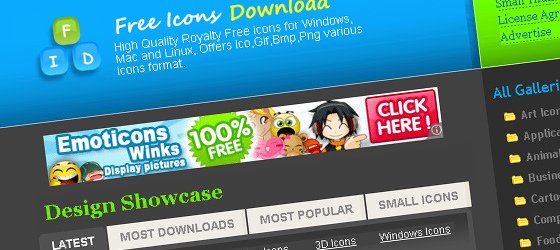 If you are wandering in search of icons for your project, it is the right place where you are. Yes, this free icons download offers you a large categories of icons including Art, Application, Animal, Business, Computer, funny, Holiday and more icons. This one amongst the most renowned website for icons useful for web designers.

Cute Little Factory

This Cute Little Factory is a nice website indeed. It offers a diversified group and styles of icons which are highly useful for web designers and graphic artists.

Therefore, I hope this post about Web Designers Website for Latest Free Icons Download might be valuable and give up your worry about wandering for these icons as these are literally very useful, affable and helpful to implement in your blogs, portfolios as well around all types of professional, corporate etc. websites. Now steal some precious time from this task of creating captivating icons and enjoy with your beloved and dear ones.
Christiana McGee loves development and possesses specialization in converting Sketch to HTML. Associated with
CSSChopper - Sketch to HTML Company
, she constantly strives to serve the best, fastest and innovative solutions in a stre