We come across articles every day that discuss one or the other thing about mobile app development. Today, I am here with one to talk on how can you be one step ahead with your mobile app in the market.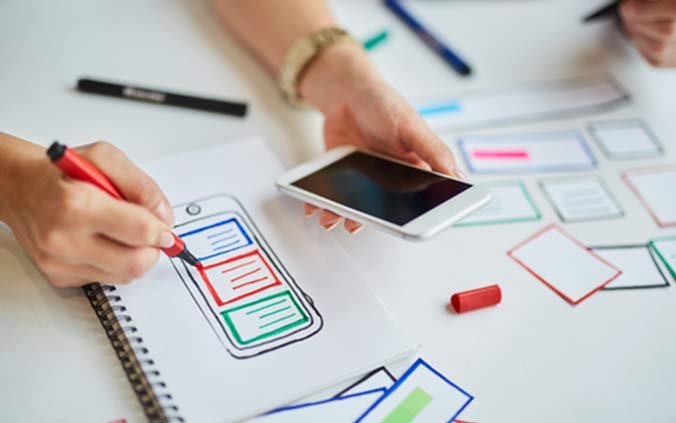 First of all, let us note that mobile app development is not for the vacillating minds. It is the work of patience, consistency, and constancy. So, if you think you are not patient enough to hold till you see the result, please don't strain yourself.
Further, for the ones who are stable and patient enough to hold on to harvest what they reap, this piece of knowledge is for you.
Mobile App development has become a craze. I do not just praise the article; I have numbers justifying this as well.
Statista shows reports saying that in the first quarter of 2018, Google Play app store had 3.8 million apps available to download. So, here we can see that Mobile app development is the craze as well as the competition.
How can you stand out of these millions with your mobile app? Check this out in the below sections:
Imagination to innovation
What does the best app development company do? A good company ponders over the problems could mobile app users have, which it can resolve.
They think what could users like to have in the mobile applications.
They think and bring out the imagination of what problems could the mobile application solve and then decide what features could prove to be helpful in the app.
Their imagination leads them to bring out the innovation and create a flamboyant mobile app for their customers.
Research properly before coming to any conclusion. Check if your idea is the actual new in the market or only in your head.
After that check how much can it be beneficial for the users and how can it be helpful.
What for who
You have got the idea which is cool enough but only for you. You have to check how effective can it become when put to implementation.
After knowing the idea, a mobile app development company would focus on the below aspects.
Target user-group – A programmer creates a mobile app for the end users. One should always know the user behavior of the target audience so that you can provide the best of the services.
Platforms and Devices that support – When you know who your target audience is and about their behavior, you would be able to understand what platforms and which devices can support the mobile app development.

For example, if you target the audiences those majorly use iPhones, you should focus on developing the mobile app using iOS app development language.

Revenue – Your mobile app is your resource to income. Decide and define what type of revenue model would you like to implement in your mobile app development.
There are various models of generating revenue from your mobile apps such as paid apps, in-app purchases, in-app freemiums, ads, subscriptions and pay per download.
Choose the relevant model suiting your mobile app and implement that in your mobile app development.
This is the phase where you need to calculate how much money would you like to utilize on the development which will help you to select the mobile app development company, Android app development software (if you want to develop for Android users) or iOS app development tools (if developing it for iPhone users).
Native, Web or Hybrid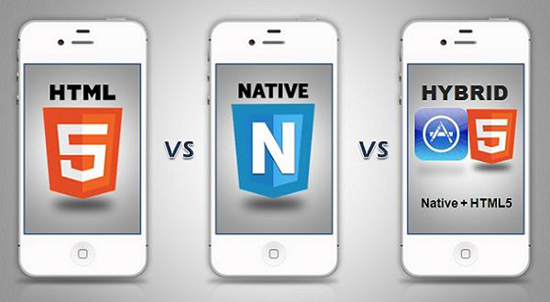 Mobile app development is mostly about approaches.
Once you get to understand the idea of the app and the requirements of the features in it; you need to choose a programming approach for your mobile app.
There are three different approaches which come to use to date; those are Native, Web and Hybrid. You need to choose out of these which one suits your app requirements the best.
We will check how are they different from each other.
Native – This approach is basically to develop platform-specific applications; for example, if an application is designed using iOS app development tools it will work on the iOS devices only.
This approach requires lots of money and time for mobile app development as well as expertise. Mobile app development services adopt this approach to provide the best user experience.
Web – A mobile app development company can develop web apps at comparatively low cost and in lesser time and make it efficient to work on multiple platforms.
Web apps use HTML5, Javascript and CSS for coding during the mobile app development; however, these are comparatively less powerful than the native apps.
Hybrid – This approach is the latest one. It optimizes the web code the native app features to create unique functionalities and access the native APIs unavailable to use through JavaScript.
It helps any top mobile app development company to attain the best of both the approaches.
Prototype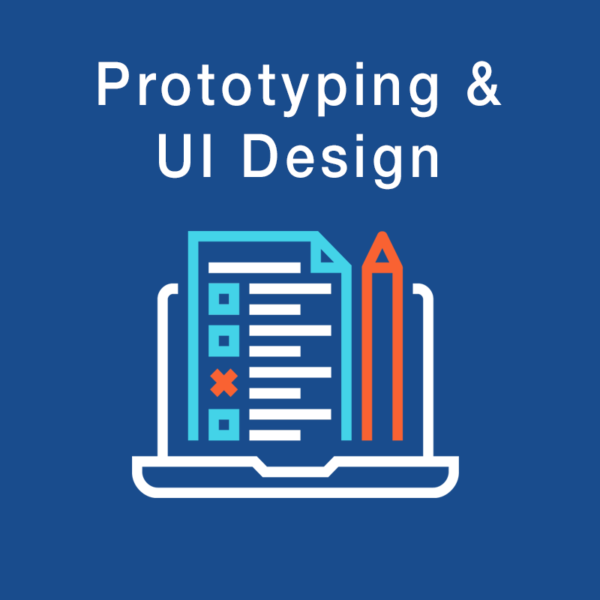 Once you have done enough study and decided which approach to adapt, you need to build the prototype.
A prototype is the presentation of your application with some of the basic features in it. It makes it quite easy to present it to the buyers as they will now be able to check the actual benefits instead of imagining by just reading the proposals or descriptions.
The top mobile application development companies in the world have this habit of developing the prototype as a presentation to check with the client if that is what they are looking for and then they make further additions and modifications in it.
Analytics & Analysis
If you own a business website and are developing the mobile app based on the concept that your site follows, you first need to go through the proper analysis of your current web users.
Check how many visitors your website gets on an average, how did they come on your site and how can they continue to come again and again.
There are many analytical tools available on the web of which one is Google Analytics. Apart from that, there are many free and paid analytical tools available which you can use for the complete study.
Hiring the best one from the mobile app development companies list can help you a lot with this. They have a standard process available at their end with which they can help you analyze the results.
Test & QA & the Security
It would help if you did not forget to test your application before launching it out.
Test it at your end first from every aspect, if it is working correctly.
Then, apply beta-testing with the help of an experienced Beta tester from the best mobile app development company.
Work on the user feedback you received and assure the quality standards are matching the initial design.
Along with testing and quality assurance, don't miss out the security aspects. Make sure if your application collects the personal data of the user, it is safe and robust enough from any attacks and efficient enough to provide the best quality user-experience.
Deployment
Once, you have completed all the stages, deploy your mobile application.
But hey, wait! Did you market it enough before the launch?
Don't forget to do enough marketing about your mobile application before and after the application launch.
Apply effective marketing strategies such as app-store optimization, ads on social media and many others.
Creating the buzz can help you get your mobile app a considerable number of downloads immediately after the launch.
Hiring the best mobile app developers from the top 10 mobile application development companies will help you with both; getting the best mobile app development along with effective marketing.
Enclosing it up
When you understand and cover up all these tips, you can then move wisely with your mobile app development.
However, never forget to keep the user at the center of your thoughts while the complete mobile app development process; it is only then you can achieve the highest quality user-experience and infinite numbers of your app downloads.
Always choose the productive resources and the best mobile app developers for your business' mobile app as it is going to make a significant monetary move for your enterprise.
Author Bio:
Manan Ghadawala is the founder of 21Twelve Interactive which is one of the best mobile app development company in India and the USA. He is an idealistic leader with a lively management style and thrives raising the company's growth with his talents. He is an astounding business professional with astonishing knowledge and applies artful tactics to reach those imaginary skies for his clients. Follow me on Twitter
These posts are a handout from our Guest Author who works with us occasionally and provide their opinions for our regular visitors on Web-Development & Designing, SEO, CSS, Coding etc. As their details can be marked with their concerning post even we would like to add that out Guest Authors are expert and master of their own sector. If you also desire to be our Guest Author Contact Us at
submit@webgranth.com