Online content is occasionally accompanied by links that help provide more information on the subject at hand. These links are used by search engines as references to prove the authenticity of the information portrayed in the sites.
When search engines conduct an optimization during the ranking of sites, links are used to measure how prevalent a site is and are mostly referred to as back links or inbound links. During the ranking, search engines consider the quality of the content in the links to determine the site's prevalence.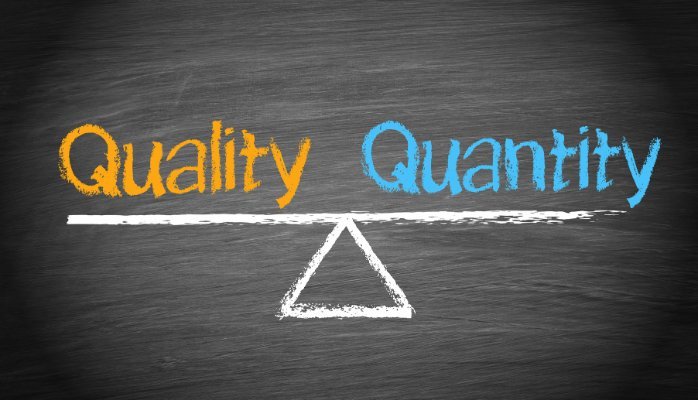 It is not enough to have content on the web. Quality content enables your business to have a better ranking in comparison to your competitors'. Every search ranked by search engines like Google is done on keyword merit from the most prolific to the least and it is wise to determine your rank in contrast to businesses you compete with.
Building an SEO friendly site requires the help of an SEO agency in order to make good judgment, quality, and right content.
So What Is Better: More Links or Better Links?
Search engines will rank your site according to the mass of links generated while creating your content. A high number of links is however not an automatic elevation to the prime spot of ranking. The content delivered has to meet and even surpass the quality set and beat other competing sites. Both content and site should achieve the applicability that will generate immediate pull from those searching for information. Your content should be reliable with habitual updates and new unique information a fit not easy to accomplish. Here are a few pointers on how to achieve this.
Quality Scores
Search engines use scores to measure the level of which a page is ranked. This score is known as Moz's PA and will vary in relation to the number of links generated in a page. In order to get the level your site is in relation to your competitors, you can utilize the domain- level metrics which will give an overall description of your site's performance. If you intent to increase your assessment on a page basis, make use of scores generated to compare different pages.
Trust
For best measure and sustainability of your site, ensure the content posted is information that is thoroughly researched and can be relied upon. Nobody wants to get information that will fail when tested and this is how your site will flop once trust is withdrawn. Links are shared and references made based on this simple fact. The number of visits to your site will grow as a result of repeat customers and their referees. Try getting links from government sites that is .GOV's or educational sites .EDU's. Their authenticity will add value to your ranking.
Relevance
Do a thorough research on the content that you are about to deliver to a certain online market group. Other than having the right information, have content that is in liaison with the site. This will be easier for searching and would reduce any confusion. Always deliver what is relevant where it is relevant.
Conclusion
From our discussion, there are a few basic pointers that will help you achieve the high ranking for your pages and sites. It is not adequate to have a multitude of links on your site. In order to achieve the ultimate score in SEO rankings, these links have to meet the desired superiority in terms what they are aiming to offer to the user. The three factor mentioned above (Quality, trust, and relevance) should form a rigid foundation for your content in equal measure to eventually determine your place in the SEO.
Admin from India is a founder of WebGranth, an entity of
Sparx IT Solutions
with over 8 years of experience on different verticals of web design & development. In his quest to spread the knowledge regarding web development, he has been contributing in WebGranth by submitting his valuable blogs.