The first and most important thing we need to focus on is the User.User-centered design has been a thing since forever, but it was thoroughly covered in the context of technology in the early 90's in Ergonomics of Human System Interaction. This is where we find the terms Experience (Satisfaction) and Interface (interactive systems) used for technology.
Yes, you're bored already with the history lesson. Bear with me a little longer, come on.
The objective of user-centered design: Making products useful, easy-to-use-and-learn, and likable.
The likability of course, depends quite a bit on relevance, efficiency, and learnability of the 'product'. This likability is what UX and UI designers want to cultivate.
In the context of web design and development, we are getting to the point where user matters first. But there's a lot of ground to be covered and misconceptions to be cleared. The terms UX and UI are thrown around today like a basketball between two NBA players. Few actually understand what they mean, what those designers do, the tools they use, their scope… Even the people who are responsible for hiring UX or UI designers don't get it right.
*****
Not even the recruiters understand the difference between UX and UI designers.
*****
In a bid to clear all doubts once and for all, here's a comprehensive yet simple explanation of what UX and UI are all about.
WHAT IT IS
UX
Or User Experience, UX on its own is the net total of a user's experiences and feelings evoked while interacting with a product. In the context of information technology, the product means a website or an app.
UI
Or User Interface, UI is the space where all the elements users (humans) can interact and communicate with the products. In IT context, this means the look of a website/app and all front-end elements that let users complete the tasks that the product was intended for.
*****
UI is the practical application of UX
*****
HOW THEY ARE RELATED
Despite considerable overlap, UX and UI design are very different (we'll get to that in a minute). The two are related, which is why it's so easy to confuse one with other. Here's the most succinct explanation I can come up with: UI is the practical application of UX.
If you're a recruiter who just got the most brilliant idea ("All I need is a UI designer!"), you need to stop, take a deep breath, and read the next parts.
*****
Good UI is essentially incomplete without UX to guide it.
*****
WHY BOTH ARE IMPORTANT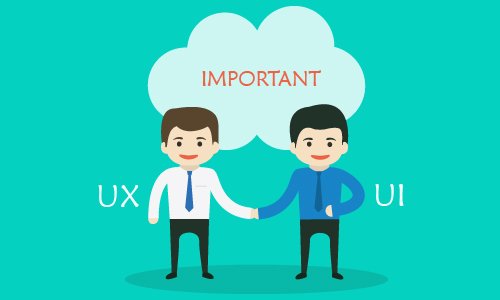 Despite differences in work, UX and UI are meant to work in tandem.
Consider this: Do you recall the word problems in grade school mathematics that asked you to calculate how many trips John would need to make to store to carry out 16 oranges, if he could only carry 4 with him at one time? Would you ever be able to solve them if you hadn't been taught basic math or logic?
Replace 'word problem' with UI and 'math or logic' with UX and you have the simplest analogy for the need of both UX and UI: Good UI is essentially incomplete without UX to guide it.
Now that the relationship and concepts have been discussed, let's see what the responsibilities of the proclaimed (self or otherwise) UX and UI designers are.
WHAT THEY DO
UX Designer
Keywords: User-Experience, Research, Analysis, User profiling, A/B Split Testing
A UX Designer puts the focus on the user, but we all know that (by now). So how is The Management to be convinced of the benefits of putting faith in a UX designer?
Because they put the focus on the user and keep it there during the entire design and development phase. If that sounds easy, take a look at what their job entails:
User Research and Analysis
•User Categories (based on variables like familiarity with web, accessibility, device type, usage, etc.)
•User Profiling and Personas (Developing profile of "the average person using this product" based on user categories and statistics)
•Current system/product evaluation (A/B Split Testing)
•User flows (How users use/move across the product)
•Content Inventory
•Hierarchy
Wireframing and Prototyping
•Design patterns (based on user flows)
•Storytelling (for better cognition and positive feelings)
•Usability (A/B split testing )
•Making revisions/changes (based on collected feedback)
•Implementation of revised patterns (complete coordination with UI and Visual designers)
•Review and repeat
Startups and projects with small budgets stand to gain the most out of UX design as it enables them to make a product that keeps the user happy (eventually driving profit and/or recognition higher). Larger, more complex projects stand to gain even more by turning difficult a product easy to use for the audience.
UI Designer
Keywords: User-Interface, Design, Layout, Patterns, Branding
If UX tells you what you need in a building, UI makes the blueprint. UI Designers take everything from the UX peoples' hands, delve into details, and deliver high-fidelity wireframes and styling guides. They are concerned with how the product is actually laid out and looks.
Their job involves 
Wireframing and Prototyping
•Detailed design patterns
•Online mockups
•Navigation design
•Functional online prototypes
•Styling guides (For text and media content)
•Branding requisites
•Interactive elements
•Workflow
•Usability
•Responsiveness
•Revising and implementation
A UI designer is the one most easily confused with graphic and web designers, which is admittedly reasonable. But you ought to remember that the UI designer's job can only guide the design and development of a product. UI design gives your design and development team mockups and blueprints to work with, and makes revisions as required.
HOW THEY DO IT (THE TOOLS OF TRADE)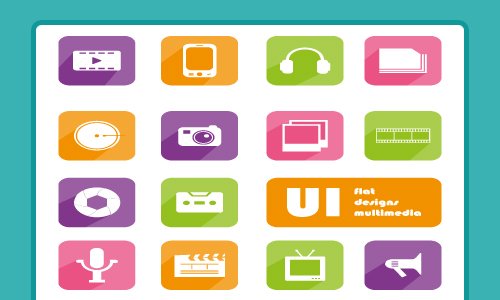 UX Designer
They use pen-and-paper as well as software based prototyping applications (example: MockingBird), A/B Testing software (like Website Optimizer), manage content inventory (by themselves using spreadsheets-style-database, using tools available with content management systems), and analytics software (like Google Analytics).
UI Designer:
These designers develop high-fidelity prototypes using available prototyping tools, HTML, and even flash (to depict changes in state), and create branding and style guides using image editing software (Photoshop). They use the same tools for testing individual UI elements (A/B split testing through website optimizer).
Essentially
It's easy to mix up the roles and responsibilities of UX and UI designers, and there are quite a few designers and developers who may be able to manage both. But simply lumping UX and UI designers (see: UX/UI designer) in one category is not right.
The distinction is there and needs to be acknowledged. If you're asking for applicants for UX design (or are proclaiming to be one), you need to know what exactly the terms mean and what the job is all about.
After all, no one came off worse for being learned.
Author Bio
Tracey Jones works with HireWPGeeks as Sr.Wordpress consultant. When she is not developing websites, she helps her clients to Hire WordPress Developer from the team of 150+ experts. She loves to write blogs and articles about technical stuffs in her free time.
These posts are a handout from our Guest Author who works with us occasionally and provide their opinions for our regular visitors on Web-Development & Designing, SEO, CSS, Coding etc. As their details can be marked with their concerning post even we would like to add that out Guest Authors are expert and master of their own sector. If you also desire to be our Guest Author Contact Us at
submit@webgranth.com