Useful CSS Tutorials for Beginners
CSS stands for Cascading Style Sheets used mainly to define how to display HTML elements with different styles properly over the internet. CSS is a simple and extremely powerful tool to get started with any website when it comes to describe presentation HTML/ XHTML semantics of a document separately from the information. It is designed primarily to style web pages already written in mark-up languages - HTML and XHTML.
Cascading Style Sheets (CSS) is the most simplest and convenient tool available out there to Web developers to simplify the development and managing work of a consistently formatted Website without any hassle. At present, CSS language is a common choice of developers when it comes to add CSS animation and special transformation effects to a web portal. In the pipeline of CSS, thousands of useful techniques and CSS styling rules are available out there that aimed to push out your boundaries of creativity for the modern Web design and web development.
However, creating and developing unique website design by using CSS rules requires lots of inspiration and new techniques. In this post we present best collection of useful CSS tutorials for Beginners to streamline the overall development work process. With more CSS tutorials and CSS examples, we simple want to provide our readers the best place where they can learn new tricks and techniques on how to style your web pages with CSS.
Note: Please feel free to leave your comments on this post and tell us what you are looking for the next post. Please notice that this collection of useful CSS tutorials also includes some JavaScript and JavaScript libraries techniques. We will be very glad if you share your insights and experience with us.
Useful CSS Tutorials for Beginners
These CSS based tutorials will explain you how to use different CSS rules to create an amazing site by using CSS3. These new tricks and techniques allow you to add extra spice to your web portal without any hassle. We hope these essential CSS tutorials as a fresh source of inspiration to improve your skills. Check out these useful tutorials to make your work little easier for existing websites.
The browser control select element is the most essential part of web portal which is most difficult to style. In this tutorial, you will learn how to build a script to make select elements look much better without disturbing the functionality. For this, we are going to use jQuery and CSS3.

This tutorial will explain basic steps on how to create a Kickbutt CSS-Only 3D Slideshow by simply using HTML and CSS only without any JavaScript. Here, the basic idea to use new 3D transforms of CSS3 specification to build objects and animate them in a 3D space as a slideshow.
This CSS3 tutorial cover tricks and tips on how to use CSS3 2D transform correctly to add more realism look to a row of hardboiled business cards of private detectives'.
This CSS tutorial will teach you step-by-step how to use CSS3 transitions to create animated, semitransparent and fading caption effect on images. A fade-in caption will appear when hover over an image with the mouse.


Here, you are going to learn how to create an image rollover by using simple CSS to fade one image into another. We will create an additional element on top of the original with zero opacity and the background-position already shifted into place.

This tutorial will explain you how to create breadcrumb navigation with triangles build by pure CSS for a web portal or blog.   These Breadcrumb Navigation with CSS Triangles are perfect for navigation pointers.

In this tutorial, we will focus on how to create a wraparound ribbon for a web portal or blog. We are going to use CSS to create a wrapped around ribbon-like effect that sits outside and then 'behind' its content.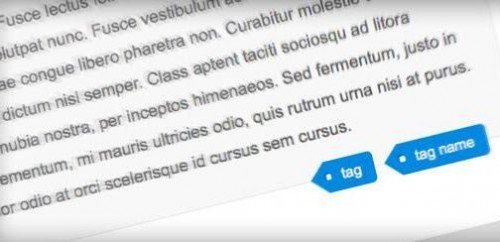 This useful tutorial will teach you a simple pure CSS trick for how to create CSS triangles for CSS post tags to style your blog post tags generally placed at the bottom of the posts.Take a look..
Popout Details on Hover w/ CSS
<

Here, you are going to learn how to create a pop-out effect to display details on hover by using CSS. Hover over trick is a clean way to display large amount of information on an element..
This tutorial covers an amazing example of Apple-like Retina Effect. Here, we will learn how to turn a static image into a fully functional "Retina effect" by using jQuery and CSS only for Apple-like Retina Effect.

In this tutorial, we are going to learn simple steps to create a fancy progress bar by using CSS3 and jQuery without Flash. The original CSS3 progress bar shown in the demo has been created by Ivan Vanderbyl and here, we are trying to reproduce it.
Here, we are going to recreate the feature table design by using CSS codes. You can find this type of cool stuff on different websites over the internet.
In this tutorial on CSS, we are going to create an Elastic Thumbnail Menu powered by CSS. This menu will magnifies menu item when they hover over by the mouse. Interestingly, menu items will expand in upward direction itself.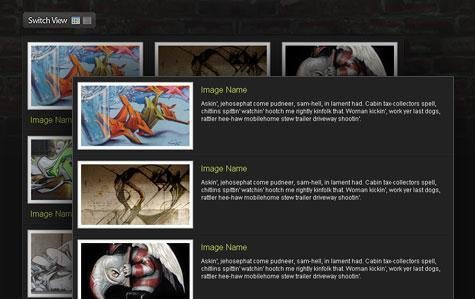 Today, we will learn a quick and simple way to create Display Switch by using CSS and jQuery either with a quick gallery view or a detailed summary view.The main idea is to make web page more interactive.
This tutorial will teach you a step Use CSS3 to Create a Dynamic Stack of Index Cards. the idea is to use  HTML and CSS3 features as transform and transition, @font-face, box-shadow and border-radius (for the styling) to make a dynamic stack of index cards.
This tutorial cover steps on how to create halftone-style Navigation Menu by using jQuery & CSS3 for eye-catching navigation on your site. Here, the halftone-style navigation menu will display animated halftone-style shapes in the sequence of navigation links.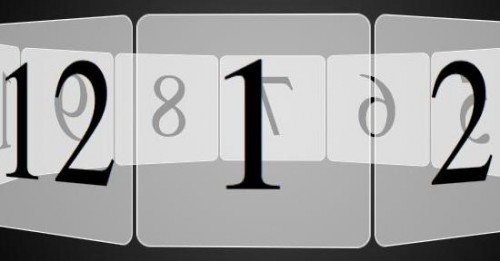 In this tutorial, we focus on some very interesting 3D transforms, animations and transitions powered by CSS to make elements rotate and toggle.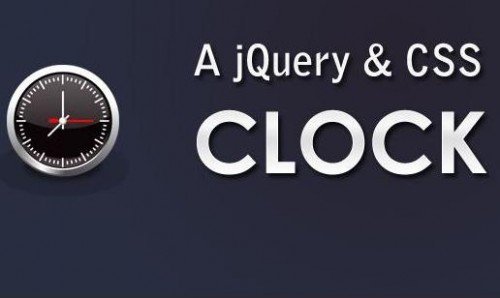 In this tutorial, an attempt has been made to create a beautiful colorful clock by using CSS and jQuery. This post also features coming soon jQuery plug-in – tzineClock for the first time.
As the most experienced developer of
CSSChopper - PSD to HTML Conversion Company
, David Meyer firmly believes in building the new ways that lead the people towards success. He focuses on an ideal approach and tries to deliver the perfect services close to the defined needs.