The design community is a vital part of the web industry. However, any community may encounter a few problems or issues that need to be resolved, likewise even the design community today has some key concerns that need to be addressed.
I've come with a list of 6 most common yet important concerns that need your consideration.
Integrity as a good designer is on stake

Due to the rapid advancements in the design industry, it is getting easier for designers to share their artwork with other designers. This is a good thing for the creative as he/she might be able to explore new web design trends. But, unfortunately a lot of times designers tend to become slaves to these trends and try to imitate them. But that's a wrong notion! Making your work similar to some trending piece of art is not a good idea and can bring your integrity as a good designer. If your clients are asking you to design something that already exists, then definitely they're are not good clients.
What's more concerning that most of the inexperienced designers go beyond just keeping themselves abreast of the trends. They copy huge portions of some other designers' work, which can rightly be called as a property theft. The bottom line is that you can't risk your integrity for the sake of keeping up the latest web trends such as converting HTML codes to WordPress. You can follow the trends but must also combine your own original and innovative thoughts into your design.
Valuing to Please Clients Than Focusing on Function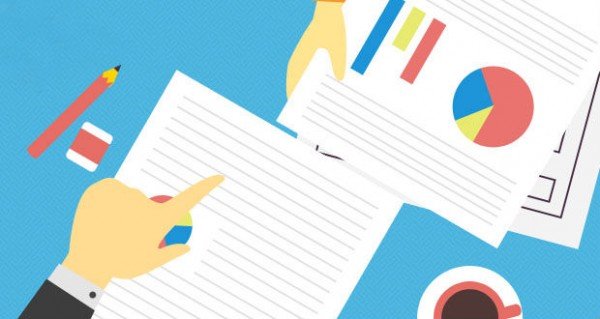 The second most important concern that prevails in the design industry is that most of the designers work merely to please the clients. Put simply, designers today gives more value in listening to the clients requisites and fulfilling them, rather than thinking about the usability and function of their work. Though they're meeting their client needs, but it might not solve their problem. For instance, building a visually appealing website without thinking about the content and features that need to be incorporated into the site won't drive any traffic to it, and your business is surely going to get doomed.
Designing merely to meet someone's specifications is not a good idea. It's important to explore your creative streak and bring out the best artist within you by experimenting.
Wrong Working Attitude
For any good designer, self-confidence is a vital factor to believe that they possess the wherewithal to outright any task. Any professional will always try to put his/her best foot forward and deliver quality work, which often means working with meticulousness. Developing something with paying due attention to tiny details not just make a project looks good, but also makes a client satisfied and happy.
However, it's imperative to keep in mind that you've been hired as a designer in a company to help them earn good revenues, and you shouldn't design only to gain praise for your work. In case, you get some feedback from potential customers to make relevant tweaks in the design you should take it in a positive stride. The bottom line is that your ego needs to be put aside when you're working as a professional.
Depending Largely on Software
There is no denying the fact that editing software such as Photoshop and Illustrator has helped designers turn their ideas into a full-fledged design. These software are no less than a life saver when you've to meet a deadline. Besides, they provide you every possible material you need to take your design to completion. But, bear in mind no doubt how advanced a technology may become, it can't match up creativity. I'm not saying you shouldn't use the technology but what I mean is that it's important not to depend largely on the software to make sketches.
You shouldn't ditch the paper for the software. As a matter of fact, working on a paper first, actually push you to think something creative before you jumpstart creating your design.
Not Exploring Versatile Topics
Often designers get so caught up with their work that they don't even try to remember whether regular people really need the design that they're working on or not. You need to understand different client's perspective. Try to explore beyond your defined design parameters or else your design ideas are going to become dull and uninspiring.
So, prior to dealing with a new client and designing for them try to soak in knowledge that is not related to design. Don't just sit on your computer system and rather read about topics related to science, philosophy and so on. This will definitely help you come up with some really thought-provoking creative ideas.
Everyone Doesn't Show the Same Apprehension
A lot of designers often experience situations when they created a captivating and one-of-a-kind design, but the clients didn't pay much attention to your dedication in completing the task. Here, I don't mean that clients don't bother about great design, but what I want to say is that you may come across a few who won't care how the design functions but are only concerned about the end-product. Thus, it becomes needful for you to give due importance to both function and the creativity that your clients might be looking for.
Conclusion
The design industry is huge and may contain loopholes that need to be addressed. Through this guest post, I've tried to discuss about some of the most common problems that the design community is facing today.
About Author:
Maria is a fervent writer, who is associated with the web development industry. She loves to write about different web technologies. She works for Wordprax, a PSD to WordPress Conversion company. If you plan to hire HTML to WordPress conversion services, you can  count on Wordprax.
These posts are a handout from our Guest Author who works with us occasionally and provide their opinions for our regular visitors on Web-Development & Designing, SEO, CSS, Coding etc. As their details can be marked with their concerning post even we would like to add that out Guest Authors are expert and master of their own sector. If you also desire to be our Guest Author Contact Us at
submit@webgranth.com