It is a fact that in the past a few years the work habits and browsing patterns have been influenced by mobile apps and the development of apps too has gone through a series of fresh changes. At present, developers juggle with a number of different tools that ease up their burden. Therefore, they can now build useful and high-end mobile apps with much convenience. As a result, it offers numerous user-centric and helpful app to organizations as well as businesses to boost their overall presence through their mobile app.
Ionic is the latest entry in the range of hybrid mobile app development platforms. In reality, it's a front-end SDK for building cross-platform mobile apps. Built on top of Angular JS, which is a well-known JavaScript library, Ionic also offers a platform for integrating services like push notifications and analytics. On the other hand, native apps still require separate codes written for individual platforms across mobiles such as Windows, iOS and Android, hybrid applications provide an added benefit.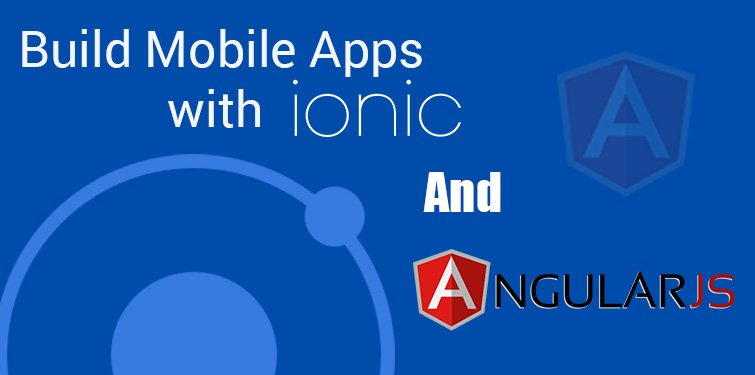 There are a number of features of this winning combination of Angular JS and Ionic, which reckons in:
One App Multiple Platforms
As the technology has advanced specialists have gone on the edge of innovation to build interactive and customizable mobile apps for excellent user experience. Till this moment, there were more than 4 million developers across the globe and they have used Ionic for creating more than 2 million apps. Actually, it is the most extensive SDK available for HTML5 mobile app development framework. Ionic is a guarantee of providing an entire library of optimized HTML, JS and CSS tools and components for mobile as it has built-in Saas and Angular JS optimization.
Moreover, it shrinks the code writing efforts for several platforms. Therefore, one single app can actually run on all mobile platforms like Android, IOS, Windows with no extra efforts or development time.
Features and Benefits of Ionic
For debugging, build, UI and performance, Ionic is one of the exemplary platforms. In fact, Ionic is one platform with over a number of useful components and extensible alternatives. Moreover, the quality of each of these elements is exceptional and provides seamless interactions.
Components Building with Ionic
It is the concern of most app developers about the efforts required to build splash screens and icons for most hybrid apps. It is crucial to look at parameters such as density, height, width, type of device, and host. Furthermore, to get the job done with success, icons with multiple splash screens should be built.
Ionic and Angular JS-An Exceptional Combination
Specialists believe that Angular JS and Ionic is one of the best matches that could have ever existed. For creating a perfect app and powerful SDK best for creating robust and rich mobile apps for a number of several apps, this is a finest combo.
Key Benefits of Opting for Ionic and Angular JS Duo
Ionic offers the finest ready-made elements for mobiles with extensible and alluring themes with beautiful typography adapting to distinct platforms. There are a number of JavaScript components and default CSS tools like From Inputs, Navigation, Button, Sliding Menus, Tabs and Prompts etc.
Ionic has been ideally modeled for quality development SDKs. It stresses more on the native apps running inside Cordova or PhoneGap to deploy apps natively. Similarly, Angular JS is easier to use while communicating with external data sources and supported services.
Conclusion
This is for sure that hybrid mobile app development is all set to pioneer the mobile app development market, and even influence it, to have a better position in the years to come. This duo of Ionic and Angular JS is a perfect medium to give your project a dynamic shape and lets you have a boosted outcome.
Author Bio:
Jitendra Jain is marketing and sales head at Octal Info Solution, a leading mobile app development company, offering platform to hire android app developers for your own app development project. Follow him on Twitter , Facebook , Linkedin and go through his ideas on distinct topics.
These posts are a handout from our Guest Author who works with us occasionally and provide their opinions for our regular visitors on Web-Development & Designing, SEO, CSS, Coding etc. As their details can be marked with their concerning post even we would like to add that out Guest Authors are expert and master of their own sector. If you also desire to be our Guest Author Contact Us at
submit@webgranth.com