Twitter Embedded with New Searching Techniques "Universal Search"
Twitter has rolled out the new searching techniques which can be called as the "Universal Search". This universal search has advanced functionality that take Twitter to the next level of Web/Mobile Experience. "Universal Search" is a technique that is first launched by the Google in 2007, this feature show the listing of news, videos, and books that Google crawlers gathers on the basis of search terms.
As we have seen various search engines and social networking sites have filtering technique on the basis of images and accounts that improve performance of searching. This time Twitter bring some new changes in search result so that you can enjoy the tweets with image screenshots and also easy to spot the accounts.
Twitter announced this piece of News through the tweets
Exclusive Features of this Universal Search
This Universal Search brings outstanding changes in the behavior of Twitter.com searching results. Let's see these aspects:-
Now you will view the "accounts or People" at Twitter integrated with screen shots in search results.
A new Photo panel is added at the bottom of the page that shows various screenshots regarding search terms and these screenshots can be viewed at the bottom of the page preceded by top tweets.
There is also the "Photo" tab in left side integrated with "People" and "Results" tabs that will assist in filtering images related to the items searched on the "Search Bar".
Suppose we write the Google Glass in the search bar. It is observed that at first there "People information" at the top. Then in the next section there are top tweets. And at the last there are image screenshots at the twitter.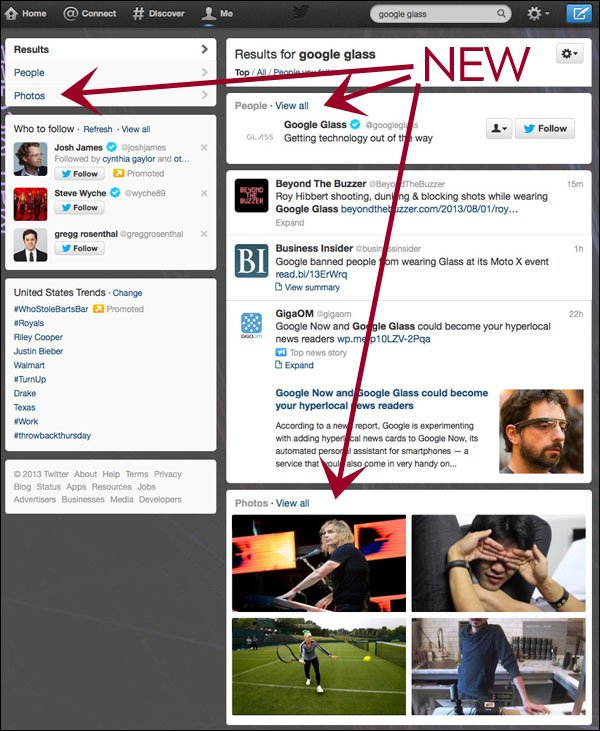 With these advance functionalities, there are lots more you can see that when you click search bar the "Drop Down" show you the "latest searches" at first and in the second section it shows "Saved Searches". In the search bar if you type something then this search bar will also show you the type of relationship you have with concerned search terms such as if you are "following" that account/profile.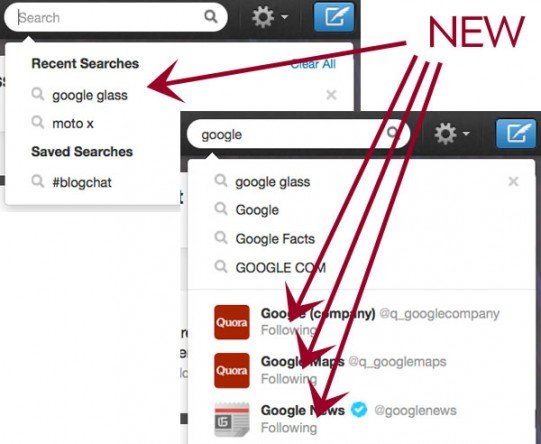 Conclusion
Some of you may not be able to see the images at the bottom or any more Tweets but this does not mean that Twitter haven't launched yet or Twitter crawler is unable the reason may be there are no images or tweets regarding the search bar term. So what are you waiting go to twitter and enjoy all these features. Next time we will come up with some grand ideas, concepts and lots mores. Please stay connected with us.
Steven Bowen is an ardent team member of
No-refresh - Web to Print Design Tool Provider Company
bestowed with professionalism in to develop fully-functional solutions. Having adroitness in this arena, he has served an array of blogs that are basically based on the technology advancement & improve the end users' information level.