Top Micro-Blogging Sites for Bloggers & Micro Bloggers
This post regarding micro blogging is highly useful and worthy for every micro bloggers. This post has incorporated various efficient micro blogging sites just for you. Moreover, in account of these microblogging sites you can post any kind of desired content such as text, audio, video, links etc.
As in account of our previous published posts, we learn many things about Blogging including major blogging websites, tips & tricks including features of blog sites as well as driving more traffic to your blog website also. However, today in coming section of this post we are going to take a look over some micro-blogging sites which also incorporate a showcase of some useful & worthy micro-blogging sites.
Before we move ahead, let me add here something about micro-blogging. Micro-blogging is referred as an efficient platform for multimedia blogging which enables it users to publish short text updates or micro media which include pictures and sound clips that will be visible to anyone or to a specific group defined by the user. There are various ways to submit these messages which includes instant messaging, email, text messaging, digital sound clips or the web.
Therefore, in order to help and make you ease below I have compiled some most useful and worthy social media and micro-blogging websites. As, myriad of websites of micro-blogging are available over internet and hence it seems to be confounded to opt the best one. Even though the website of micro-blogging I am presenting here are congregated from handpicked incorporating great advantages and features. So, just go ahead and check them out as well as bring in practice that suits your need and requisite perfectly:
12 Seconds sites for Micro-blogging

12 Seconds is great video website for micro-blogging which enables you to post links of YouTube videos of upto minutes. However, it would be published as a small bit of content but literally is very entertaining and impressive.

BrightKight

BrightKight is an elegant micro-blogging website which very efficiently connect you with the places and people sits around you or to whom you wish to connect. It will make you more flexible to spend additional time than usual with your family and friends as well as lets you to introduce yourself with people in your neighborhood with new places.

Dailybooth

With this micro-blogging site Dailybooth you can deal only with pictures or images. It offers it users to upload a picture on this site everyday. This is a robust platform to share your pictures of yourself to a huge extent of people incorporating a small text message etc.

Frazr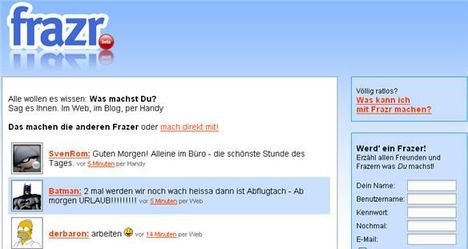 This is an another micro-blogging website identical too Twitter. But the main discrimination that appears among them is about language. In contrast to Twitter, Frazr is primarily focused on German and French markets.

FriendFeed

This FriendFeed micro-blogging website is very useful to post anything whatever you wish just in account of a couple clicks to initiate a discussion. No matter, what the things you used to share, your friends can post comment over this as well as you can view them in real time. Moreover, you can create distinct specific group for your family, co-workers etc. in order to share your desired content with them.

Hictu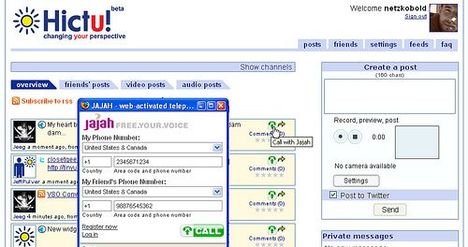 This is a superb video micro-blogging site which is very worthy for video microbloggers. In order to create a videopost what you required is only a webcam and a mouse-click. However, this method of video post is verily an excellent way that not only saves your precious time but also the efforts implement by traditional video bloggers.

identi.ca

identi.ca is an amazing service of micro-blogging which flaunts over Creative Commons framework as well as sports as an open source.

Jaiku

This micro-blogging site Jaiku is supposed to be the big competitor of Twitter by many among us. However, the function and features are too much similar. You will be pleased to have a look over how the company plans to become apparent from its main rival's shadow.

Mixin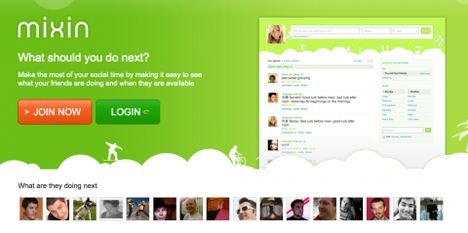 Mixin micro-blogging site is literally an elegant hub where people can share their agenda in very simple and easy way. Here, agenda stands for messages which are small but interesting and is getting organized with co-workers and friends.

Plerb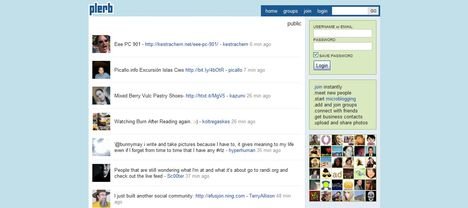 This Plerb micro-blogging site is a simple, chat community and free micro blogging service website. This connect you with your friends and meet new interesting people as well as has been emerged as an perfect place for new business contacts.

Posterous

Posterous is referred as a most renowned free micro-blogging platform which is very apparent for easy setup and put in practice. Moreover, in order to post your content, simply you need a working e-mail account and get publish your content. It is very useful for Bloggers, Families, Businesses, Travelers etc.

Rememble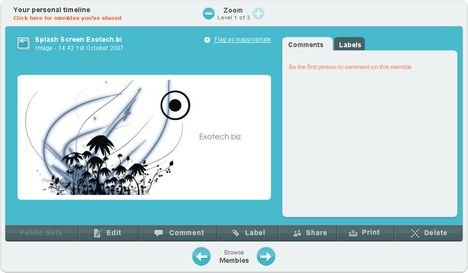 Rememble is referred as a 'washing line' for your digital pieces and bits. Also, it enables you to thread contents of all kinds including text, images, videos, scribbles, sounds, notes, tweets, scans and many more. Literally this is a superb free micro-blogging site.

Tumblr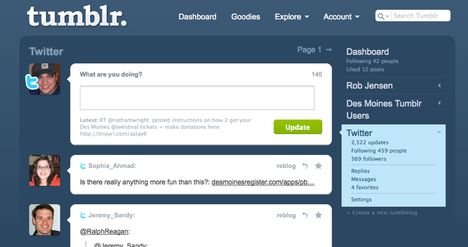 Tumblr a great micro-blogging website works with same functionality as Posterous do. It also make your ease and comfortable in account of posting the desired content including text, picture, audio, video, chat and links. Currently, it interfaces only with another micro-blogging platform and that is Twitter.

utterly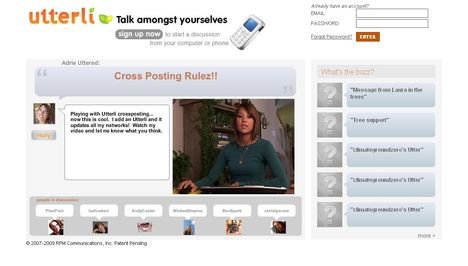 This utterly is an efficient platform of micro-blogging which is referred as a hybrid social media posting website where you can upload multiple kinds of multimedia content and publish on a time-line. Moreover, with Utterli you can create, upload and publish your voice files too.

Hopefully, this post Top Micro-Blogging Sites for Bloggers & Micro Bloggers might be proved as too worthy for all those people who are avid to share their content of any kind with a huge extent of people as well as friends and family. These tools are not only essential for sharing your thoughts but also are highly potential to drive more traffic to the blog and websi
Admin from India is a founder of WebGranth, an entity of
Sparx IT Solutions
with over 8 years of experience on different verticals of web design & development. In his quest to spread the knowledge regarding web development, he has been contributing in WebGranth by submitting his valuable blogs.