Top 9 Instagram Plugins for WordPress: Best WP Instagram plugins
There is no doubt that WordPress, an effective content management system, have established itself in terms of blogging website. Instagram is a social networking site that share photo/video among different group. But, what if there is a Instagram plugin for WordPress to integrate images and videos with blogs. It will be like blog get a life. This post features best Instagram plugins for WordPress.
Instagram, an eminent online photo/video sharing service, have gained outstanding height with 80 million registered users. At first Instagram was only bound to Facebook then it is made compatible with Twitter, Tumblr and many other social networking sites. Here the operating system for this was IOS but now this can also run on Android too. WordPress as we all know an outstanding blog content management system, so what will happen if we just integrate, the Instagram plugin with WordPress there will be sparks of creativity. Now many Instagram plugins for WordPress are developed and are available online, that can import images from Instagram account to WordPress blogs. Here we come up with latest Instagram plugins for WordPress.
List of outstanding Instagram plugins for WordPress

Instagram for WordPress is an effective Instagram plugin for WordPress that provides the sidebar widget to display Instagram picture. Here we require PHP client URL extension to direct to Instagram. Now to integrate images with WordPress we need to embed the Instagram short code.

For example

"Instagram URL='http: //instagr.am/p/BSJRn/' size='large' addlink='no'"
Here URL point to the specific address, Size can be large, small or medium, add a link to encapsulate the image element with another element.

oEmbed Instagram is special Instagram plugin for WordpPress to post Instagram picture on WordPress blog. Here prerequisite is PHP 5. In this technique, we only need to paste the URL of Instagram images such as http://instagram.com/p/MtBjw1iIx4. Caption shortcode is done through HTML plug-in.

Instagrate Pro is easy to use Instagram plugin for WordPress with advance features. Instagrate Pro attaches the Instagram site with WordPress account. With the help of this plug-in, there is no need to embed URL. This plugin require cURL PHP extension. After downloading this plug-in, then install this. Log in to Instagram authorize this plug-in to access the image and post it on the WordPress site.

This Copygram widget is a wonderful Instagram plugin for WordPress that not only access the Image data but also organize the images in the grid. Copygram access the images from Instagram and show the images on nice widget for WordPress.

Instagram widget extracts most recent images of user with the limit of not more than ten and then shows them in widgets. Like sections and comment, section can be displayed with the help of this plugin. This Instagram plugin has the special widget to handle image size and image links.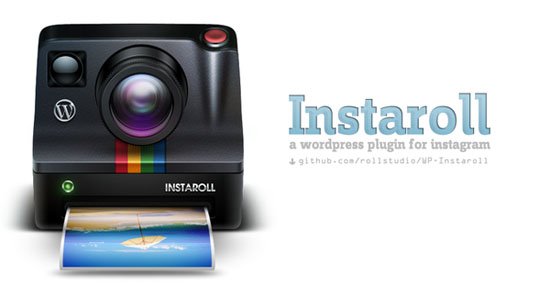 WP-Instaroll is the simple plugin for posting Instagram Images to WordPress. The plugin can also keep records of previously downloaded photo so that there is no need to access those images again. This plugin helps to maintain the draft to save and publish directly.
Instapress, an impressive Instagram plugin for WordPress, have special features that is customizing the images is effortless. This plugin display images in a sidebar, page or at any post. There is paging functionality for image store. Instapress uses JQuery's fancybox to slideshow the images. You can even show the Instagram feed.
Simply Instagram is a user-friendly Instagram plugin for WordPress to import Instagram photos to the WordPress either through short coding or with the help of widgets. Some special feature this plug-in has are built-in media viewer, ability to customize slide show theme, option to display photo statistics and caption and many advance features.
WP Instagram digest is an exclusive Instagram plugin for WordPress, which automatically extract updated images from Instagram and maintain the image gallery very well. This plugin creates backup of all the images for different WordPress installation.
Conclusion
Hope that these Instagram plugins for WordPress have widened the horizon of your plugin selection. Now don't wait , select the plugin, which suit your need and start enjoying the blogging. If you discover any new solution,share with us through comment section given below. It will great full for you. In the next post, we will come up with some more bright ideas,concepts, and guidelines,so please be connected with post for future updates.
Christiana McGee loves development and possesses specialization in converting Sketch to HTML. Associated with
CSSChopper - Sketch to HTML Company
, she constantly strives to serve the best, fastest and innovative solutions in a stre