PHP is one of the largely-used and popular open source languages which is used for development of web applications.
It is a language which can easily integrate into HTML language, and every top php development company uses this. As a popular open source programming language, most web developer use PHP to fulfill their requirement in the web development process. However, in the market, you can easily find several PHP tools and application. But all are not the same. Choosing the best one is a very difficult task. But with little guidance, you can pick the perfect one.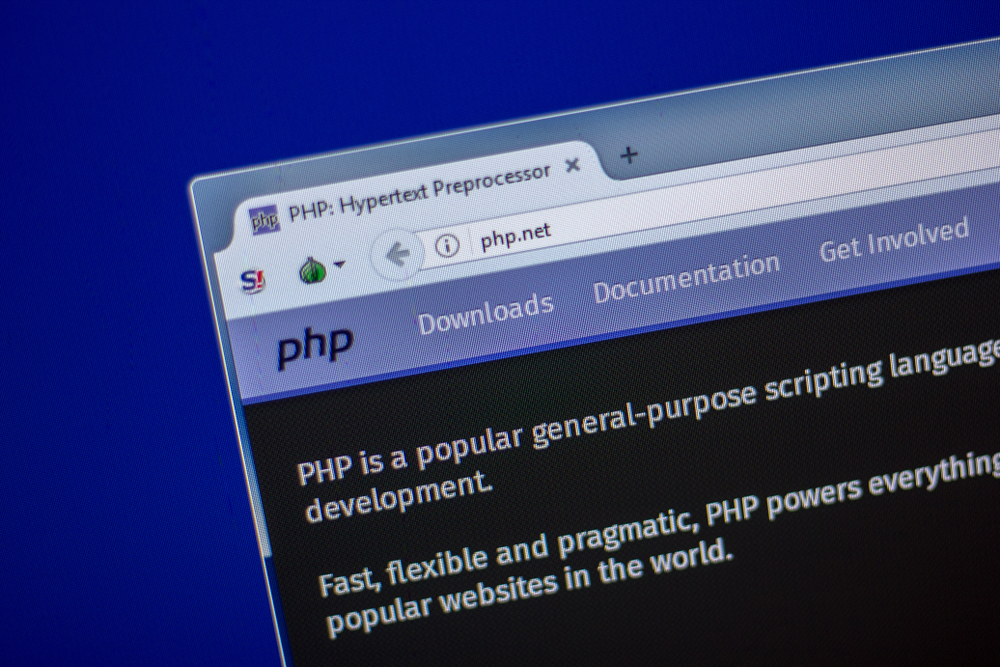 Eight Popular PHP Tools That You Can Choose
Eclipse
The first name that will come to every PHP developer while talking about PHP tool is the eclipse. This tool works well on all the major OS like Mac, Linux, and Windows. It comes with all the required elements and source which developers use to develop a web app. It supports both GUI and non-GUI apps. It features:
Syntax spotlighting.
Navigation of codes.
Support for composer.
Templates.
Codes editors.
PHP rectifying and more.
NetBeans
It helps in developing a web application, desktop, applications, JavaScript and HTML v5 applications. It uses CSS, JavaScript and HTML languages. It supports all the major PHP web frameworks andCMS such as WordPress, Symfony, Zend, and CakePHP. The developers also get source code editor and debugger with this. This open source tool is supported by a large team of developer across the world. It features:
Supports advanced Java technology.
Faster code editing.
Easy work management.
Bug-free codes.
Support multiple languages.
Unique plugins.
PHPStorm
A popular integrating development environment and perfect for website development. JetBrains first introduced it in 2009. It works perfectly with different PHP web frameworks and CMS like Magneto, Zend, Yii, Joomla, Drupal, Symfony, and more. It has everything that a developer needs. The developers can easily speed up the custom web application development by using features like command line tools, version control system, composer, etc. Other features are:
Inline rewriting methods.
Convert your codes to functional design.
Developing lass from tests.
Code coverage and more.
Aptana Studio
This open source web development platform generally performs based on client-side and server-side web systems. For example, ruby, python, JavaScript, HTML 5 and CSS3. This PHP tool lets the PHP Development Company create and evaluate the performance of the web applications in a single environment. It features:
Command line interface.
Debugger.
Supports git integration.
NuSphere
This powerful IDE and PHP editor can boost the project speed by around 50 percent. When there are any complex website and application to develop, it helps a lot. It also enhances the debugging process. Using the NuSphere PHP IDE, the developer can easily develop, edit and rectify any PHP application. It offers features like:
Supports full-screen mode for app development.
PhpDock window.
PhpDock web server.
NuCoder PHP code protector.
PhpExpress which boost up the PHP app development.
PHPDesigner
PhpDesigner supports HTML5, CSS3, JavaScript and PHP. It is a faster IDE and PHP editor. It offers you the perfect tools for code editing, analysis, and debugging the PHP projects. It also supports different PHP and JavaScript frameworks. It provides features like:
Supports high-quality PHP coding.
Code completion.
Intelligent syntax highlighting.
Coding tip.
Supports PHP classes.
Zend Studio
If you want to enjoy maximum web app development speed, Zend studio will be the perfect option for you. Its optimal speed has made it popular among the developers. It lets the developer write and rectify codes or syntax without putting investing extra time and effort. You can easily achieve huge performance gain through PHP 7. One of the primary reasons why PHP Development Company choose this is it can automatically measure the DPI settings of the OS, and it also supports HiDPi display feature. It supports features like:
Zend Debugger, Xdebug, X-ray and Z-Ray.
Enhances performance by four times.
Supports different developmental tools like Git Flow and Docker.
Code Lobster
Looking for a portable IDE PHP? Code Lobster it the one that you can use. It supports Laravel, CodeIgniter, Symfony, CakePHP, WordPress, Joomla, Drupal, and Magento. It helps to write custom web applications in PHP. The developers can also use some advanced features by just upgrading it to the professional edition. It features:
Syntax highlighting.
Autocomplete.
Code validator.
SQL manager.
These are some major PHP tools that you can use for developing website and web applications. These tools have been helping PHP developers for a long time. Every PHP Development Company uses these for PHP related projects.
Author Bio:
Jade Gardner is a Marketing Manager a Hire Php Developer. She is a resident of United Kingdom. Jade is also an experienced Php developer. She also likes to share her thoughts , cms development, Php Application Development Company, and web development techniques.
These posts are a handout from our Guest Author who works with us occasionally and provide their opinions for our regular visitors on Web-Development & Designing, SEO, CSS, Coding etc. As their details can be marked with their concerning post even we would like to add that out Guest Authors are expert and master of their own sector. If you also desire to be our Guest Author Contact Us at
submit@webgranth.com