Top 22 Must Have HTML5 and CSS3 Functionality Guiding Tools
The most vital part of a web designer's job is to keep on updating the website by incorporating upgrading features to the site very frequently. By upgrading a website from time to time designers can actually improve the functionality by incorporating effective features to the site that helps in maintaining the full security of the website from negative influences of the hackers. In order to aid the designers to upgrade the websites with all careful measures we are blessed with technologies like HTML5 and CSS3.
With the help these two fruitful technologies all the designers and developers working on various web applications can successfully bring on structural features to the website by improving the performance very effectively in an easy manner.
HTML5 is a systematically structured language that helps the developer for developing a website with all exciting and useful functionalities. It assists one to develop a site with features like separate background for better processing, features to incorporate videos in the website without using separate plug-in, allow apps to access by being online and offline both. Whereas CSS3 is a latest kind of format that is generally used for providing more styling to the web pages constructed in different mark-up levels. By using HTML5 and CSS3 the job of the web professionals get reduced by almost half of the complexity.
Below we are availing you a list of great tools that can prove very resourceful for everyone using HTML5 and CSS3 that can actually help a developer to grip his command over features of various technologies. All of the tools can prove greatly beneficial for you in utilizing HTML5 and CSS3 as resourceful guiding back-ups.
Font_Dragr
Font Dragr is a mechanical driven by HTML5 and CSS3 amazing web application that basically used for checking the customized fonts. This is an application that let the developer functionally drop the fonts down and drag them on a web page. This tool helps you to have a preview of the various fonts that you are going to utilize in different browsers.

CSS3 Please!
CSS3 Please is another application that proves handy for browsing on cross engines. This is a tool with the help of which a designer get automatically generated values of prefixes by entering single value of the entire tool set.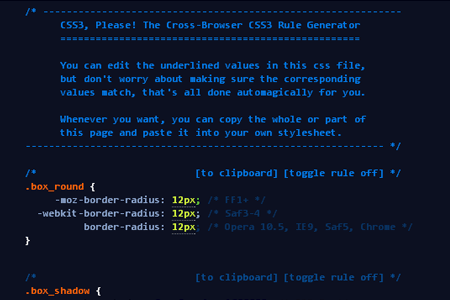 Web Designers' Browser Support Checklist
This is a helpful tool for designers and developers that avail great support HTML5 and CSS3while browsing through various internet engines.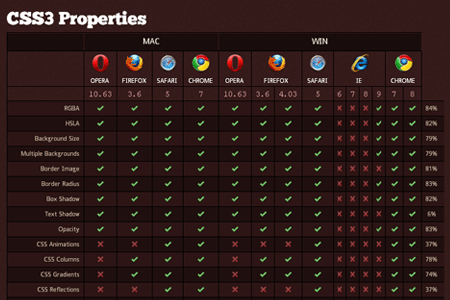 Web Browser CSS Support
The above mentioned Web Browser CSS Support is again a great medium for HTML5 and CSS3 rich functionalities to a website.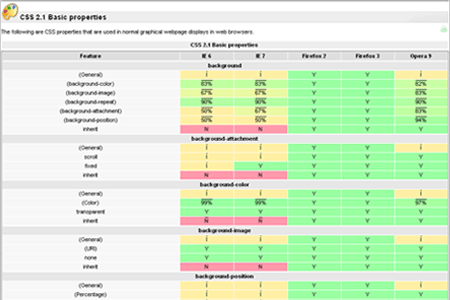 Modernizr
Modernizr is tool let the developer utilize the up-and-coming web development technologies like HTML5 and CSS3. This is a form of library based on javascript that helps in maintaining the control over the browsers.

CSS3 Transforms
CSS3 Transform is another tool that helps the designer to rotate scale, skew and convert the HTML basics with CSS3 with easy 2D customization at the same time you open a site.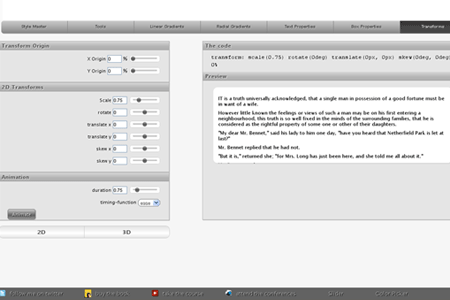 HTML5 Pocket Book
HTML5 Pocket Book consists of detailed info of all the basics required to perform coding for HTML3.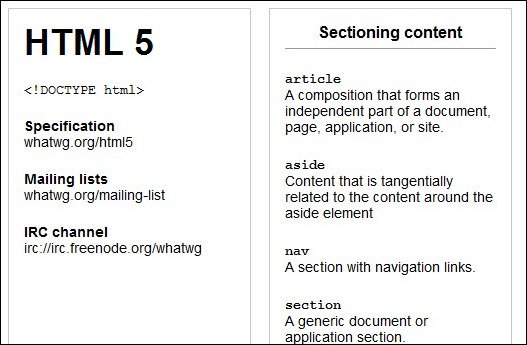 The Power of HTML5 and CSS3
This is a detailed article that upholds all information about HTML5 and CSS3.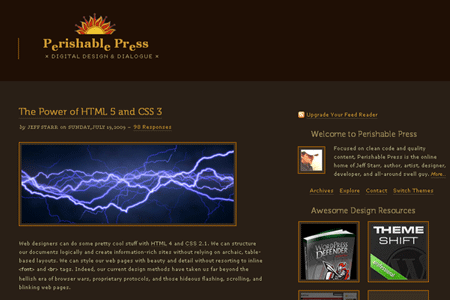 CSS3 Previews
CSS3 Previews consist of few examples featuring functionalities provided by CSS3 like textual, border, and background.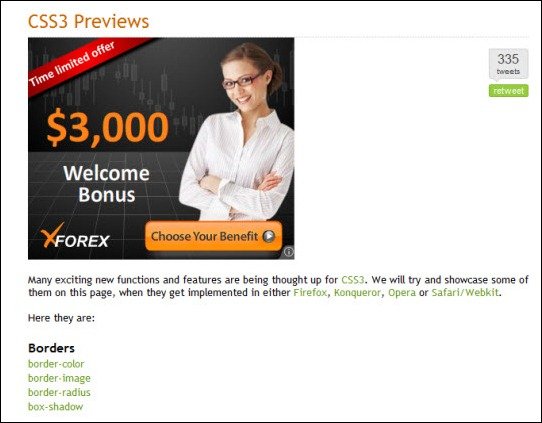 HTML5 Visual Cheat Sheet
HTML5 Visual Cheat Sheet is actually a helpful tool for designers that holds all tags and attributes.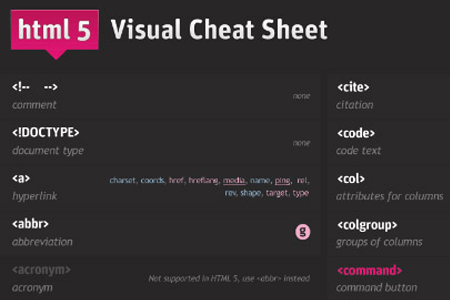 CSS3 Selectors Test
CSS3 Selectors test is an incredible instrument that helps you to calculate the cross browser compatibility.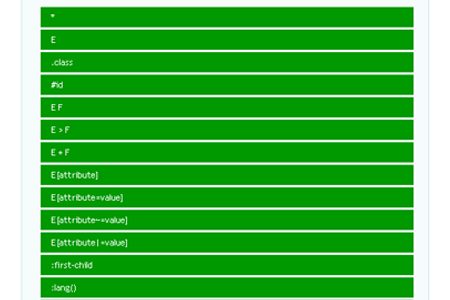 5 Techniques to Acquaint you withCSS 3
This is another helpful tool that provides new features and ideas to utilize for using CSS3 and HTML5 technologies.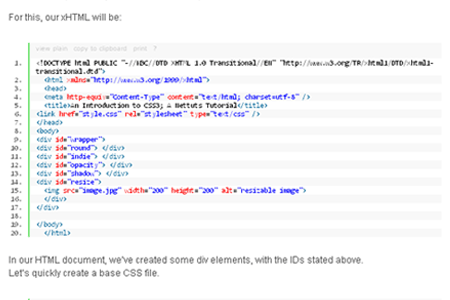 IE Print Protector


Sizzle
Sizzle is a unique selector engine tool which is constructed for the JavaScript library and jQuery.

CSS3 Color Names
CSS3 Color Names consist of a detailed list of standardized colors in approx 147 variants with their hexa-decimal values and RGB units.

HTML5 Demos and Previews
HTML5 Demos is an assortment of explicitly beautiful HTML5 demos and examples. These examples display new features of the site and provide browser support.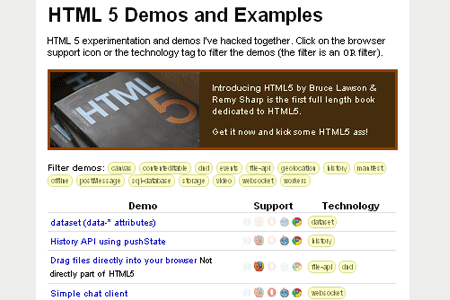 CSS3 Generator
CSS3 Generator is a great device that allows a developer for creating different kind of effects with easy customization. Here you are just required to use the mouse scroll down and up to choose the various effects.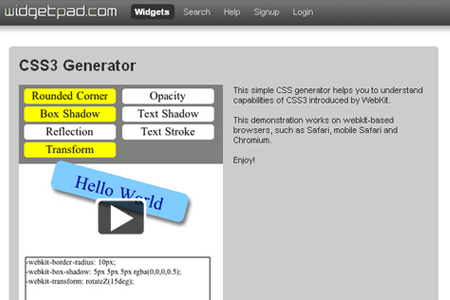 HTML5 Gallery
HTML5 Gallery is a basically an enormous assortment of various useful websites utilizing HTML5 level markup techniques..

Border Radius
Border Radius is another helpful tool that avail the web developer to put on rounded corners to the borders to web layouts.

CSS Template Layout Module
CSS Template Layout Module is another great tool that offers everything to the developer about CSS technologies.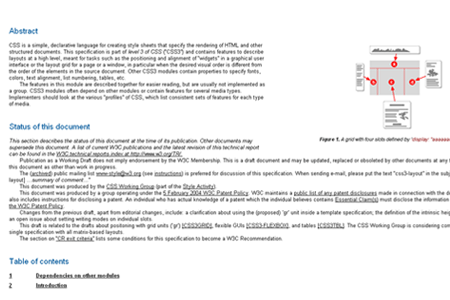 Web Browser CSS Support
Web Browser CSS support is majorly a tool that provides support to attain certain levels of browsing standards containing detailed information of CSS in various browsers.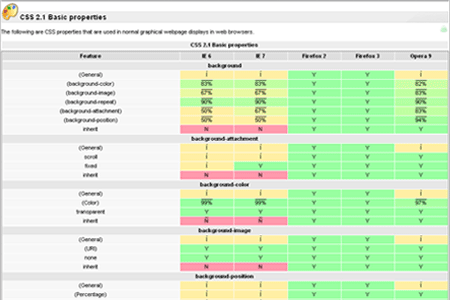 CSS3 Gradient Generator
CSS3 Gradient Generator is helpful tool which is basically designed to get raising results to create CSS technologies in browsing engines like chrome, safari, Firefox and many more latest browsers.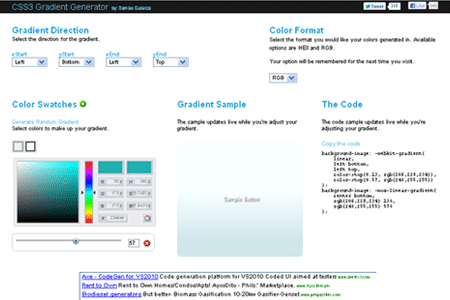 As the most experienced developer of
CSSChopper - PSD to HTML Conversion Company
, David Meyer firmly believes in building the new ways that lead the people towards success. He focuses on an ideal approach and tries to deliver the perfect services close to the defined needs.