Top 20 WordPress Plugins for Your Websites
During the last ten years, WordPress has become a top CMS (Content Management System) platform and the most popular blogging system on the web – it's used by almost 20% of the top $10 million websites. Due to its flexibility and ease of use, many direct their gaze to WordPress in search of the best solution for setting up their websites and managing their content. The fact that WordPress is free, open-source and based on immensely popular PHP and MySQL, doesn't hurt either. But that's not all. There's literally a wealth of WordPress plugins out there, all of which can substantially lead a website to its success.
WordPress is famous for its excellent plugin architecture, which allows to extend its scope way beyond the core installation. Just to spark your imagination – there are over 26,000 plugins in WordPress database, each offering unique custom functionalities that help users to make the most from their experience as webmasters and fashion their websites to match their requirements. From tools that assist in SEO efforts and widget creators to content displaying features and client portals, WordPress plugins offer every imaginable function or feature. Here's a list of top 20 WordPress plugins we predict will gain recognition still during this year.
This smart plugin helps to take the relationship between web owners and customers to the next level by providing an easy live chat. The plugin is open-source, includes a notification feature and allows users to leave you messages when you're offline. There are no hidden costs involved and the plugin is compatible with all major browsers (Firefox, IE8+, Chrome, Safari).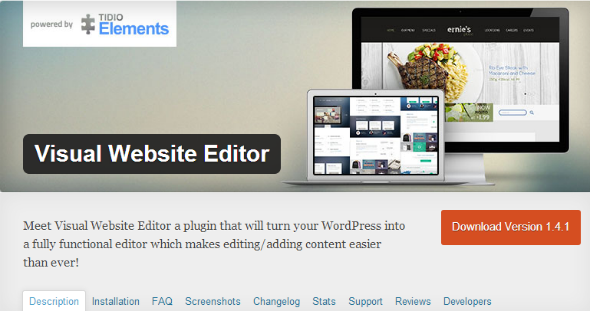 If you often find yourself struggling to apply changes to your website – adding or removing elements, or even something as basic as changing the font color – Visual Website Editor might be a solution for you. It's simple and intuitive, helping you in tailoring the visuals of your website to match your needs.
This is a plugin for those of you, who want to make website building exciting again. Based on drag and drop, the plugin features more than 40 content elements, some pretty unique add-ons,
multi-language support, automatic updates and is based on object oriented code. It's well-integrated with WordPress themes and compatible with mobile devices. Could we ask for more?
Spice up your website background with this clever plugin, which allows to use completely different backgrounds on your homepage, category pages, blog posts and other pages. Backgrounds not only can be scheduled, but you can also set background transition timing. The plugin helps to create clickable backgrounds, which are great for adverting purposes.
An excellent tool for form building, the functionality of Quform has been widely recognized – it scores an impressive buyer rating of 4.73/5. The interface is drag and drop and you can choose from 15 different form element types. Bonus point? No previous knowledge of HTML or PHP is required to efficiently build and run a form.
This 3D WordPress slider is certainly something. Easy to install and customize, RATCAT is fully responsive for all devices and allows you to create unlimited sliders and link slider images to any URL you want. It's really easy to use it – no previous knowledge of HTML is required, so if you manage to operate WordPress, you'll have no problem with this one.
A practical tool for customizing WordPress admin, White Label Branding helps to manage menu interfaces with its Role and Capability Manager. You can create new user roles and assign Capabilities to them. You can even create a 'fake' Administrator account, giving users access to certain parts of the website, but limiting others. Pretty neat, isn't it?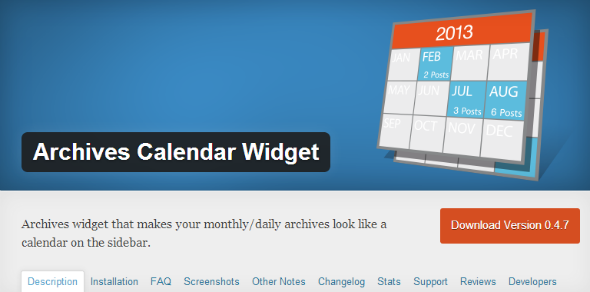 This little plugin transforms your monthly or daily archives to look like a calendar and places it on the sidebar. This can work really well for websites with lots of archives that can barely make it in their sidebars. The calendar itself is customizable with CSS and can show archives of posts within certain categories. Includes 5 different themes.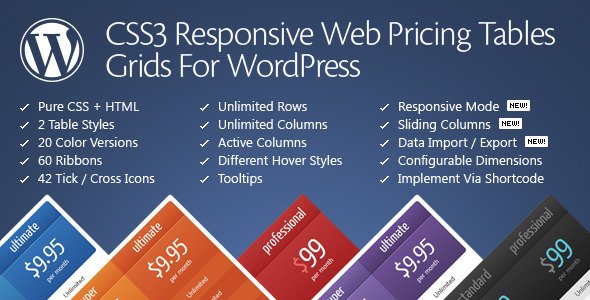 A pack of CSS3 Web Pricing Tables, the plugin comes with 2 table styles and 20 predefined color versions that all boast plenty of options. From an exhaustive admin panel with live configuration and responsive mode configurator, to options for table customization (sliding columns or expandable row features) and a helpful support forum.
A fully responsive, bootstrap-based admin panel, Verde is a solution for all those looking for a functional and customizable interface. Allows to change lots of website components, works with YouTube videos and features 5 cutting-edge text effects. Its pleasant, minimal design and the helpful support only add to the quality of this plugin.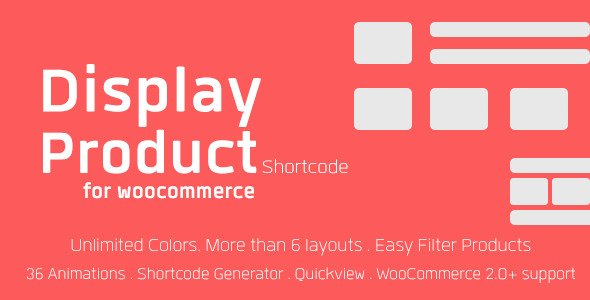 A practical tool for all those who use WooCommerce plugin in the first place, Display Product allows to have full control over the way your products are displayed. Features a full set of display product options, a default page setup, tool for resizing images, buttons, unlimited color range and more than 6 layouts to choose from. To top this, it's compatible with all popular themes and plugins.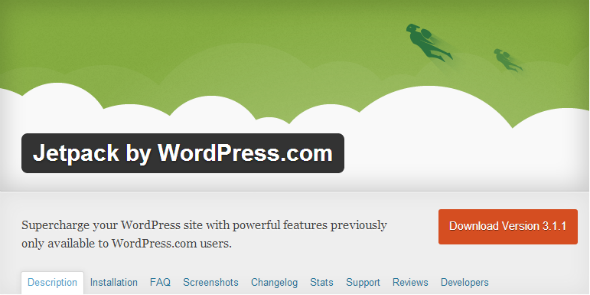 A plugin that supercharges your self-hosted WordPress site with the most powerful features of WordPress, Jetpack is a great free tool for every webmaster. It allows to install over two dozens of popular plugins in one click and feature a wide range of practical tools for adding likes to your posts or supporting a social media enabled comment system. It also manages e-mail subscriptions, helps to easily embed content from sites like YouTube or Vimeo and, finally, gives you all the wealth of WordPress statistics with no additional load on your server.
A full-featured user profile and community plugin for WordPress, UserPro provides customized front-end profiles, login and registration for WordPress. The plugin allows you to build your own searchable members directory and includes lots of features like social connect and integration, user badges, viral marketing, file uploads, photo uploads with lightbox support, responsive videos or content restriction. Who needs anything more than that?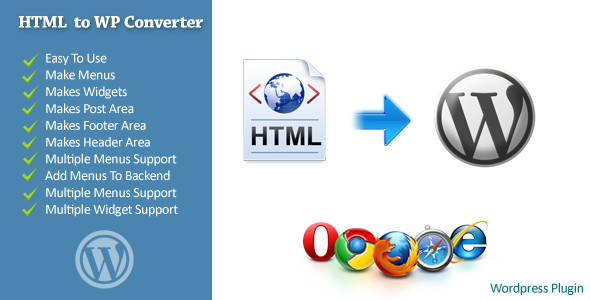 A simple plugin that helps to convert HTML themes into WordPress themes in just a few minutes. You can make menus, widgets, post areas, footer areas or add menus to the back-end. The best thing is that you don't need to know anything about WordPress themes to do all this.
An editor that helps to easily create posts and pages, Zedity boasts an impressive number of features, gives you full flexibility and, the best of all, requires absolutely no technical skills. It's almost like sketching on a piece of paper – creative minds won't feel constrained by any formal structures. It also helps to quicken the whole design process, saving you both time and money.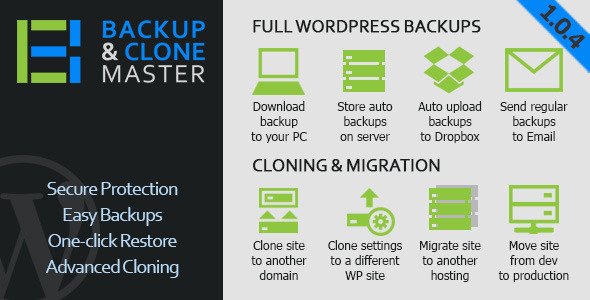 An all-in-one solution for backup, cloning, restoration and migration, the plugin helps to manage all those processes in a secure and reliable way both on a scheduled an on-demand basis. It can create full WordPress backups for content, settings, themes or plugins, as well as schedule daily, weekly or monthly backups to be automatically updated on your server. Later, backups can be either downloaded or uploaded to Dropbox.
Flyzoo is a plugin that helps to create chat rooms for better community engagement and live chats to help set up a technical support. It's a complete live support solution, featuring real-time visitor monitoring, group chats and one-to-one chats available for your community. Everything, from greeting messages to chat boxes can be customized to suit your aesthetic needs. No technical skill is required!
This plugin is a quick and easy solution for adding custom sliders to WordPress websites, with unlimited number of pictures with titles and descriptions. Different sliders can be used for different pages. Includes a smart target feature – while inner links will open within the page, outsourced links will open in a new page.
A great tool for gathering information from your customers or target audience. It's open-source and you pay for it just once – after that, you're free to use all its functions like creation of feedback categories for more than one product, adding comments or votes to the feedback or adding status labels (New, Starter, Planned, Declined). With no coding knowledge, you can easily adjust the size and color of both your feedback and widget box.
This is a great plugin for all matters of photo editing – the platform contains a library of high-quality, professional images, which can alter the uploaded and edited, customized and optimized all in one place. The library includes over 5 million of photos and illustrations! The editor is a neat tool as well – you can crop and add filters or text. All images are SEO-friendly – they feature relevant keywords in the links.
The article was contributed by Monica Wells of http://www.bizdb.co.uk/
These posts are a handout from our Guest Author who works with us occasionally and provide their opinions for our regular visitors on Web-Development & Designing, SEO, CSS, Coding etc. As their details can be marked with their concerning post even we would like to add that out Guest Authors are expert and master of their own sector. If you also desire to be our Guest Author Contact Us at
submit@webgranth.com