Top 15 iPad Applications For Web Developers
This post is a complete package of Top 15 iPad applications for web developers. These applications not only enhance the work quality but also save a lot of time. These best IPad applications can be easily used even by the novice developer.
iPad's are one of the most attractive and useful gadget for everyone. Whether it is an entertainment zone or a professional workaholic task; this product of Apple has undoubtedly proven it to be the best tablet device on this blue planet. From a college going student to the expert web developer; iPads are the favorite choice for all. Being a Web designer, you can really liquefy your every sophisticated office work anytime-anywhere with this impressive device.
iPad is the best weapon to tackle down every hurdle in web development process, but this weapon would be just a showcase if it is not loaded with the appropriate bullets. Yes you got it! Latest iPad applications are the bullet which I am talking about. These applications make the tasks easier and give a much smarter way to work.
Below is the best collection of the iPad applications that can be easily downloaded for your gadget to enhancing the efficiency and saving precious time of yours.
Paper

Paper is one of the most useful iPad applications that a web designer will need. With this App you can Draw, Sketch, outline, color and write on the gadget screen with the customized tools just by using your fingers. It is really impressive that this Application is not integrated with any menu, folder or button that provides you a more customized gesture-based interface.
IFont

Maker

IFont maker is the first font editor specially designed for iPads. It is easy to work upon and can be used to design creative and unique fonts within 5 minutes. This application is a way compatible with the other platforms like Microsoft office, Windows, Mac, and Adobe Creative Suite. You can even use these fonts for the contents on your websites.
Adobe Ideas
The Adobe idea is an efficient tool for every web designer. With this application you can easily shape your imaginations on your iPad screen. This App integrates with a lot of fascinating tools and feature like Eyedropper, vector tool and a lot more that helps you to draw your masterpiece with ease.
Adobe Photoshop Express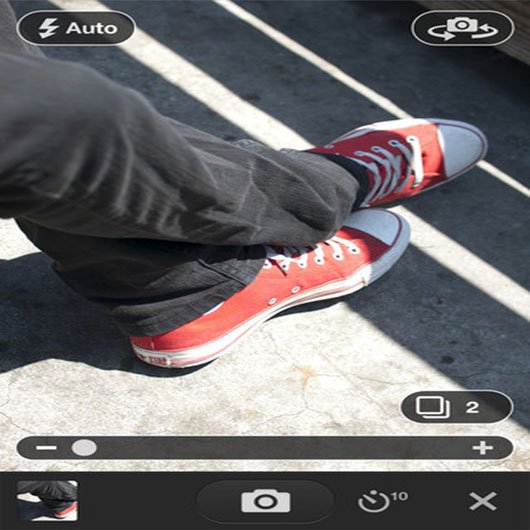 Adobe Photoshop Express is an astounding iPad designing tool for picture editing. This latest imaging tool from Apple is reduces the noise of the pictures and offers you 45 attractive transition effects for a perfect showcase. The enhanced borders and editing tools loaded in this application makes it the perfect choice for web designers. The latest version of this application facilitates you to share your work directly on Facebook, Twitter and Tumbir.
Penultimate 3.3.1
Penultimate is one of the most popular handwriting applications for iPads. With this amazing application you can create notes, draw beautiful images and can share your creative ideas with your friends. This application is loaded with every useful feature for a web developer. The easy user interface and tutorials make it easy for even a novice to use this App efficiently.
IDesign
If you are looking for an application that can help to design your 2D vector drawing on your iPad screen than iDesign will suit you the best. This application is developed specifically for professional technical drawing and high precision designs.
Phaidon Design Classics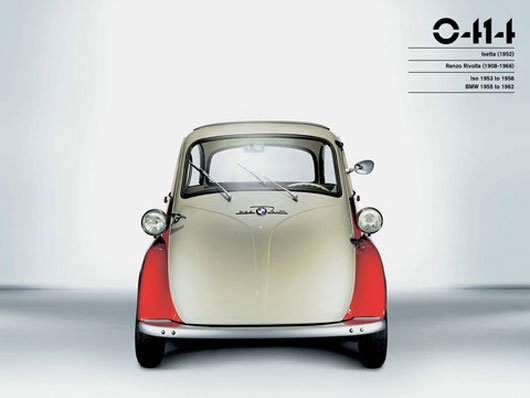 This is the one of the application that I will like to recommend for. This application is loaded with hundred of superb designs and beautiful paper clips. This application really has every product ranging from chairs to airplanes that are being in the process of updating since last 200 years.
Layer 2.7.2
Are you looking for a clean and instinctive interface for your drawing adds? Layer is a simple picture designing tool that offers you to create profile pages in the application Gallery. It is featured with 15 Brushes which allows you to create the images with perfection. Icing the cake, this application provides a full support for Brush transparency.
FlickStackr

for Flickr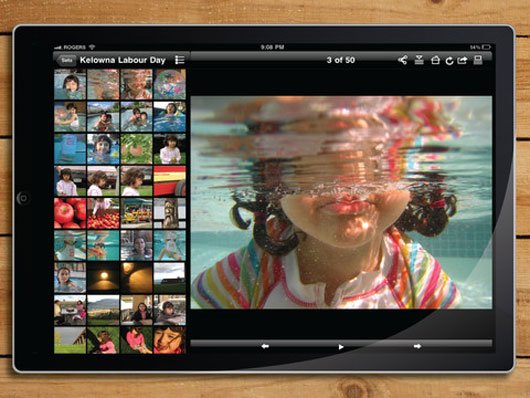 FlickStackr is a very interesting and useful application which is compatible with every iPhone, iPods and iPad. All thanks to this application; you can now share, edit and comment on photos on flicker with a single touch. You can even add the photos with Exif and GPS information to notify the place of your adventures to the whole world. This App is even compatible with Retina display to give you a HD interface.
Evernote

This application allows you to create and edit notes on your iPads. Evernote facilitates you to share your notes with your friends on Facebook and twitter. You can also add audio notes and can the search the contents of images easily with the help of this application.
OmniGraffle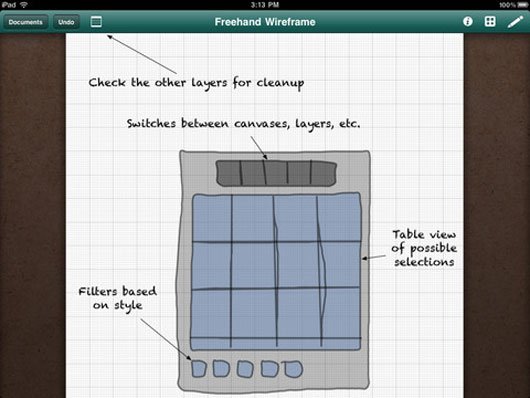 Omnigraffle is an application designed for web developers to facilitate them to easily dray diagrams, design website frameworks and express process charts on the iPad screens. This application facilitates you with the pre loaded stencils to draw shapes. You can also create your own figures and then can add them into the library for the future use.
Dictionary and Thesaurus
This popular application is a combination of Dictionary.com and Threasures.com. This App helps the web developers to search the meaning of words, finding the synonyms, finding the origin of words and a lot of other useful information.
WordPress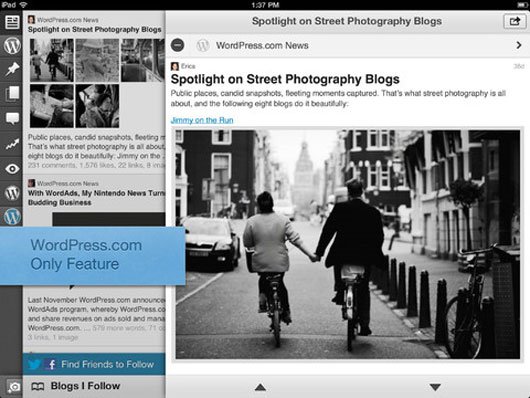 WordPress is a top rated application that allows you to connect with your WordPress blog on your iPad. With this App you can easily create, edit and comment the blogs. This application has a very easy to use user interface that allows even the novice web developer to get the maximum use of it.
World Atlas HD
World atlas HD is a premium application designed by National Geographic Society for iPads. This application facilitates you with the HD world map. In this map all the countries are specified with their general information like population, area, capital, language, currency and lot more. You can even bookmark your favorite places with notes on this world map.
Analytic HD
Analytic is a 'must to have' application for web developers. This application gives a detailed report of your Blog. It provides you 55 different reports like visitor type, visitor volume, languages, Depth of visit and a lot more. The resultant reports produced by this application are accurate and represented by easy to understand pie charts, flow charts and graphs.
I hope that the above listed applications will help you to easily do your web development tasks. These top 15 iPad applications are specially designed for web developers and most of them are provided with demo versions for a much better selection. Please feel free to give me the reviews and suggestions about this post.
Rinniee Ginsburg is a email template developer and writer at
EmailChopper
. Her technical competency has helped the professionals explore the new techniques in practicing the innovative email development. She has written various articles that accentuate the importance of PSD to Email conversion, smart procedure for responsive email template development & many more. All her writeups have become a source for many professionals and business players to grab the valuable information.