Top 11 Latest Free Drupal Themes for Bloggers
The growing popularity and versatility of Drupal CMS keeps it in high demand. Several web designers prefer Drupal in account of its affable features as well as very simple and easy to use. However, Drupal is also used for blogging platforms and hence asunder pace with WordPress. Lot of Drupal themes are created by designers and experts which are available on the web as well as free to access by users and bloggers.
In recent, various distinct organizations prefer to promote and advertise their respective products and services through blogging. Therefore, the need and demand for blog is gradually increasing as well as to bestow an alluring and pleasant look the Drupal themes are also in high demand.
Moreover, Drupal is not only efficient with blog posting like WordPress, but also suited to social media, eCommerce and other distinct applications. However, the credit goes to large affability of its features.
Here, I have tried to amass Top 11 Lates Free Drupal Themes for Bloggers which will literally liked by you. So, go through these one by one choose the best as per your need.
Qicksilver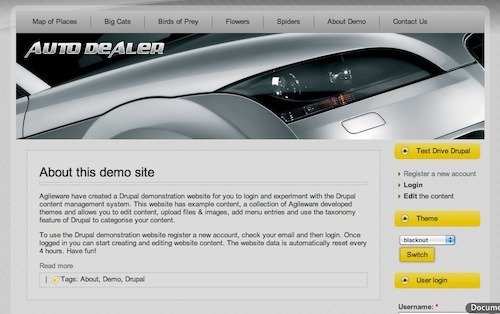 This Quicksilver theme from Drupal especially designed towards the auto industry which features a yellow and black color scheme. Drop-down primary links menu, Cross Browser compatible are some worthy features of this.

BlueMasters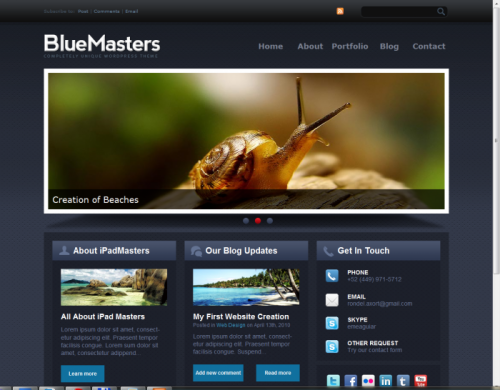 BlueMasters is a custom front-page Drupal theme with total 12 regions including 4 block regions and 4 footer regions. It is designed on the basis of homonymous PSD template.

Gardening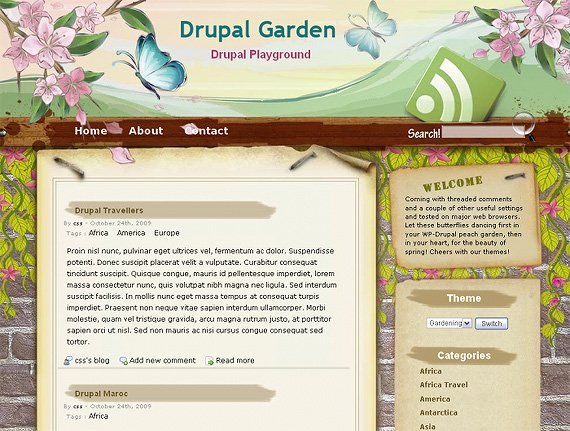 Gardening is a nice and captivating Drupal theme based on XHTML and CSS. It come with several worthy features which include Logo, Site slogan, Search form, Primary links, Site Name and many more.

Notechoas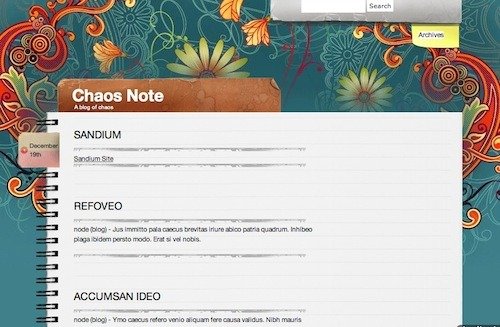 This is very nice and alluring theme which has been modified from a WordPress theme. This Notechoas theme is cross-browser compatible and works with Firefox, Opera, Google Chrome, Safari and etc.

Blogbuzz II
Blogbuzz II is a smart Drupal theme which comes with features like three column style. It lets you to turn on/off your sidebars in order to perfect fit your contents as well as option to show a bigger/smaller sidebar according to your content volume. It also offers several color scheme to choose.

Energetic Free Drupal Theme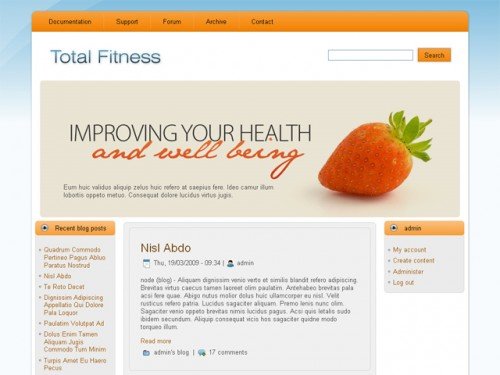 The Energetic Free Drupal theme features a light layout, clean with a orange and blue color scheme. It is supported by primary links, mission, logo, users pictures and shortcut icon. It has fixed width layout and Drop-down primary links menu with cross browser compatible.

Absynthe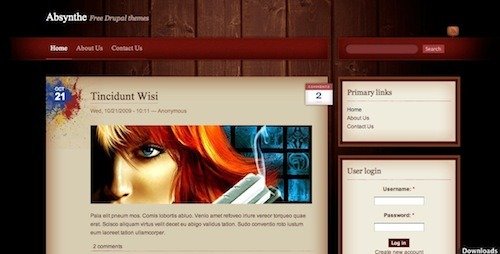 Absynthe is originally a WordPress theme and has been modified to Drupal theme. It supports site name, title, search box, slogan and primary links. It comes with fixed width layout with two columns and is CSS based with tableless design.

Arclight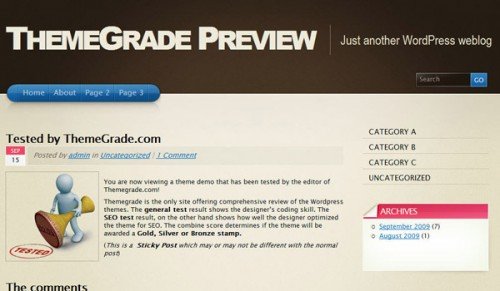 Arclight free drupal theme features Primary links, Search box, comment user picture, Site mission, Site slogan, 2 columns and site footer.

Magazeen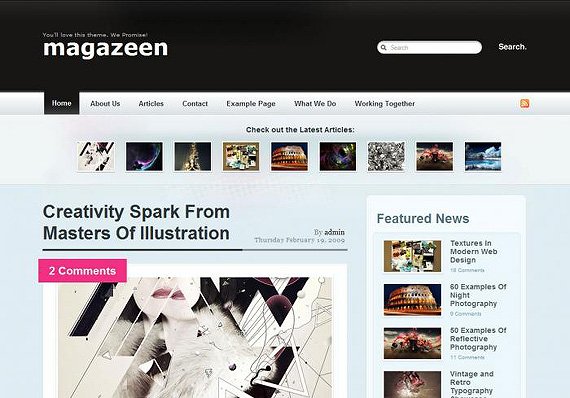 Magazeen is a modern and cool theme with a stylish color scheme. It has fixed width with two columns as well as Cross browser compatible.

Danland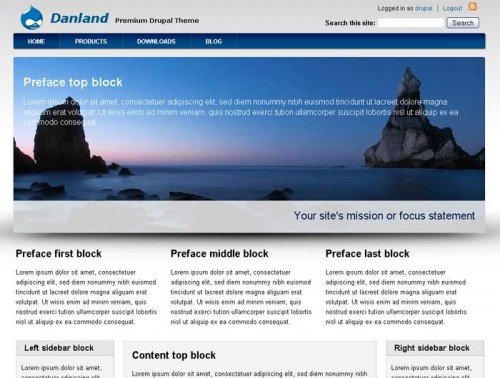 Danland is a nice, clean, simple and elegant theme which includes a photo or image slideshow feature on standard installation. It also include one subtheme without the feature of slideshow. It is almost suitable with all types of websites and works perfectly in almost all browsers.

Acquia Slate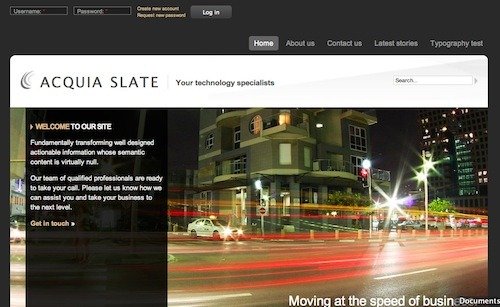 This Acquia Slate Drupal theme is very alluring and beautiful with dark and corporate style. It allows you to select one of several banner photos, choose distinct title colors, adjust block and sidebar widths and many more.

Therefore, these Top 11 Latest Free Drupal Themes for Bloggers will definitely spice up your blog design and make you allured as well as bestow a pleasant experience and good feel to your users too, which results to retain the users and compell them to come back to your site.
Clyde Ray is a passionate writer and a web developer at
PSDtoDrupalDeveloper
. Through comprehensive research, he has unearthed the relevant solutions for PSD to Drupal conversion, Drupal web development and many more. His various articles associated with Drupal technology have become a knowledge-base for many beginners and professionals.