Top 10 Website Usability and User Experience Tools
The significance of a web professional is not only limited upto web-designing and web-development but become more essential and earnest when the matter comes about website's popularity in context of advancement of more revenue. However, it is about very rock like to trace a website performance whether it is like by your visitors or not, if yes, what places are mostly liked and if no then where it is lacking. Therefore, The web usability testing tools provide a complete scenario about the website's exact story as well as capable to congregate the valuable feedback and critique concerning your website.
So, in order to build a stunning website which stands far ahead amongst the rest. You are supposed to put two things on your finger primarily as well as has been concord as very earnest and worthy web-developing elements. Yes, i.e. Usability and User Experience. However, this post Top 10 Website Usability and User Experience Tools will let you know, how these magical tools track the unsaid opinion and attitude of visitors in account of these usability tools.
A lot of web usability and user experience tools are available over internet which lets you to achieve a website or application with more usability by your visitors. Moreover, it make them more delightful and convey an amusing experience. But, the main point to argue is which tools are good and have potential to render more usability and user experience website. You don't have to bother of that. Here, in this post I have amass some most useful and worthy web usability testing tools.
So, go ahead through Top 10 Website Usability and User Experience Tools and check them out as well as opt to go with which perfectly suits your need and requirements.
Ethnio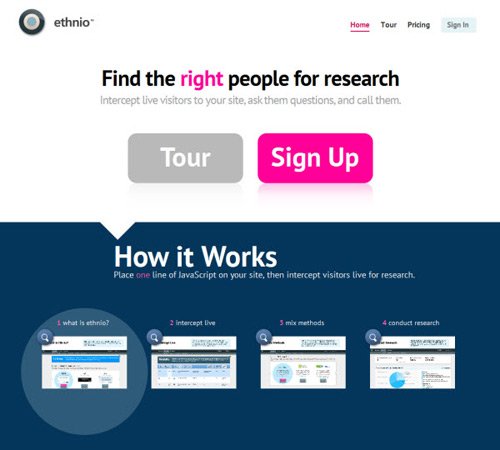 This is one amongst the very worthy web usability tool which allows you to intercept the right people to your website to make significant research concerning your website performance. Moreover, you can ask questions as well as even call them.

FiveSecondTest

FiveSecondTest is very awesome tool which offer you to show your users five second's screenshot in context to trace about their attitude and perception regarding your website performance.

GoToMeeting

GoToMeeting is a very captivating tool just like a substitute of Skype. It is very easy and simple tool for establish online meeting and web conference with your users. Moreover, it tends you to interact with larger group of people online as well as capable to provide instant online demos, interactive training, Run Questions & Answers, surveys and polls etc.

IntuitionHQ

This IntuitionHQ is an elegant website usability tool which facilitate you to add screenshots, creating task and later send them anyone to whom you want. However, this action lets you to know their way of interaction with your designs. Also, you can gather a lot of information including basic information exponentially.

Loop 11

Loop 11 is a very captivating tool of remote usability testing which helps you to point out the usability and navigational issues as well as test the user-experience of any website. The capability of delivering hard facts exponentially after analyzing your website is quiet very useful and worthy.

Navflow

Navflow is one amongst most significant tools which seeks to provide report based on the success criteria that is designated by you. This all is done in account of uploading and sending screenshots to your users incorporated with a fixed task or success method.

TryMyUI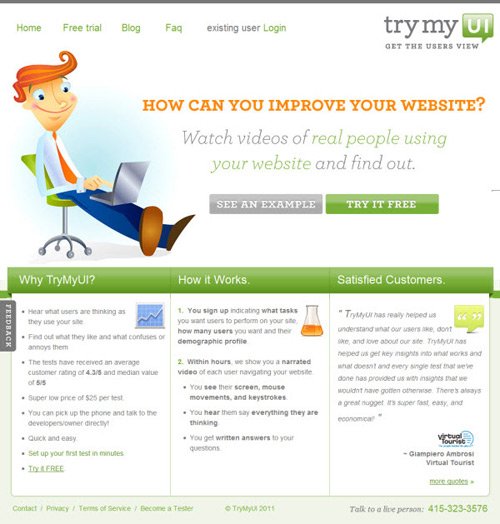 TryMyUI is a very stunning tool useful to monitor the actions of your users in context of videos of each users navigation of your website. In this video you can watch their screen, keystrokes, mouse movements etc. It provides a complete scenario about their likes, dislikes as well as the elements which make them confuse or annoy.

Usabilla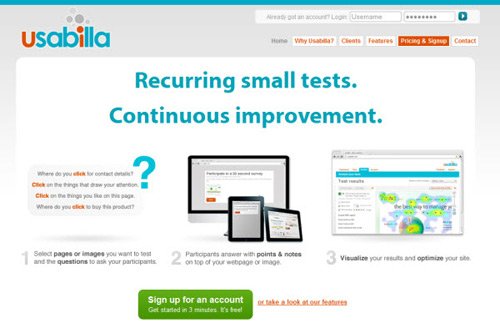 This is a very worthy tool and has been concord as a perfect tool for any UX research toolbox which helps you to congregate feedback about your design at early stages of process in very easy way and exponentially.

WhatUsersDo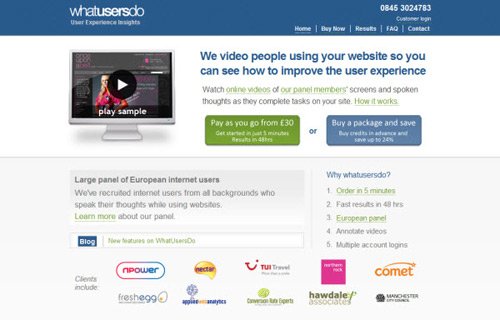 This WhatUsersDo is literally an amazing tools which enables you to see what they do and hear what they say. This website usability tool allows for customize testing regarding your website, survey, email etc. as well as assign task for users and as a consequence congregate valuable feedback and watch video of your site navigation by your users.

Xsort

This XSort is literally an awesome card sorting application tool especially developed for Mac OS X. As carding sorting is a perfect and easy way to work with navigation structures. This is very useful and worthy to grab this application. The interesting fact is that it is absolutely free.

However, hopefully this post Top 10 Website Usability and User Experience Tools will be highly useful and worthy for you in subject of proliferating the amount of usability and user experience of your website. Above all it provide a complete report concerning about the website's performance including the pages or contents like or disliked by your visitors. Hence, help you to build an stunning website which might be liked by all your visitors in account of such healthy web usability tools.
Rinniee Ginsburg is a email template developer and writer at
EmailChopper
. Her technical competency has helped the professionals explore the new techniques in practicing the innovative email development. She has written various articles that accentuate the importance of PSD to Email conversion, smart procedure for responsive email template development & many more. All her writeups have become a source for many professionals and business players to grab the valuable information.