Stunning Footer Designs: Impressive Closing of Modern Websites
Taking in attractive footer design in any website has been emerged as the latest trend of the designing era. Footer design is the part of a website which provides a perfect ending to the website presentation. It is that part which is separated from the main body of text and appears at the bottom of a printed page.
It is universal truth that a website having spectacular footer design strikes the visitor's mind visiting the site. Designing a website does not mean only the representation of the content what it tries to convince the visitors, but a stunning look and feel with perfect layout, dramatic footer designs and well texture.
In the today scenario, it is found that modern age designers love to take risk. They tend to seek for new trends as professionalism is built upon knowledge and experience. They love to experiment with the new things and see how their work put impact on the people, and observe how people interact with their work. Emergence of footer design trend is also the result of those experiments. We cannot say this trend as common among web designers, but this new trend has come up with new style and gaining too much popularity among designers. A website with a dazzling footer designs, perfect layout, fine textures and patterns can produce fruitful result. Hence more and more designers making use of footer design in their work to make their designs more productive and responsive. We are here to assist those designers to a great extent. In this post you will find a variety of stunning, highly creative, beautiful, and most importantly inspirational footer designs.
Including footer designs in the website is found to have magical effect visits as creative footer itself is a source of information for entire website. As we know, designing stream has no end point. Hence a good web designer always needs to improve his designing and assembling skills which in turn requires good source of motivation in order to have a proper idea and to be trained from experts who have a profound understanding of designing field. Thus, hereby in this post, we are presenting an amazing collection of footer designs so that you may implement them to get an amazing experience. We hope that these designs might strike your mind and you might be inspired from them. Just follow the links to choose footer designs of your own choice.
Logo Designs Studio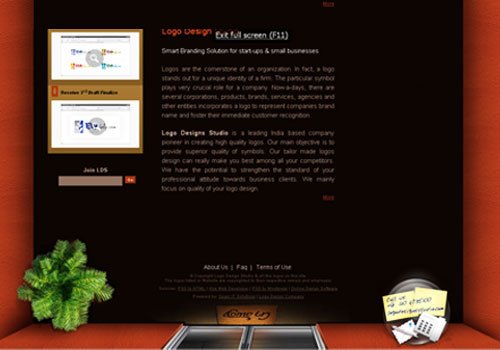 MB Dragan
CSS Chopper


Creamy CSS


No Refresh
Amuki


Grzegorz Kozak


Huxley Prairie Festival


Komodomedia


Biowind


Drupalcon


Meomi


Tvrdek


Twither


YesInsurance


Branded 07


YoDiv


Vill


Gisele Jaquenod


Du Bout Deus Yeux


DesignBombs


Viget


Multiways


Pinjata


The Pixel


Launch Mind


Steven Bowen is an ardent team member of
No-refresh - Web to Print Design Tool Provider Company
bestowed with professionalism in to develop fully-functional solutions. Having adroitness in this arena, he has served an array of blogs that are basically based on the technology advancement & improve the end users' information level.