The transition of Google Product Search is to paid Google Shopping initiates in July 2012. However, online merchants may meet some serious fallback in the case if they are not prepared to switch.
Therefore, below we will break it down and make you well acquainted with the latest and brilliant updates about which eCommerce business owners must know about Google and eCommerce in order to stand stable with changes.
Things You Should Know About Google Shopping:
Google launched Google Shopping as a new paid service for online merchants who want to list their products on Google's product pages.
With a reference to a study and according to IgnitionOne, the search traffic for retailers is between 5 to 10% which drives through Google Product Search. Google Product Search is currently considered as a free product listing program, will be gradually transformed in Product Listing Ads (PLAs) and eventually Google Shopping.
Google Shopping is a comparison shopping engine.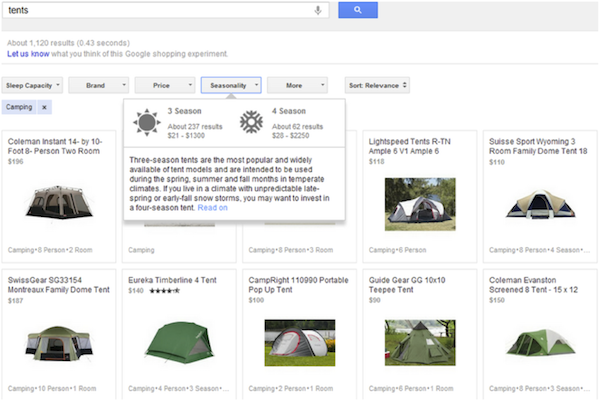 How Google Shopping designate products ranking works identical to how CSEs (Comparison Shopping Engines) perform. However, on Google Shopping products ranks in account of their blend of relevancy as deemed by Google's algorithm where the bidding made by merchant for each cost per click also plays a critical role.
Worried about spend?
Likewise paid CSE Pricegrabber, Google Shopping will incorporate a utility for online sellers to bid $.01 on the categories as well as product. This might be a great news for all online merchants who are feeling restlessness regarding spend on Google Shopping, and its influence on their respective marketing campaign.
However, bidding $.01 on categories and products will lets them to appear in the search list of products, but with limited visibility than that of those who bids higher. Therefore, it seems to be a very easy and convenient way to cultivate the visibility of their products by smaller merchants on Google Shopping even without enhancing the budget of marketing.
Hang in there!
For most of the merchants the Google Shopping's paid shift is supposed to be astounding. However, the online merchants have only two option either opt to pause their campaigns sporting on Google or switch to Google Shopping that will definitely lessen the competition automatically.
Get Going!
Although the complete Google Shopping transition is not going to happen until October, even it is very critical for online sellers to initiate now as it might be possible to lose your website traffic by 10 %.
If you are avid to congregate insight information on Google Shopping program then check out this some common FAQs.
What You Should Know About AdWords and PLAs?
What will happen to Google Ads?
In account of blend of PLAs, AdWords and Google Shopping's organic listing, the Google Product Search is emerging. Through this entire transition, the AdWords will be disappear and PLAs list will be transformed as primary listing for Google Shopping.
However, with the onset of Google Shopping the basic distinction among PLAs and AdWords is centric, therefore, it is very essential to comprehend the difference between these two kinds of advertising. For more easy comprehension, take a look over this PLAs and AdWords in Google Search which is influenced by Google Product Search: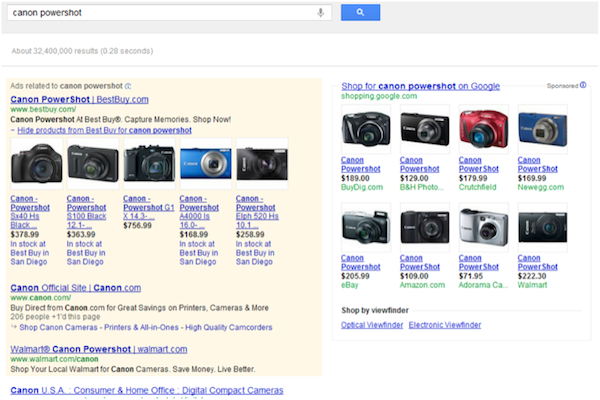 • AdWords: It is the paid Google ad program, which is cultivated via AdWords login as well as appear above organic listing in Google SERPs. AdWords ads directly lead the merchant website through an external link and charge online merchants a CPC for every time they receive click.
• Product Extension ads: These are referred as an extension for AdWords program but not PLAs. These ads are appear for some specific searches according to the search query and AdWords setting as well as charged for CPC. As you must take care of Product Extension ads which are very identical to PLAs as both features images but are quiet different.
• AdWords in Google Shopping: The AdWords program will be in existence to some extent that offers merchants to manage in Google Search, but it is almost unpredictable that upto what time it will continue to appear in Google Shopping after the switch.
• Product Listing Ads (PLAs): This is a paid Google advertisements campaign which features insight product information including images. Through Google Merchant Center data feed, Google used to create PLAs. These ads appears either at right or below search result and lead external sites with a CPC cost.
How do PLAs and AdWords show up?
AdWords ads appear in account of search queries keywords on which merchants used to bid on. For instance, if your shirt product listing is visualize with search for 't-shirt' when you are bidding on that specific term. The relevancy of product and amount of bidding also put impact over this.
Product Listing ads (PLAs) used to appear in search when Google find the relevant ad as well as appropriate to product search. However, this is how the Google Shopping will work exactly.
How to manage AdWords and PLAs?
AdWords has been emerged as a keyword bidding program, where merchant used to bid on the blend of keywords and search terms about which they wish to make visualize their ads and products respectively for visitors through AdWords login.
PLAs are too much identical to CSEs where merchants are able to bid on categories, products as well as transform the bids grounded over product buckets and same metrics. Therefore, in order to cultivate your PLAs, you are required to login with your AdWords account and your Google Shopping product feed.
Moreover, Sellers are also free to bid on brand, prices, kind of product, SKUs and an endless list of product groups and attributes by accessing their AdWords account. But, in order to accomplish this, merchants will have to designate and optimize those lists by the Google Shopping feed.
Should You Employ PLAs?
In order to motivate sellers and to make flexible with PLA variables and bidding process, Google offers a pretty incentive to those merchants who are not incorporated in the list of PLAs. In the case if allowance doesn't ravish you, you may take a look over the advantage merchants who comprehend and manage PLAs excellently in the midst of Google Shopping transition.
What Should You Know About Google Trusted Stores?
Google Trusted Stores are considered as the fragment of Google merchant program which is available to all qualified merchants. This program is developed to drip the trust and confidence of customers while they attempt to purchase on Google Shopping. Merchants are also required to proclaim regarding
Admin from India is a founder of WebGranth, an entity of
Sparx IT Solutions
with over 8 years of experience on different verticals of web design & development. In his quest to spread the knowledge regarding web development, he has been contributing in WebGranth by submitting his valuable blogs.