Smart Tips and Examples Revealing the Importance of Web Interactivity
Nowadays, web interactivity has become a powerful medium to engage visitors and develop bonding with them. It is due to the web interactivity elements that, these days, internet has retained a quite different position compared to where it was before 10 years ago. When you will move back to past 10 years, you will find that at that time, the only means of accessing information for the people was by surfing the Internet using search engines and then jumping from link to link in order to find other websites.
But nowadays, with the advent of Web 2.0 websites, the scenario has completely changed. Now, entire websites are constructed using different "interactive elements" working together to achieve a desired result.
Web designers often wonder here and there in search of secret ingredients that can make a website appealing to the visitors. They usually think that only implementing a fine blend of design and functionality can boost up the site's performance but they perhaps are not aware of the main secret ingredient that can push their site higher on the search engines raising visitor's traffic and fulfilling their goals. The secret ingredient of which we are talking about is the website interactivity. Yes it is the website interactivity that makes your site within reach to the thousands and millions of visitors keeping them engaged to your site. Understanding the importance of website interactivity, today, in this post, we are going to analyze and showcase you different elements of interactive website. It will be one of our attempts to make you learn how to create your own interactive website.
In this post we are starting with the introduction of web interactivity that what it stands for and how does one achieve web interactivity. We are also providing several promising examples of great interactivity websites which will inspire you to attain your goal.
Web Interactivity
What Is Web Interactivity?
The term Web interactivity means adding stuff to the website that must engages users with web pages whilst the user is going through the information displayed on the website. The use of inter-activities woven creatively with website plays a vital role in capturing user-attention. In simple and precise words we can say that Web Interactivity is a giant leap which when added to a website attracts user attention and tends to brings them to the website again. The main concerns behind adding the web interactive elements to the website is to convey message to the visitors effectively by adjoining a good amount of visual interest and thus tempting them to visit your site again and again.
How Does One Achieve Website Interactivity?
Although there are many elements that can be focused upon to achieve web interactivity that attracts users, the main concentration should be paid on the main subject of the website just because it can give a clue about which kind of interaction should be used on the website. The other thing which requires attention is the technical details of the website. The creation of web interactivities requires time to be spent on technical details. If you are not interested to spent lot of time in adding web interactivity elements but wishes to add them, there is a solution for this also. These days there are several interactivity software available in the market, with the help of which, designers can create web interactivities within minutes without doing a lot of programming.
Examples of Great Interactivity Websites
Infinit Colors
Infinit Colors can be presented as an excellent example of great interactivity websites which engages its users from the first moment itself by its creative use of design and content. It is the site of advertising based company that conveys to users about the abundance of creativity. The overall design, contents, layout, typography as well as interactivity elements of the site are really marvelous. It allows its user to change the background of the website as per desire. At this site, the menu is simple and hangs freely at the bottom area and can even be dropped down if required.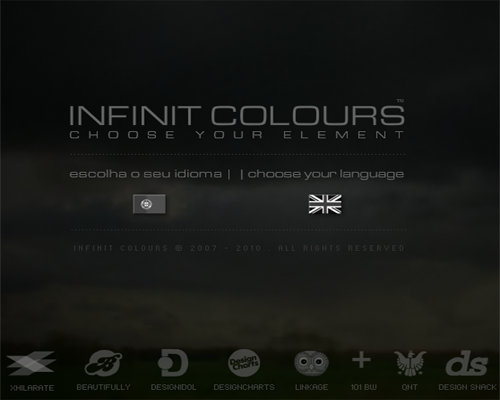 Square Circle
This is another great example of web interactivity does know how to connect with its users. This website represents a creative agency and serves as the place where one needs to pan through the page and zoom in to view details. Here, at this site, prospective clients are bound to be impressed with the way the site engages the users which is really interesting.

Roth Aniko
The web designers have comprehensively managed the web interactive element here making it more interactive and engaging to the users. At this site, the portfolio is displayed in an interactive manner and here the users can find a good balance of color, layout along with the interesting presentation of information that engages the users.

Cathy Beck Communication
This site is somewhat different to the other one in terms of interactivity in the fact that when visitors visit the home page of this website, they are involved in the little bit interaction, but as soon as a user clicks on the tabs, the layout unfolds into an interesting layout with a zoom panel in the corner. The user is permitted to zoom in and zoom out or engaged anyhow on this site.

Starbucks Coffee at Home
This is really a remarkable example of web interactivity which knows well how to impress its users with loads of creativity which is generously used on this site. At this site, a user can simply know the kind of coffee taste he/she, can find many perfect coffee quiz; all these wholly makes browsing the site fun and interactive for users. Besides these, the user can view the different types of coffee available thereby by moving the cursor over the coffee packets as shown in the image.

Magnivate Interactive Boutique Agency
Magnivate Interactive Boutique Agency has applied a unique and different approach on its site in order to draw attention of the visitors and impress them. The homepage of this site has a cartoon character which takes a user through the various segments of the site in a very interactive manner.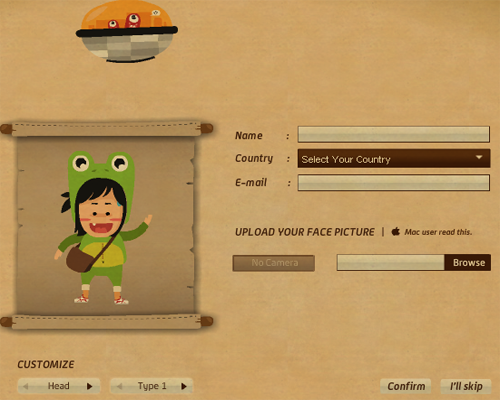 Mercedes A-to-S
This site is enlisted in the category of websites which has made a creative and intelligent use of interactivities. On this site, various features of the Mercedes car are explained through a very intelligent use of Flash. The quality of leather can actually be 'felt' once the cursor is clicked and dragged over the surface as shown in the image. It offers several interactive features which gives the users a unique visiting experience.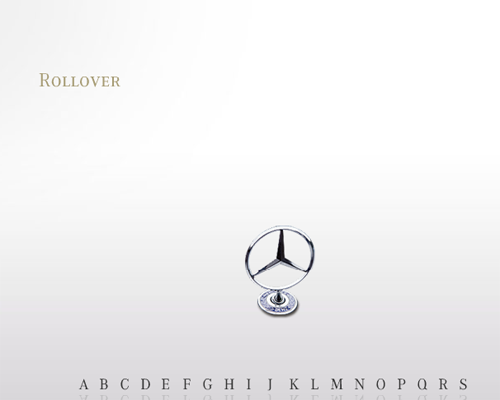 Nokia 3110 Evolve
Whoever is not aware of the well known brand Nokia? We think nobody. This Nokia website can be presented as the best and lively example of web interactivity as it has a very interesting and engaging interaction, where in a user can move the cursor over the mobile phones and the entire angle of the phone changes. On this website, user can enlarge the image of a phone just in a single click. The phone can also be viewed in a 3Dimensional way which definitely appears more interesting as compared to a display of images.

Aparte Graphique
Presenting a great combination of interactivity, this site is counted as the perfect examples of web interactivity. On the home page of this site, visitors will find a cartoon character along with an engaging way of presentation of information. You will really love to visit this website.

Monoface
Monoface is an extra ordinary website representing a creative agency which knows how to display its creativity rather than talking about it. This site will keep you busy in number of ways and in a very interactive manner. When you will visit the home page of this site you will find a main image which can be played around with, by changing the facial features to try many funny combinations.

Conclusion:
From this post you must have well understood that Website interactivity forms to be a very important ingredient for web design. We would feel delighted to hear your response about this blog post. Let us share our experiences by keeping the comments rolling into the comment section of this blog!
Importance of Web Interactivity
Please Share your Comments & Experience with us.
Brayan Lazaris, a web development expert, has been working with
HireWebDeveloper
for many years. Till now, he has written numerous blogs and articles elucidating the best methods and approaches to process web development brilliantly. His keen interest in researching the smart technique for better web solution has opened the gateway for many businesses to establish a strong foothold in the digital space.