Redefining the conventional PowerPoint presentations; SlideModel presents the next-gen presentation slides with handy designs and easily editable options.
The website is in the business of designing templates, shapes, maps, charts, as well as backgrounds for Microsoft PowerPoint. The value proposition of SlideModel consists on enabling presenters create visually appealing presentations with attractive graphics and slide layouts with no effort. The easy-to-edit concept of these templates makes the task of creating professional decks a smooth process.

SlideModel is an exceptional resource for users looking for the significance of quality presentation templates designed for accomplishing professional requirements. It contains a large collection of presentation slides and layouts for PowerPoint and Google Slides; fully-editable and ready to be adapted to match the presenter look & feel needs. Colors, styles, size and 3D effects can easily be modified as per their needs. SlideModel offers a very cost-effective solution for companies and individuals who need to prepare slides for professional presentations.
SlideModel.com enjoys a strong relationship with their paid subscribers and free users, always providing new valuable content and a rock solid customer support. SlideModel designs are curated by an experienced content team but mostly by their users. Suggestions and content requests are prioritized in order to satisfy their users needs and make them look great in their next presentation. Everyone can visit slidemodel and browse their gallery of templates for Microsoft PowerPoint. The website is just exceptional to consider for professional usages. Their menu is organized in order to make it easy to search for related templates.
Some of the content categories from SlideModel that you can find in their gallery are:
Business PowerPoint templates: Business oriented models and designs. Users can finds templates for their branded presentations or their business pitch.
Marketing PowerPoint templates: Marketing areas are always presenting and sharing their plans with different corporate areas. Presentation decks are an excellent tool to provide visual aid to their plans descriptions and strategies. Specific Marketing templates allow the user to describe marketing analysis in the analyst's language.
PowerPoint data and charts: Presenting Data has always been a burden. SlideModel gives CPA's and Finance analysts the proper tools to present numbers in visually appealing layouts and charts. Create dashboards and KPI's tables that can help your audience clearly understand the information behind numbers.
PowerPoint diagrams: Tired of bullet lists ? Avoid death by PowerPoint with top of the line PowerPoint diagrams that will provide structure to your message.
SWOT templates: Being SWOT the most simple and powerful business strategy tool organization apply in their strategic planning processes, it is essential to record the process and present a concise SWOT analysis to the board. SlideModel provides the greatest catalog of Professional SWOT PowerPoint Templates.
Clip arts and many more shapes: Decorate your presentation with vectorial shapes and Icons. Metaphors and iconography are no longer a plus, they are a must in modern presentations in order to give the visual impact required.
The most popular feature among current subscribers of SlideModel is the fact that they can be easily adapted to match any branding needs. Users can customize SlideModel's templates to match their corporate identity without effort. All the elements in the templates are 100% editable and created with PowerPoint Shapes. Moreover, easy editing saves time and efforts and offers concrete results without the need of design skills. This makes templates, maps, as well as charts from SlideModel highly significant for accomplishing professional decks in short time.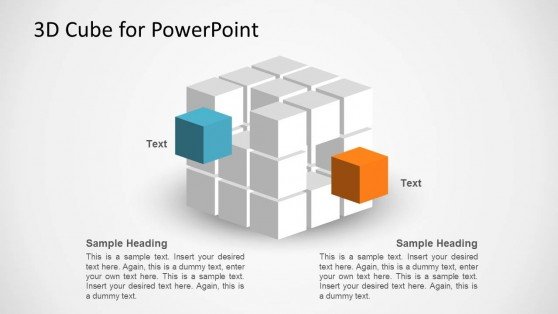 SlideModel is the right tool for those who feel it a tiresome job to sit for hours & design PowerPoint presentations. The platform offers a wide range of ready-made templates for different purposes.
With easy to purchase premium service options, the templates can be downloaded. There are different plans available for the users with different price tags and related features.
Final Words
SlideModel is a leading supplier of unique and creative PowerPoint templates that can help presenters to prepare their business slide decks without hassle and to stand out from the crowd. Their fully-editable templates, diagram and data-driven charts can help PowerPoint users to save time.
To get rid of the monotonous templates and PowerPoint presentations and subscribe for a suitable plan for you. Such creative templates help you excel your business growth in a remarkable way.
Admin from India is a founder of WebGranth, an entity of
Sparx IT Solutions
with over 8 years of experience on different verticals of web design & development. In his quest to spread the knowledge regarding web development, he has been contributing in WebGranth by submitting his valuable blogs.