Showcasing Excellent Websites with Unique and Creative Layouts
At present, there are millions of websites exists in the World Wide Web resulted in more matured and competitive market. To stand out from the crowd with unique website design it's a real challenge. An aesthetically appealing and professional website plays very vital role in turning one time visitors into valuable client with great ease. A website works as a physical identity with pleasant aimed to convey visitors' right business message and further, encourage them to take concrete action.
Creating a unique website layout requires lots of inspiration along with creative skills. Therefore, a web designer always refers to other sites that features unique layout to start with designing a new web portal site. When designing a website, designers have to balance efficiency as well as beauty of the thing to make an outstanding web portal that has a large impact on the visitors.
In this post, we are glad to showcase really excellent website designs with unique and creative layouts. Here, you will find layouts where designers used background images in a unique manner to interact with the layout. Hopefully this collection of unique and outstanding website design serves as a fresh dose of inspiration for you in your future projects. Enjoy!
Below, we present an excellent collection of amazing website designs with unique and creative layouts showcasing high visual appeal in a truly distinctive manner. Here are some examples that we have found so far.
Logo Design Studio
BootB
Lucas Hirata
Rabotilnica
Alexarts
AgencyNet Interactive
Caramel Ink
Web Designer Depot
Paulaner
Dragon Interactive
Web Designer Wall
MWP-online
Apple
Michael Heinsen
Alex Buga's Livingroom
Immersive Garden
Indofolio
Peter Clarke
Eutem
Gazelle Touch
Visual Box
Rolex
Levi Strauss & Co
Lavistanz
The Village restaurant
Mc Donald's
Whats up cupcake
Level 2 Design
Sensi Soft
The Literary Bohemian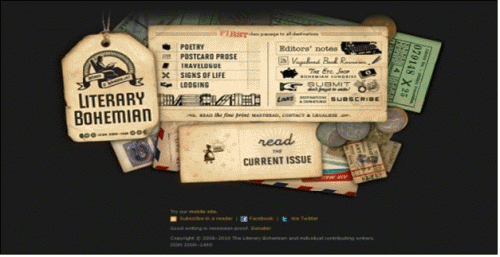 Williams Heilmann has been associated with
PSDtoWordPressExpert
for many years. He has extensive experience as a web developer and works with this company to offer the best WordPress solutions to suit the specific needs of the clients. Also, he has got a flair for writing which he consumes in writing the informational blogs for submission on different websites.