It make you learn about responsive web design also called as responsive website design, mobile website design, responsive website template. Also, it comprises showcase of responsive web design examples and responsive website template that help you a lot for creating a responsive website design or mobile web design.
However, the best method to achieve a responsive web design is conversion of PSD to Responsive Web Design. Before I proceed further to say why we feel need of a responsive web design, let me add something about the responsive web design what the actually is this. Responsive Web design is concept of creating a design of website in such a way that the layout of design automatically get altered with screen resolution of user's computer. This layout of this concept offer an enhanced 4 column layout with 1292 pixels width on a 1025 pixel width screen which can be simplifies in two columns. Also, it is perfectly suitable with all smartphone and computer tablet screen. Thus, the technique of designing such kind of website is termed as 'responsive web design'.
In recent, we are living in the era of responsive web design which is compatible with both PC & laptop users and the smartphone & tablet users. Therefore, there are two recommended option of either to create asunder websites dedicated to smartphones and table having separate URLs or employing such kind of devices that can easily designate the target devices as well as redirect the visitors to the specific website. But this recommendation is supposed to meet two unique hindrances.
The implemented script for device identification can meet obstacles in the direction of designating the mobile device as on each and every other day in large quantity are hitting the market.
Developing as well as cultivating huge numbers of specific sites for distinct mobile devices such as smartphones, tablet, iPad etc. which may consume tons of time and supposed to be more expensive than normal.
In the direction of fragmentation of web device Responsive design is supposed to be a perfect solution. The significant aim of this is to develop a chain of scalable design which is dedicated towards some specific categories of devices by employing flexible grids and scaling images. Various web browsers provide data at highest level of pixel width as well as support a CSS element called as 'media query'. However, this value is very helpful to define about target devices concerned with the maximum size of screen width which is supposed to be the approx size of devices' screen size.
Therefore, rather than of creating distinct site incorporating distinct contents with creative elements or asunder interfaces, it will be perfect step towards creating a responsive website which is capable to scale and adjust the layers, which sits in the purpose of presentation in order to offer pleasant and comfortable feel withing the available screen space.
As, many among us assume to opt responsive design for every upcoming website designing project in future. But, it seems to be something confounded for every projects due to various factors such as time, budget, target audience and technical expertise. But, you are supposed to confer once while intending for web designing.
Media Query
"Media Query" is considered as a value which used to mark the switching of any novice kind of device. Primarily fluid designs are created to adapt within the preset limit of the media query. However, these limits will be equated to distinct kinds of devices such as desktop, laptop, smartphone and tablet.
When the threshold of this breaking point go across, an another CSS code sets will be activated towards creating the webpage through the co-operation of perfect fluid layout, navigation design, text format and images targeting towards these devices. As this concept of responsive web design is still innovative to the new establishment, so there is no universal set of breakpoints.
Even some myth regarding responsive design exist here and is that it is only created for mobile web browser. But actually it is all about website designing for specific size of screen. However, both web designers and developers are required to transform the perception of web designing. In order to render a responsive site more perfect, the designers must get the concept about how the website will appear on distinct width while designing the responsive website. They are also required to analyze the way of navigation how they should be defined. However, when a responsive design turns to be successful then there will be more probability to develop amazing websites compatible with all devices in wide extent. Afshin Nasseri , PSDtoWordPressExpert & CSSChopper are the best examples to get better idea of it.
Responsive Web Design and CMS
Responsive design has been emerged as an innovative concept through out the planet. But still when we come to its compatibility with distinct content management system and platform it is found to be uncertain. Majority of issues and discussions regarding responsive web design appears from front end development point of view. However, In account of CMS with strong back end huge quantity of website are being created. There are limited content management system which offer enhance command over the presentation layers in contrast to others.
Therefore, the efforts to be employed including expense towards migrating to a responsive design may vary. The establishment who incorporates strong technical expertise are required to analyze the way how they can align appropriately with the plan of responsive design plan and in the mean time should designate the updates as well as other modification you may required to happen.
However, before we reach at the end point of this post, I have compiled some best example of responsive website design for your better comprehending. Therefore you are required to go with this useful showcase as well as opt to implement in future to your upcoming project of creating a responsive web design.
Andersson-Wise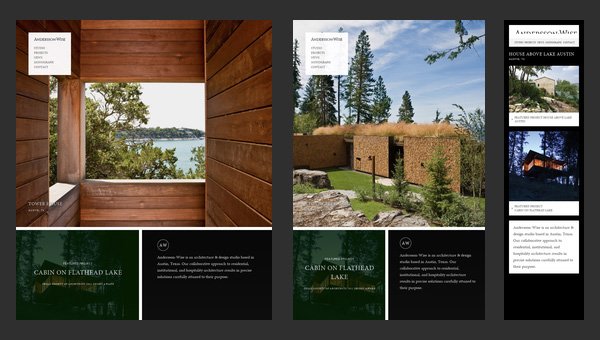 Ben handzo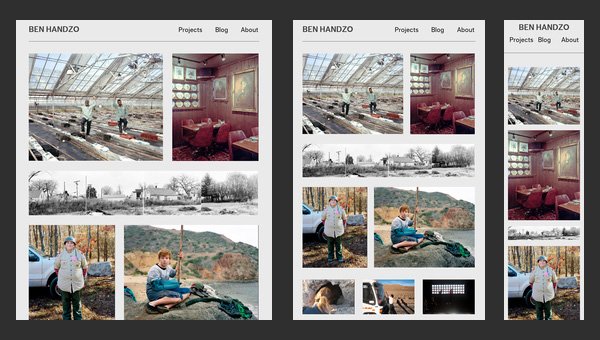 CSSCHOPPER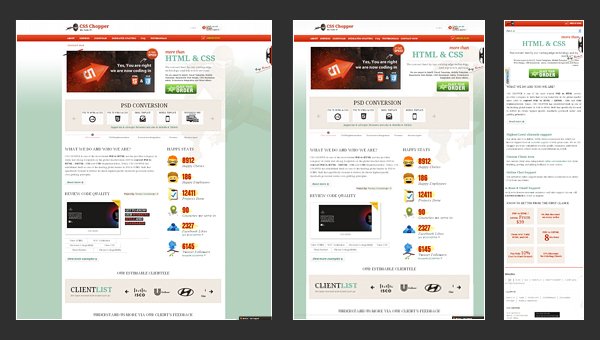 The Boston Globe
FoodSense
Glitch
Sweet Hat Club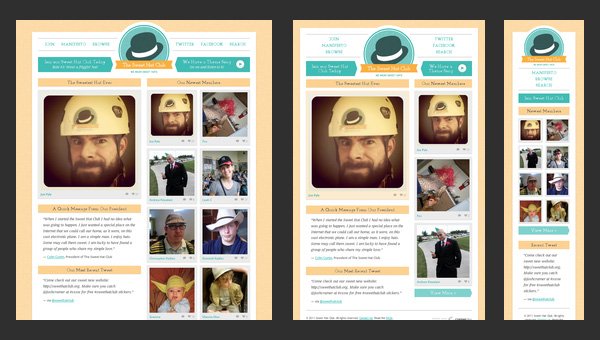 Naomi Atkinson
Simon Collison
Sleepstreet
Sparkbox
Splendid
Staffanstorp
Think Vitamin
Perhaps, this post Responsive Web Design: A Showcase of Responsive Website Template will be highly valuable and worthy for all those who are intending to adopt the ways of creating responsive web design. This post has not only educate you about basic and significance of creating responsive web design but also the incorporated showcase of responsive web design make you ease and comfortable as well as inspires you to create such kind of attractive and engaging responsive website for your upcoming project.
Rinniee Ginsburg is a email template developer and writer at
EmailChopper
. Her technical competency has helped the professionals explore the new techniques in practicing the innovative email development. She has written various articles that accentuate the importance of PSD to Email conversion, smart procedure for responsive email template development & many more. All her writeups have become a source for many professionals and business players to grab the valuable information.