Web design is becoming one of the largest fields of design. This is due to the importance that the internet has gained in our daily lives. That is why, companies worry about having an online presence every time. Online presence is not only achieved through websites - they are just a starting point. Businesses also make use of mobile applications.
Are you interested to learn programming languages? Then intellipaat's programming courses are for you.
Intellipaat is an elearning platform who provides online training on all programming languages like Java, R, php and python course.
If you are a designer, it is important that you know the basics about programming. Learning to program now is within everyone's reach due in part to the Internet. You can use physical and digital books that can help you in the process.
In this article, we explore the reasons why it is important for the designers to have a basic knowledge (at least) about programming languages.
Analyze the possibilities of each project according to web technology
Even if you only decide to learn the basics about programming, this knowledge will help you understand how web technology works, which can be very revealing for you as a professional. It will allow you to understand the limitations of technology as well as its possibilities.
Web technology evolves and changes, adapting to other new technologies that arise. Actions that were not possible before can now be done easily and often without affecting fundamental aspects of the website such as response time and the user experience.
You will be able to perform important operations with your website if you know about programming, even if you consider that your knowledge is quite basic. You know the limitations of web technology and based on these limitations (as well as the possibilities), you can face a web project with a sharper mind and with greater possible scenarios due to the new knowledge acquired.
Communicate better with your fellow programmers
As a designer, it is likely that in certain projects, you have to deal with programmers and developers. Whether you have allied with other people with different skills for a joint project or you work with them for other freelance projects, you will have to work as a team with developers at some point. Working as a team can boost your ideas when developing great projects.
If you learn the basics of programming, you will be more prepared to talk and exchange ideas with them. You will know the terms and even some "technical" words of the web development. You understand what they are talking about and you can contribute ideas and understand theirs better because you understand and have the basic idea of what they are referring to. Thus, conversations and exchange of ideas between developer and designer are made more smoothly and quickly. As you can imagine, this will speed up the process greatly.
Unleash all your creativity
Creativity is an important aspect of every designer. As a professional, you already have a creative process that helps you get the most out of your ideas. Not every project will be simple. When you have a project in your hands that is new in all aspects, you often do not know how to start and the research phase will be longer than normal. However, you already know how your mind works and have techniques to keep you creative.
When learning about programming, you will have additional knowledge that allows you to put your ideas into practice. Instead of creating a template in Photoshop format, you will have the knowledge necessary to bring that page to life. In this way, it can be said that your creativity "takes you a step further", ceases to be a concept and comes to life in all senses. The feeling of triumph that will invade you when you manage to develop a project of such magnitude on your own will be gratifying.
Here are few tips on how to develop creativity:
The most creative people and those who always have innovative ideas are often also the most curious people. They look at the events and elements that surround them from different perspectives and forget about the preconceived. So, strive to develop your curiosity and question everything. Equally, it is important to talk with other people about their views.
Make notes whenever you can
Write down all your ideas: from phrases to quick sketches. These notes will be of help the next time you work on a personal project.
Remember that innovation is associated with creativity. And, creativity is how you associate different facts and ideas. No matter how absurd an idea may seem, do not be afraid to point it out. Let your imagination run free and unattached.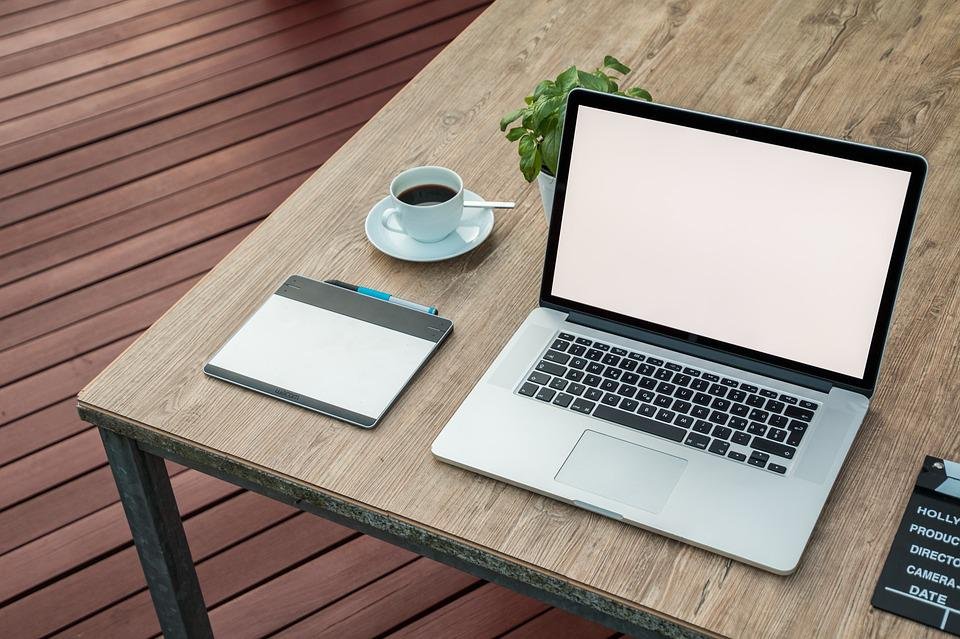 Not trying new things can limit your thought process and even your perception. In order to think differently, you must venture outside your comfort zone and live new experiences. Many of the greatest innovators are people who have learned from various fields and use that knowledge to create something extraordinary.
To look for new experiences, it is not necessary to go to an exotic place. You just have to try new things: maybe listen to a new kind of music or try food from other countries. Taking a new hobby or learning something new can also be helpful.
Pay attention to your surroundings
Many elements, people or events that happen around us could serve as a trigger for an idea. It is therefore important to pay attention to what happens around you. It is a way of training our mind to increase concentration.
Do not be afraid to make mistakes
Fears paralyze us and prevent us from exploiting our full potential. Making mistakes is an inevitable part of life and as a designer, we should be more willing to take risks and not afraid of making mistakes.
Offer "value" to your customers
If you decide to learn about programming, you can include it in your curriculum vitae. The fact that you know both design and development will be a very desirable feature because clients will no longer look for a developer and without a doubt, the process is streamlined since the entire project depends on just one person.
Also, by adding this knowledge to your resume, you can charge more than other designers who only have design knowledge. The value of your work in the market rises and this is definitely an opportunity that you can take advantage of.
Author Bio:
Melissa Crooks is Content Writer who writes for Hyperlink InfoSystem, one of the leading app development companies in New York, USA & India that holds the best team of skilled and expert app developers. She is a versatile tech writer and loves exploring the latest technology trends, entrepreneur and startup column.
These posts are a handout from our Guest Author who works with us occasionally and provide their opinions for our regular visitors on Web-Development & Designing, SEO, CSS, Coding etc. As their details can be marked with their concerning post even we would like to add that out Guest Authors are expert and master of their own sector. If you also desire to be our Guest Author Contact Us at
submit@webgranth.com