Professional Business Card designs Showcase
Competitions are tightening up. One should always keep business cards because you never know when and where you get great business opportunities in a professional context. One can make new contacts by sharing business cards during formal introductions as a convenience. Business Cards are the most powerful and handiest marketing tool used to promote you on other people by simple exchange information. A business card speaks out loud for a brand among the public.
Business Card is a small card that bears printed or engraved information of a person's name, contact details and business affiliation. Normally, every business card includes important information related to person's name, company name, address, telephone number, email address and even logo of a company. Good business cards always motivate customers to remember your business information. Despite their small size, these cards work as a professional identity plays major role in establishing long lasting impression and leaving a memorable mark on your clients mind. The foremost advantage of business cards is that they are highly portable, affordable and versatile.
In the modern design era, some creative people are using different approaches and tricks to give an additional creativity and uniqueness to most common business card design to make it more memorable and effective. Unfortunately, most of the designers used to exhibit their creativity with no creative marketing while designing professional business cards. Like any self-promotion tool, the process of designing a business card demands a solid brainstorming, creative ideas, design skills, careful implementation and lots of inspiration to design a unique and original concept.
There's multitudes of promotional companies out there available in the market that are ready to help you in creating a professional and unique business card design. You can even order them online at the lowest prices but remember you may have to compromise with quality standards. The reason is simple – you can never get best quality at cheap rates. Apart from that, one can even take aid of virtual assistance of experienced designer for creating a custom business card.
Showcasing Best Collection of Creative Business Card Design
Here's a showcase of Most Beautiful and Creative Business Cards Designs that will surely inspire you with great ideas to create your own professional and cool business card. In today's post on Professional Business Card Design Showcase, we bring to you a beautiful collection of really cool business cards that everybody keeps talking about. Take this post on professional business Card design showcase as a fresh dose of an inspiration.
There is variety of techniques out available when it comes to create a business card design as a promotional material. In this collection of professional business card design, we will largely focus on die-cut, round die-cut, letterpress work, unusual round shapes, rectangular shape, standard dimensions, spot UV, matte finishing, unorthodox materials and many more help in adding striking visual design effect. Be motivated.
SHEET SEAT
ZAGUBICA BUSINESS CARD
ALPIS
CARIBOU
GABRIEL VON DOSCHT
COLORBURNED
HIDDEN CREATIVE
MITCH
PIXEL CULTURE
PIANO REPAIR
PREMIUM CARDS NET
YUICHIROCK
FAMEPIX
PHILIP LESTER
JAMES WHITE
TAG
POSITIVE MONEY SOLUTIONS
WIRED TREE
CARDOBSERVER
FUELHAUS
MOB
PHILOSOPHY COMMUNICATIONS
POPUPOLOGY
FIVERR
FEELME CREW
TAM CARGO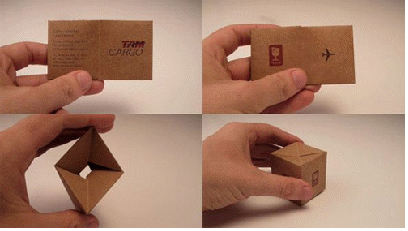 SANDRA BOIS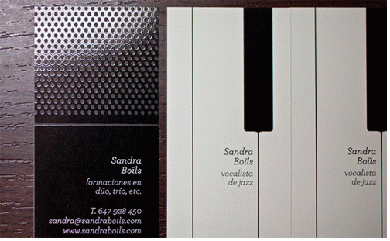 COCO
ALTEROY
AMUNDSON FILMS
DYALECT
KINETIC LENS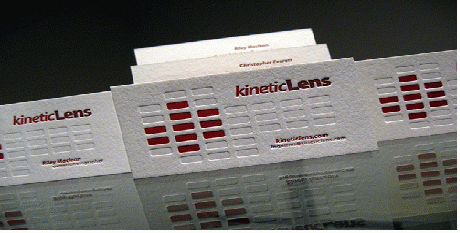 GARIBALDI PHOTO
ONE IN ZERO
SPACE150
CRANCKY PRESSMAN
JOHN HENRY
CAFE JAVA
MARSTYLE
ACOWBOYS DREAM
NATION BUILDER
LOGIK
BLUEBIRD DESIGN
NGAP
STRUCK
LOGEEN
AUSTIN WALSH PHOTOGRAPHY
BIG LOVE
ACCENTUATE
KOJI SUEYOSHI
ORDEREDLIST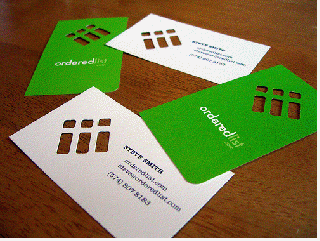 Further Resource

Business Card
http://www.flickr.com/photos/dailypoetics/sets/72057594104389710/
Business Card Design Starter Kit: Showcase, Tutorials, Template
http://www.smashingmagazine.com/2010/08/09/business-card-design-starter-kit-showcase-tutorials-templates/

Steven Bowen is an ardent team member of
No-refresh - Web to Print Design Tool Provider Company
bestowed with professionalism in to develop fully-functional solutions. Having adroitness in this arena, he has served an array of blogs that are basically based on the technology advancement & improve the end users' information level.