Potential Flash-Killing Demo: Replacement of Flash with HTML5
We know well that HTML 5 is the new version of HTML. But unlike its previous version, HTML5 is not only the mark-up language but is whole web technology stack i.e. HTML 5 + CSS + JavaScript. Due to this, HTML5 is going to be the final technology that essentially kills and replaces the use of Flash on the web. No doubt, Flash has been the web animation solution since 1996, but now it has been coming under increasing pressure to be replaced by HTML5.
HTML5 comes with numerous features such as widespread browser support, canvas element and so on and so forth; most of the webmasters prefer to use HTML5 in place of Flash technology for their web project. In this post we are going to showcase live demos of magical things that HTML5 can achieve with other language like JavaScript.
Due the increasing importance of HTML5, rumors has been spread all over that HTML5 would very soon take over Adobe Flash. Although this is a very wide topic of discussion, but here you might be thinking that what are those facts or elements that make HTML5 so powerful. You might be wandering how it can be proved that it is quite powerful that a giant company like Apple is even considering using it instead of Flash. That is why we have dedicated this post for you explaining all the necessary details along with several mind blowing HTML powered demos which will make you realize the real power of HTML5. We are presenting several potential flash killing demos categorizing under several headings such as animation, 3D effect, web application, data representation, gaming application and much more. So, let's check out these live demos and get ready to be inspired.
Animation
We all know well that Flash is known name for animating object. Most websites uses Flash technology to provide animation effect on their website. But now, the appearance of HTML5 seems replacing Flash technology in the field of animation. The HTML5′s canvas element is the deciding factor for HTML5 to replace certain Flash animation. HTML5 allows building dynamic, scriptable rendering of 2D shapes and bitmap images with JavaScript.
Bubbles
Bubble is a great animation website powered by HTML5 which works in Firefox, Safari, Chrome, iPhone, and IE9 browsers. This page uses HTML5+Javascript without requiring any plug-ins such as Flash and allows you to have fun by creating endless floating bubbles with different color.

CoolClock
CoolClock is a nice, customizable analog clock built by HTML5 and JavaScript. Since it requires canvas support, hence it works best in Firefox, Safari or Chrome. It can also work in IE via the use of Explorer Canvas but the problem is that in IE it refreshes slowly.

JS Fireworks
JS Fireworks is another animation based website powered by HTML5 and Javascript which lets you to enjoy the fireworks moment with your preferred gravity and speed.

Kaleidoscope
Kaleidoscope is very beautiful and futuristic HTML5 powered website and is a simple demonstration of a nebula effect using the HTML5 Canvas element. On this site the effect is created by layering three images, derived from a larger single bitmap source, that fade in and out while increasing in scale. Also, the non-repeating nature of the effect is created by having a larger bitmap than the view area and choosing a random texture offset.

Mesmerizer
Mesmerizer presents another sensitive and outstanding HTML5 demo that shows how nearby elements react with the mouse movement.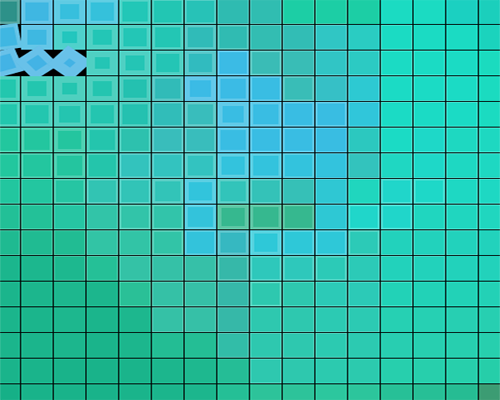 Nebula Cloud
Nebula Cloud, as the name reveals, presents cloud effect like animation. This website is effectively driven by HTML5 providing you a stunning effect.

Particle Animation
Particle Animation is an elegant HTML5 driven website which displays you the fading up effect f any character or letter.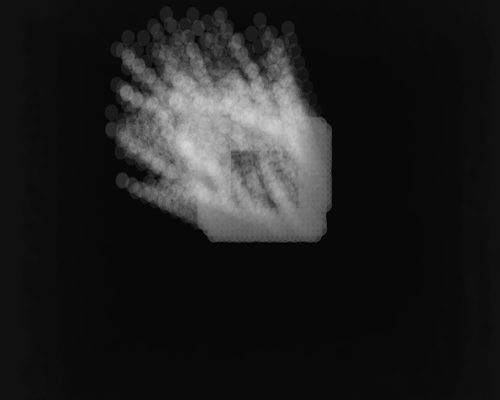 Spread
Visiting this website will provide you an amazing experience. It has made effective use of HTML5 and created a stunning effect. It allows you to get lost with this endless spread animation.

Starfield
Starfield can be presented as one of the most remarkable Flash killing demo. It displays you a very cool HTML5 star field animation that would change direction and speed based on the mouse movement.

3D Effect
As you have gone through the animation effect produced by HTML5 as discussed above, now let's go through the 3D effect produced by HTML5. As HTML5′s canvas element can produce animation effect, likewise, canvas element, DOM and JavaScript are used to create 3D effect. Let's check the below HTML5 powered Flash killing demo.
Canvas3D and Flickr
Watching the demo at this site you will have a completely new 3D experience with Flickr's photostream. It should be noted that it requires a browser with canvas support.

Cloth Simulation
It is a realistic, HTML5-based cloth simulation producing an awesome effect. You will really admire this flash killing demo.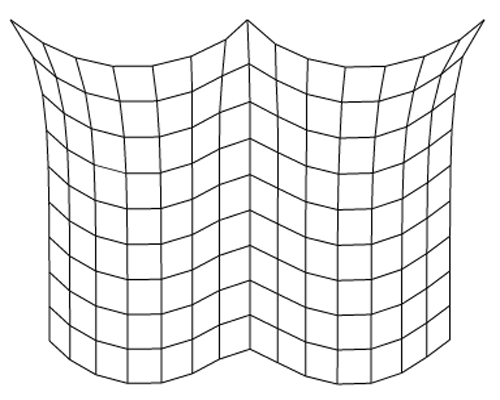 Evolving Monster
This HTML5 powered demo will showcase you the evolving monster. You will be able to observe a monster evolving into a complicated creature.

Google Giftbox
Google Giftbox is an excellent representation of giant search engine Google in a 3D box form view. You will be inspired to see that how Google search engine has been packed in the form of box.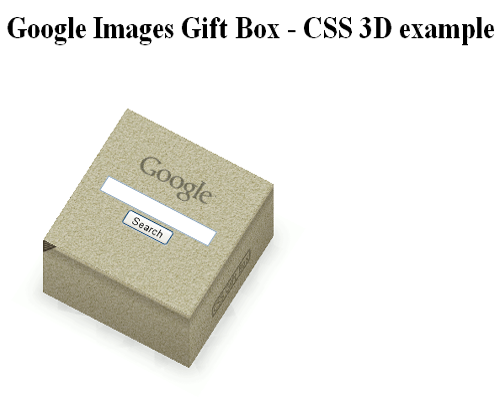 Data Presentation
Apart from this fact that HTML5′s canvas element can be used to create animation and 3D effect, it can also be implemented to present mathematical data. HTML5 is used to successfully present data in the form of graphs. "RGraph" can be taken as the perfect example of this.
RGraph
RGraph is a HTML5 Javascript charts library which provides a wide range of data presentation like bar chart, progress bar and traditional radar chart. RGraph charts are created in the web browser using new HTML5 canvas tag. Using RGraph is an easy way of speeding up your website; it produces a wide variety of chart types some of which are shown below.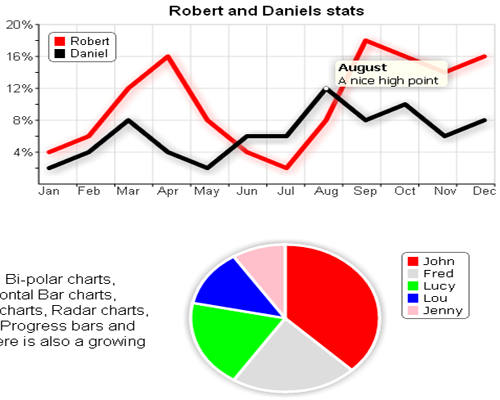 Web Application
HTML5 is so powerful that when it is combined with other language can create interactive application or game that's close to Flash application. We are presenting some of the examples below which will show you that how HTML5 standalone can create such a stunning web application without making any use of Flash technology.
CanvasMol
CanvasMol is a scientific application which is built to assist anybody to understand certain earth element's structure. It works well with Firefox, Opera, Chrome and Safari but gives its best performance in Chrome and Opera.

Gartic Sketch
Gartic Sketch is an original HTML5 application which provides canvas space and allows anybody to make some basic drawings that can be saved into different image format like JPEG or PNG.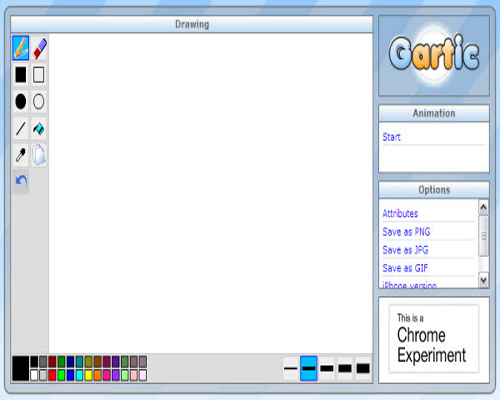 PhysicSketch
PhysicSketch is another HTML5 driven web application which allows you to draw whatever you like and see how they react with simulated gravity.

Sketchpad
Sketchpad is a powerful HTML5 drawing application that enables you to draw and edit your image in the precise manner. You will love to use this web application.

Smalltalk
Smalltalk is a web application that confirms geographical position of weather-related message acquired from Twitter, and forming them into a canvas-based 'social weather' map. It is quite trivial web application but is interesting.

Game
HTML5 is also effectively used in creation of several interesting gaming application. Some of the gaming applications are discussed below:
Chain Reaction
It is really an awesome game which is created with the use of HTML5. To play this game, and in order to achieve the goal, there is a need to chain the explosion. Each explosion give some score.

CubeOut
CubeOut is an excellent game which has been created with the help of only HTML5 without having any use of Flash technology.

Jigsaw Puzzle
This is another remarkable example of Flash killing demo which will realize you the real power of HTML5. You are allowed to click, rotate and drop puzzle pieces to solve this HTML5-based jigsaw puzzle.

Tetris
Tetris is one of the most classic games brought back to life by HTML5 which can be presented as one of the finest example of Flash killing demo. You will feel excitement to play this game.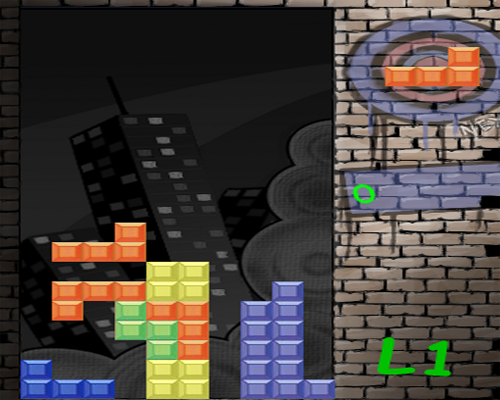 Conclusion:
From this post and above presented instances, it must have become clear to you that discussed HTML5 has pushed the web world to a new level and appeared as the replacement of Flash to serve billions of internet users. It is evolving at fast pace and changing the World Wide Web, only the concern is that how do you use this.
We would be delighted to know your opinions, so please convey us your thoughts through your valuable comments. Feel free to drop your comments in the comment section of this blog post.
Steven Bowen is an ardent team member of
No-refresh - Web to Print Design Tool Provider Company
bestowed with professionalism in to develop fully-functional solutions. Having adroitness in this arena, he has served an array of blogs that are basically based on the technology advancement & improve the end users' information level.