Online Password Management Tools: 21 Savvy Tools to Keep Your Info Safe
It's a well known fact for everyone that every transaction we perform online related to our various accounts like e-mail communication, online chats, e-banking, online shopping, social networking, and file exchange needs a password a password to precede Log-in. Remembering passwords and usernames for so many accounts can be a great problem.
Using same password for all the accounts can be a matter of great insecurity as there are lots of scammers that can steal your password very easily and track all your secret information. To avert such kind of problems we are available with some online password management tools. These tools are really helpful in storing usernames and passwords of your various accounts confidentially.
Most of the times we end up using one or two similar passwords for our various log-in IDs and sometimes when we create different passwords we really find it hard to remember them all. As a consequence we lose one of our important accounts and end up keeping common passwords again. In order to avoid such problems it is advisable to make use of password management tool.
Finding a out great online password management tool is a crucial matter with so many application available one may fail to find out the best online password management tool to keep a encrypted track of all your log-in details of various accounts. In order to make you work through various computers and web browsers we are availing you a list of beneficial password management tools through which everyone can save you confidential information successfully. Let's a have discussion over all these online password management tools to manage various accounts safely without any fear of theft of your details.
Below we are presenting a list of 21 savvy Online Password Management Tools:
Password Manager XP
Password Manager XP is an amazing password managing tool that avails a database-type protection program to secure the password. With the help of this tool one can successful create one and more than one databases for restoration of all confidential information.

KeePass
Keepass is a useful tool available as free source application works for both mobile devices and computer systems. This tool includes a password generator tool and safe notes along with importing and exporting a password list in ample formats of files. One can successfully get a hard copy of your passwords to secure offline backup.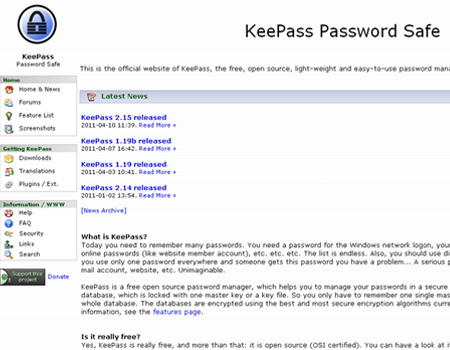 Efficient Password Manager
Efficient Password Manager is another great password manager tool available for free to powerfully secure your password at single place by managing and organizing the software program.

KeyWallet
Another wonderful password management tool is KeyWallet which is extremely useful and opportune utility software can be placed at your desktop in order to manage your all passwords at a secure location.

RoboForm
RoboForm is among some of the top password manager tools that saves all the passwords information and login details of various accounts and automatically let you log-in whenever you visit this site.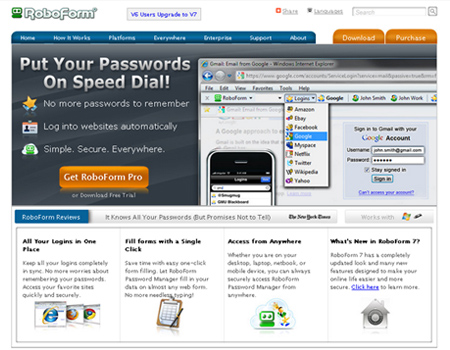 TraySafe
TraySafe is considered as the safest password managing tool. This is a tool that permits you to manage passwords for all kind small and big firms.

Sticky Password
In the league of various online passwords managing tools Sticky Password is an open source manager which is also a secure form filling tool that helps you to enter your log- in details in a safe manner.

TK8 Safe
TK8 Safe is a kind of online password managing tool that safely carries all the information of various entries and file folders.

LastPass
Another tool to secure online passwords is LastPass. This is completely free to use online password managing tool that can also be utilized as safe password filler. It has an automatic feature to fill in the login details of all the forms with just one click.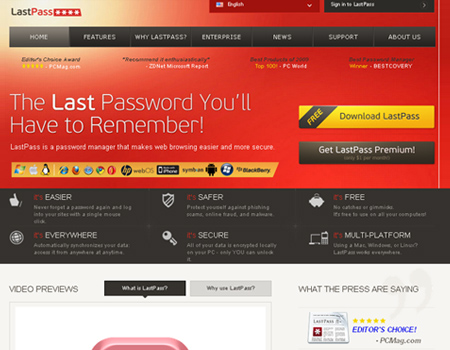 MyPadlock Password Manager
MyPadlock Password Manager is a completely free to use online password management tool that keeps all of your passwords safe and secure in a simple safe way at a suitable location.

PassPack
Another help tool to manage online passwords is PassPack which is also free software tool. This is a great tool that helps you to store and manage all your passwords, log-in details, codes, important links, and notes in a safe manner.

Handy Password Manager
Handy Password Manager is another very easy-to-utilise safe online password management tool that saves your password with a multi-user database for passwords. This is a tool that comes with features of form filler and bookmarking manage

Aurora Password Manager
Aurora Password Manager is a handy piece of software for storing Web site and e-mail access passwords, credit card numbers, and other sensitive data.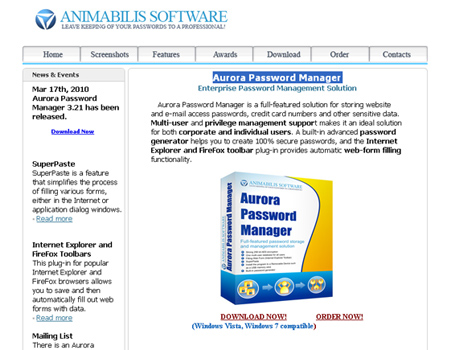 AnyPassword
AnyPassword is an online password management tool which can be easily utilized for free to store all your important passwords, IDs and several related kind of info at safe and secure location.

Clipperz
Clipperz is another free to use online password managing tool that successfully manages various passwords and similar important data in web based database that can be accessed through your PC.

Password Keyper
Password Keyper is another helpfully amazing online password managing tool that carries the data of your hard drive using secure encrypted tool based upon your computer system and devices.

Password Agent
Password Agent is a helpful online password management tool that helps you store all kind of sensitive data in a very safe manner with easily navigated data base.

1Password
1Password is another useful password managing tool that secures information for operating systems and various mobile devices. It basically carries the important information and logs of the site perfectly with a single click application.

Sxipper
Sxipper, is actually an add-on for Firefox that helps to manage the password of various login IDs and also auto fills the forms. This is a simplifying tool that provides a great experience to the people on web. It has a quality to store all personal information of a person confidentially.

Billeo Offer Assistant
Billeo Offer Assistant is a wonderful online password managing tool that also works as browser extension that also features as encrypted password managing tool.

The area of interest of Jennifer Adam is to cater technologically advanced and powerful tool which works remarkably with multiple browsers and devices. Being a talented professional of
inkyROBO
, she is capable of implementing the innovative ideas and also loves to write inspiration blogs.