Most Valuable Tools to Optimize Website Appearance on the Web
Website optimization is a broad term that describes the procedures which are used to optimize a website to rank well in search engines. It includes the entire processes such as adding relevant keyword and phrases on the website, editing Meta tags, image tags, and optimizing other components of a website.
These entire processes are done in order to ensure that the website is accessible to a search engine and must be indexed by search engines on the top page with top rankings. In other terms, website optimization can also be described as the procedures to optimize the speed at which your website loads in a Web browser. This type of optimization generally involves editing the website to optimize scripts, HTML or CSS code for faster loading etc.
If we look few years backward, we find that optimizing web pages for different browser types and versions was really a painful attempt. It was really tiresome just because the tricks that worked well in one browser did not work in another one. But, with the passes of time, the browsers and the standards on what they rely on have now retained maturity making it easier to provide a consistent look and feel to most users while browsing to a an individual site. But, it doesn't mean that website optimization has become the sip of tea; still, cross-browser compatibility optimization seems as one of the most complex tasks when it comes to web-development.
Although, no browsers are error free and especially when we talk of older browsers which had made the life of web developers a little bit harder, but even then web standards are the element which promises of consistency to some extent. However, it is not possible to make the web pages look the same in all browsers but still it can be assured that most of the visitors visiting a website can access the site, navigate it, and find the things in the way they are looking for. There is a need to good start the website optimization with relevant knowledge and overall understanding of the global browser usage trends. In this post we are serving the same purpose. It should be noted that it is very much essential to test web pages compatibility with web browser.
We are presenting this post with motive to share important tools with you which can prove highly beneficial for optimizing your website or blogs appearance on the web making it easily accessible for most of the users visiting over the web. Check out the tools as described below:
Browser Tests: Online-Services & Tools
BrowserShots (free)
BrowserShots is a free open source service available for almost all browsers including Firefox, Opera, IE and Safari, Dillo, Epiphany, Flock, Galeon, Konqueror, Seamonkey etc. and that allows you to make screenshots of any web page available on the Internet. It is compatible to work with Operating System such as Linux, Windows, Mac OS and BSD.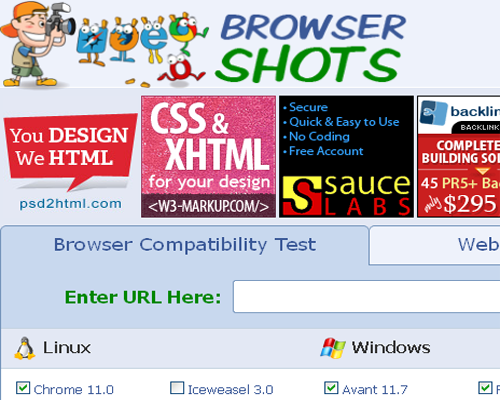 IE Web Renderer (free)
IE Net Renderer is a free browser testing tool which allows you to check how a website is rendered by Internet Explorer 8 RC1, 7, 6 or 5.5. The Mixed- and Difference-Views instantly display the differences in site presentation, i.e. in browser IE6 vs. IE7 overlaying both screenshots upon each other. This is its one of the remarkable features which is needed to optimize website appearance.

BrowserCam
BrowserCam is one of the most feature rich screen capture services available which offer an extensive browser remote control service giving access to check JavaScript, DHTML, forms and other dynamic functionality on any platform. It can be used for testing on around 90+ browsers on different platforms such as Linux, Win, and Mac etc. It is available for number of browsers in number of versions for number of platforms. It is available under several pricing plans varying from 20$ to 1000$ per month and offers everything what is needed for you.

Crossbrowsertesting (free/commercial)
CrossBrowserTesting is really a remarkable tool used for testing cross browser compatibility of a website across different browsers and operating system. It is a commercial service where users buy credits giving 5 min usage each and letting you to log on to a remote session and take control of an operating system with a range of Browsers installed. Besides these, it also gives you the option to test your AJAX and JavaScript as well as the layout.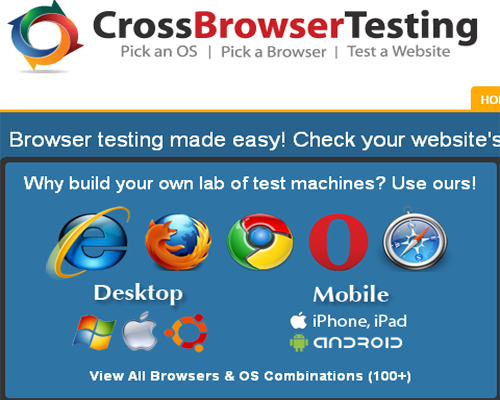 Litmus
Litmus is an amazing tool which provides testing on all major browsers producing bug reports at the same time in order to assist you to identify and correct any errors. It also lets you to produce a compatibility report to share with clients once the testing gets completed. Besides website testing, one of the advantages of Litmus is that it also offers testing of HTML emails in all major email clients. And not only that it also runs your messages through spam filters and identifies any problems so that you can get more of your messages read.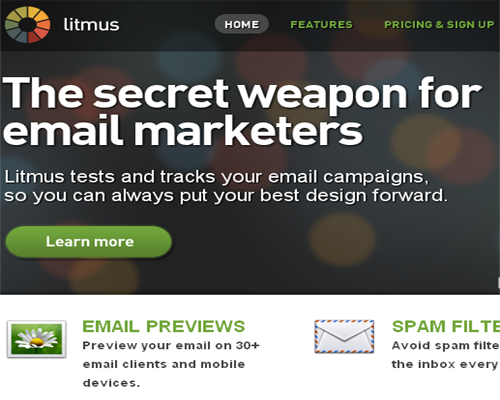 Web Page Backward Compatibility Viewer (free)
Web Page Backward Compatibility Viewer is a free browser testing tool from Delorie Software which lets you to see how your Web pages measure up with this helpful online tool.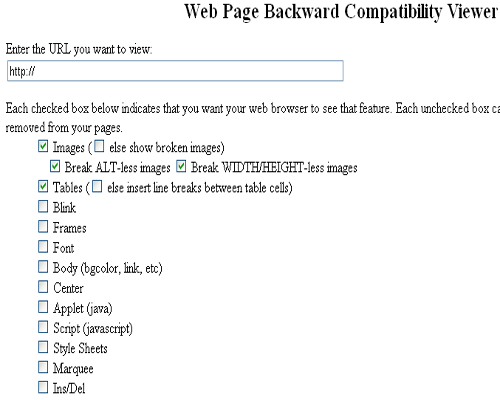 IE Tester (free)
IE Tester from DebugBar is a web browser which is available free and that allows you to have the rendering and JavaScript engines of browsers like IE8 RC1, IE7 IE 6 and IE5.5 on operating system like Vista and XP. This tool also renders for the installed IE in the same process.

W3C Link Checker (free)
W3C Link checker, as the name signifies, it is used for checking the validity of all links on the web page. In other words we can say that it is a quite handy tool for checking if all links on your web pages are valid.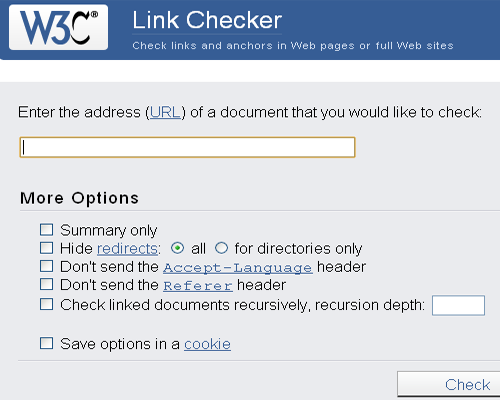 AnyBrowser.com (free)
AnyBrowser.com is really one of the fantastic resources which you can apply for checking your Web site against a variety of browsers and versions and also for browser information.


Browser Archive
This is an ultimate tool which with more than 100 browsers incredibly links to your site by checking the cross browser compatibility. It can be tested in many browsers such as Netscape, Internet Explorer, Opera and iCab etc.

As the most experienced developer of
CSSChopper - PSD to HTML Conversion Company
, David Meyer firmly believes in building the new ways that lead the people towards success. He focuses on an ideal approach and tries to deliver the perfect services close to the defined needs.