Most Useful jQuery ebook for Web Developers
jQuery is basically a free, open source software and cross-browser JavaScript library which has been designed to simplify the HTML scripting. It has got several features such as, DOM traversal and modification which support CSS 1-3, CSS Manipulation, Ajax, Cross-Browser Support, Events, Effects and Animations, Extensibility through plug-ins and etc.
Its not a matter of stating that jQuery is a coding language which is very identical with JavaScript and it works accordingly. This user-friendly JavaScript library is very affable to access and integrated features allows you to work in very handy manner, exponentially and more efficient way like never before.
jQuery's drag and drop elements, drop down menus, animations and form validation has been concord as its best effect overall. Now, you don't have to bother about animation, as its can be simply achieved by jQuery and hence give up the necessity of Flash. jQuery is integrated with other coding language too and that is the most noticeable thing, simply you have to put a little efforts towards downloading the jQuery package and install library scripts.
With this hectic routine schedule of life, it is almost very rock like to sit relax and read. However, I have congregated some hand-picked Most Useful jQuery ebook for Web Developer to share with our readers that will be not available all time even on the move but definitely minimize the burden of your wallet too. These electronic version of jQuery e-books are very hassle-free, convenient and easy to access and thus to study. Moreover it enables you for search any topic or issue very exponentially saving a lot of precious time that might be invested in turning pages of book as well as provide quick reference.
So, check out the valuable jQuery e-books incorporated in this post Most Useful jQuery ebook for Web Developer which has been presented here just only for you.
Learning jQuery

This Learning jQuery ebook is very useful and worthy for those web designers who are very eager to build interactive components for their designs as well as the web-developers who desire to equipped their web application with the best user interface.
jQuery & ASP.Net

This jQuery & ASP.Net is assumes as the first ebook which make you guide that in context of jQuery how to sort out common programming challenges even for not-so-common client-side during accessing the ASP.NET Controls.
jQuery Cookbook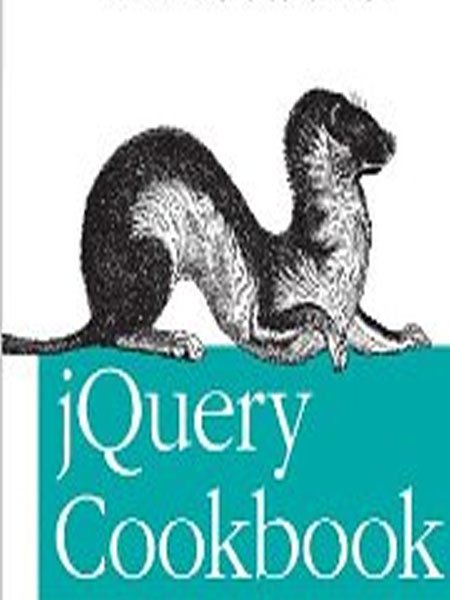 This jQuery ebook is very worthy and significant which make you educate about practices and patterns of jQuery used by 19 leading web developers for everything just like from developing their website incorporated with simple components to development of high-performance, complex and user interface websites and applications.
jQuery for Dummies

This jQuery for Dummies is highly worthy especially for freshers who have no previous experience of programming, as it used to make you start from the alphabets of jQuery.
jQuery in Action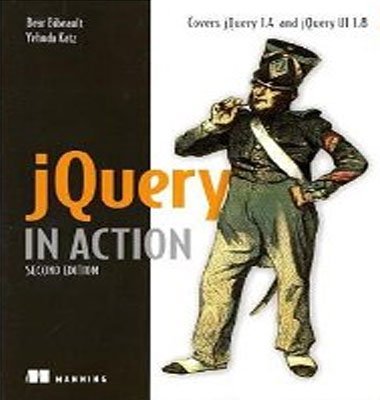 This ebook is one amongst the best and worthy ebook for jQuery users. It has been concord as a perfect problem solution approach or simply expert's voice in Web Development.
jQuery: Novice to Ninja

This ebook serves as very essential tools towards rendering a webpage live. As, it is a question-and-answer series on jQuery that designate most of the challenging issues of Javascript and provide a ready-to-go solutions which is very simple, easy and affable to implement.
jQuery Pocket Reference

This is very useful and worthy ebook series of jQuery. It is quiet significant for those who are literally serious of practicing jQuery to their applications of non-trivial. Most of the developers of video games like Exolon and Cybernoid opined that jQuery is the 'Read less, Learn More' JavaScript library.
jQuery Recipes

jQuery Recipes is a very impressive ebook which deals with problems and solutions. Hence, is a quite handy tool of developers for troubleshooting while practicing jQuery.
Beginning JavaScript and CSS Development with jQuery
This is a very user-friendly and affable jQuery ebook which make you educate about quickly starting with jQuery through code syntax highlighting system and accessing the JavaScript jQuery framework. Moreover, you will learn about many basic and interesting concepts such as testing code, handle the array, installation, show & hide slide as well as fade elements in context of smooth animations and transitions.
Hopefully, this post Most Useful jQuery ebook for Web Developer might be very useful and worthy in context of building a website in more easy, quick and efficient way. You can browse these e-books all time whenever you desire need of it with hassle-free and convenient way. Moreover, it give up the worst feeling of sticking with books transforming in more pleasant study.
Most Useful jQuery ebook for Web Developer
Tom Hardy is an experienced professional working at
Sparx IT Solutions - Big Data Analytics Company
. He is engaged in providing the well-researched business solutions to various companies. The solutions are offered after analyzing the related business data with the help of big data techniques. Also, he has knack for writing and posts his blogs on reputed websites.