Most Useful CSS3 Text Effects for Web Designers
Many web-designers and web-developers put lot of efforts and strives hard for designing stunning web pages in account of right choice of colors, backgrounds, icons, navigation etc. in order to convey an alluring and captivating look. Also, transforming website browsing more exciting, accessible and interesting as well as offering favorable atmosphere and adequate color tone for visitors and clients is highly obligatory. However, text effects is too crucial in order to engage the visitors as text is the primary element which establish communication with them. Therefore, to bestow a captivating look to text become necessary here and thus need of text effects falls.
Most of the web-designers put Photoshop on priority for creating beautiful text as well as implementing captivating text effects. But now CSS3 is also cantering in the same race that is an excellent style sheet language and bears potential to bestow a better website design as well as browsing experience. Let me make you introduce CSS in brief. It is abbreviated form of Cascading Style Sheets which is quiet worthy and most essential towards enhancement of contents accessibility. Moreover, it offers plush flexibility and control over several web elements including fonts, texts and colors as well as give up the necessity of Javascript codes and flash elements.
CSS3 now boast on amazing text effects which will definitely provide an impressive and stylish look to to your website. Therefore, I have congregated some awesome text effects tutorial for CSS3 and presenting through this post Most Useful CSS3 Text Effects for Web Designers. So, go ahead and used to embellish your website in account of these text effects.
Creating Cool Anaglyphic Text Effect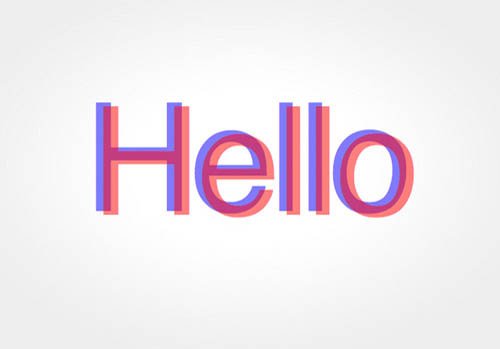 This is an awesome CSS3 text effect inspired from 3D images and created by offsetting two of the green, blue and red channels.

CSS3 background-Clip & @ Font-Face
This CSS3 text is literally very nice and bestowing a captivating look. No doubt implementing this text effect will enrich your website look.

Flashlight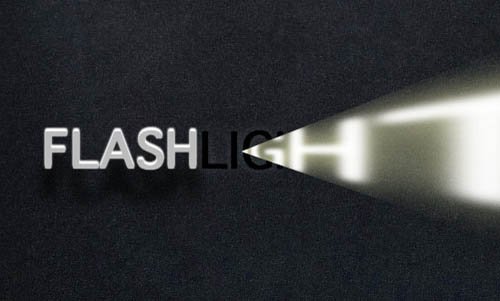 Flashlight text effect will definitely attract you as well as your visitors at first sight. This text is effect is just a consequence of CSS3 experiment, where the color of text is transparent and shadow is added. A rotate Y transition with low perspective has been implemented for hover effect.

Free Overlapped CSS Menu Using CSS Sprites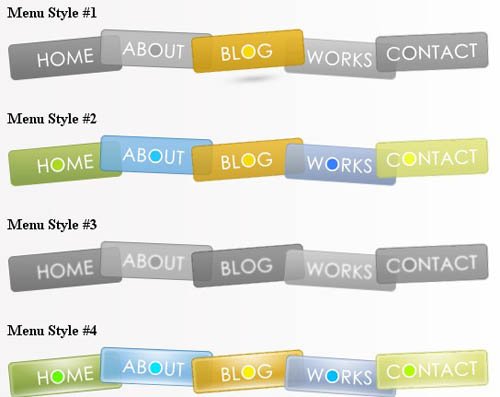 This is very nice and alluring effect of Overlapped CSS Menu which has been created in account of CSS sprites. This effects has been successfully checked on IE 7, Firefox 3.5, Opera 9.02 and Chrome 3.0.

Fun With CSS Text-Shadow
This classy type of CSS3 text effect is comes from trentwalton.com. This is simple but quite worthy for bestowing an eye-catchy and bold effect to a text in your website.

Glass Text Effect
This Glass Text Effect is literally very alluring and stunning CSS3 text effect based on refractive index. However, it is achieved by using two background images on each other. Employing this effect will definitely make your visitors more delighted.

CSS Gradient Text Effect
No doubt this CSS Gradient Text Effect will make you and your visitors more delighted as well as embellish your website a lot. It is useful to implement for headings as it is created in pure CSS format with PNG image. There is no interference of Javascript or Flash.

CSS3 Text Masking Effect
Nothing could be more delightful rather than implementing this effect in your website. This is very mysterious effect where the mouse point is resembles like a torch focus. As you move the point and thus focus the text shadow will be visible accordingly. Great marvelous text effect.

Neon Lights

This Neon Light text effect is undoubtedly inspiring and cool as well as quite worthy to enrich your entire website. It has been created using CSS3 text shadows. This text with green light shadows in front of deep black background is really very attracting.

CSS3 Poo Fly
This CSS3 Poo Fly is an elegant effect enriched with cartoon animation effect. However, it allows users to embellish their website with animation effect apart of shadows enriched text effects. Undoubtedly, it make you as well as your visitors more delighted and pleasant feel.

CSS textured text

This CSS textured text will guide you through creating such type of textured text effect. This CSS text effect is very eye-catchy and capable to arrest attention of your visitors in account of rendering a pleasant and captivating look to your website.

Tilt-Shift Effect on Text using CSS3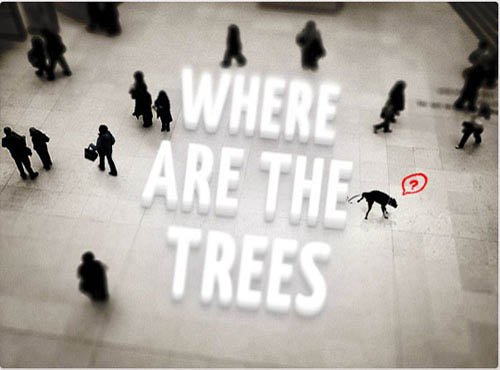 This is another most elegant text effect build by using text-shadow and tilt-shift features. It conveys an alluring look as well as make you more delighted. Implementation of this text effect will literally spice up your entire website design bestowing a pleasant feel to your visitors.

However, might be this Most Useful CSS3 Text Effects for Web Designers post will be highly valuable for you as it provide an another impressive way to employ text effects in your website. This is highly worthy especially for those who have little or almost no knowledge of CSS3. These tutorial will guide them very effectively step by step method to achieve a robust text effects and thus a robust website design to ameliorate your web presence.
Most Useful CSS3 Text Effects for Web Designers
Williams Heilmann has been associated with
PSDtoWordPressExpert
for many years. He has extensive experience as a web developer and works with this company to offer the best WordPress solutions to suit the specific needs of the clients. Also, he has got a flair for writing which he consumes in writing the informational blogs for submission on different websites.