The very first step for a successful online business is picking the right e-commerce platform in your journey as an entrepreneur. Online retailing is really a fast growing business today, and a good performing e-commerce website allows you to tap into this big earning potential.
Choosing a right platform for your business to take off perfectly could be a bit confusing given that there are many options in the fray. A fully functional and integrated e-commerce platform increases your chances of driving more sales.
Before you pick the most appropriate e-commerce platform for your business, you need to focus on some key parameters that are crucial for attracting your audiences. For example, a simplified, UX-based website has higher conversion rates; faster page loading time gives you a distinct advantage over your competitors; and faster Google mobile page speed can win you more customers.
Thus, you have to weigh in certain critical factors that help you choose the right e-commerce platform, which in turn caters to all your online business needs. If every piece of puzzle falls on its perfect place and you analyze these factors thoroughly, your e-commerce business model will be incredibly profitable.
Here are the factors for a right e-commerce platform for your online business:
Determine the most suitable hosting
To begin with, you need to figure out what kind of hosting will be best for your business needs. Hosting comes in two ways in e-commerce platforms: hosted and self-hosted. Hosted means a third party company will host your store, while self-hosted means they will provide you with software, but you have to get your own Web hosting. Hosted option is often recommended because of stability purposes, which provides you with a dedicated support.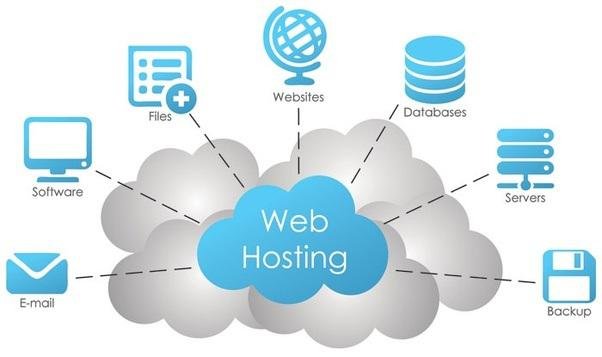 On the other hand, the self-hosted solution allows you to set up a store in your existing website, gives you a complete control over your online store, and allows you more flexibility and authority. So, if you want to increase productivity and scalability of your e-commerce website, you should consider going for better web hosting. With that you get features like automatic vertical or horizontal scaling, traffic distributer, high availability, etc. Also that saves your money as pay only for actual used resources.
Choose the platform that gives better integration options
You need a plenty of plugins, themes, templates, tools and apps that not only help you run your business smoothly but make you stand out from thousands of other stores out there. These integration options will increase your website's flexibility and maneuverability. Better integration means customized organization of products, providing customers with the ability to compare products, allowing unlimited photo uploads, and giving tons of options to be creative, making a significant difference in the probability of your success.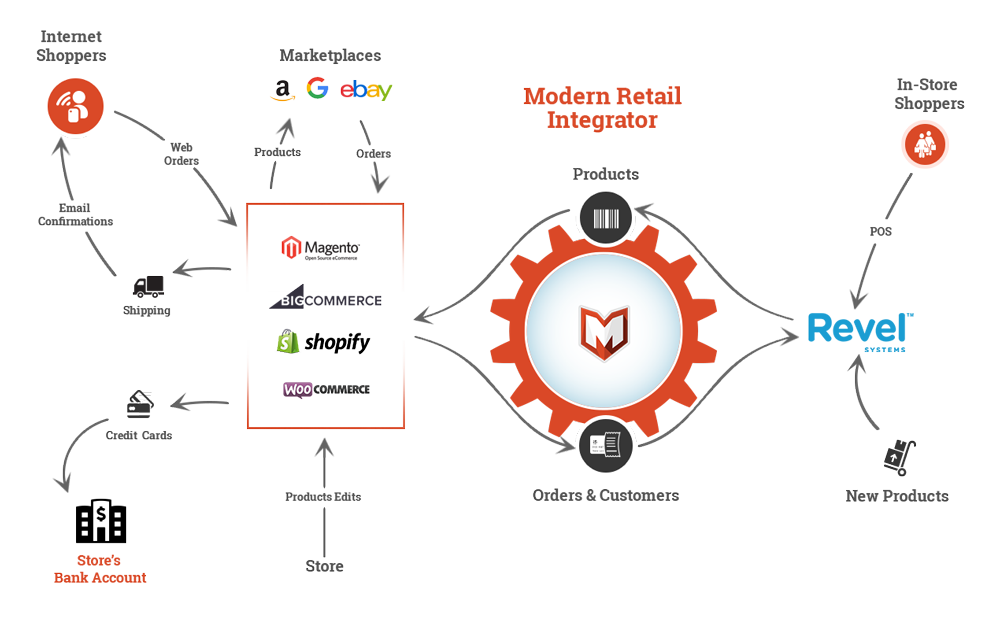 Many platforms, such as Shopify and WordPress give you plenty of tools to run your business. However, it is your business needs that determine which plugins will work the best for you. Lack of integration and compatibility between the platform and the services you offer would create obstacles in the operations of your online store.
Make sure the platform is mobile friendly
Mobile has made a significant impact in the way online purchasing is done as more and more people are using smartphones and apps for making online purchase. This is because mobile searches are goal oriented, and hence, drive conversions. Since the mobile commerce is increasing at a colossal pace, you cannot afford to have a website that is not optimized for mobile devices.
Thus, providing a mobile-friendly shopping experience will put your business at a major advantage. According to a research, 67% of consumers are more likely to buy from a mobile-friendly site. Choose the platform that offers responsive web design because it eliminates the most common usability issues on smartphones, tablets, and other mobile devices. Also, mobile responsive design is preferred by prominent and popular search engines like Google and Bing.
Better user experience
A Consumer that gets a good user experience (UX) while navigating through your e-commerce site is more likely to make a purchase. He or she will be more likely to visit your website again and buy things many times over. Apart from that, users having better UX are more likely to recommend your website to other potential customers. The better the user experience provided by your site, the better your chance of getting a good return of investment. Better UX strengthens customer loyalty and drastically increases rate of conversion.
The following figure depicts a perfect example of good user experience –
A better UX also makes sure your website has improved efficiency and productivity, which enhances customer satisfaction. User experience consists of great design, easy navigation and proper display of products, which reduce "bouncing rate" considerably. Bouncing rate is the session at which the shopper has left your website without navigating your website further.
Scalability
Scalability is one of the key factors in deciding which e-commerce platform you should choose. Your online business needs to be able to change and grow in order to be able to meet demands. According to a report by Statista, e-commerce sales are predicted to hit 548-billion dollars by 2019. Being scalable gives your website the capability to handle a higher volume in traffic, sales and transactions.
Having a website that doesn't scale well would mean all the potential customers encounter a slow website, or even worse, can't connect to your site at all. You need to make sure your website continues to stay up and fast so the customers don't immediately abandon the site before completing a purchase.
One of the critical components that will directly affect your eCommerce platform's scalability is its database. Thus, having an effectively installed and configured caching solution can make your website scalable. Or utilizing a Content Delivery Network (CDN) that includes a caching solution can further improve your website's scalability.
Security
With a rapid growth of e-commerce business in recent years, it is all the more important to have a secure platform for a secure online store. Without proper protocols in place, you might put yourself and your customers' data at risk. Today, e-commerce websites need stringent security measures that can protect from threats like credit card frauds, hacking, phishing attacks, data errors, or unprotected online services. The recent eBay hack is a case in point that highlights vulnerabilities associated with online businesses.
The fact is no one wants to enter their credit card details on an inadequate looking website, which is why you need to make sure your e-commerce platform supports HTTPS/SSL for safety and security of your customers' information. Today, more than two third of all active e-commerce sites are using Magento, WordPress, or WooCommerce, mainly because of their sophisticated security features.
Supports a wide range of payment methods
Your e-commerce platform should support multiple payment methods by providing the ability to easily add different payment functionalities. Accepting as many payment methods as possible can maximize your sales, so you need to integrate the payment methods used most by your regular customers.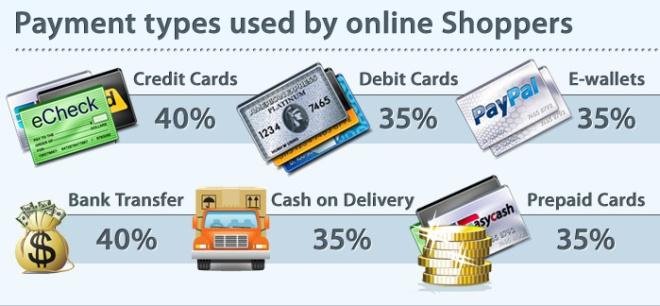 The need to have more than one payment gateway will be more evident when your business expands. It is possible you start selling to global audiences, which means working with foreign banks, currencies, and languages. You need to ask does your gateway support the payment methods and currencies of all your target markets. Thus, make sure to choose e-commerce platform that facilitates payments through various online payment processors like PayPal, Google Checkout, and Amazon Payment.
Conclusion
Once you have decided to open an online store, you need to power it with smooth functioning. Therefore, it is absolutely critical that you choose right e-commerce platform to build a successful online enterprise. There are so many factors to consider before choosing the most suitable platform for your business, but you should focus those that have a direct impact on the functionality of your website, which in turn impacts your business. The above-mentioned factors will surely help you on that.
These posts are a handout from our Guest Author who works with us occasionally and provide their opinions for our regular visitors on Web-Development & Designing, SEO, CSS, Coding etc. As their details can be marked with their concerning post even we would like to add that out Guest Authors are expert and master of their own sector. If you also desire to be our Guest Author Contact Us at
submit@webgranth.com