RSS feed reader is a program which is used to read or view feeds. A web-based RSS reader allows everybody to keep uptodate with online reading, without getting worried from teh fact that how many devices or system you switch. RSS, which stands for "Really Simple Syndication", is a way to easily distribute a list of headlines, update notices, and sometimes content to a wide number of people. Being a designer or developer, it is necessary for you to keep yourself reading; and this you can do with a RSS reader with the blinking of the eyes.
In order to accommodate and keep up with your online reading of different RSS feeds, you need to have an RSS feed reader.
We are dedicating this post to all those who are looking forward for web-based RSS readers which can allow them to organize, search, categorize and even share articles on web. We are enlisting here some of the most accessible web based RSS readers which can change the format of the feeds and can make it readable in any browser. Check out these RSS readers and pick which one suit to your need best.
Net Vibes
Netvibes, a quite renowned web-based RSS reader and aggregator, that lets you to stay synced on all your devices; it enables you to access information from different locations and importing it in one place.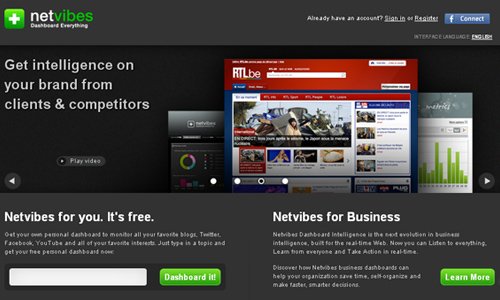 Google Reader
Google Reader is a free web-based aggregator which constantly checks your favorite news sites and blogs for new content. It is totally free and works in most modern browsers, without any worry to install any additional software.
Super Feedr
Being a free online RSS reader, Superfeedr enables you to keep yoursel;f updated on the topics in which you keep much interest.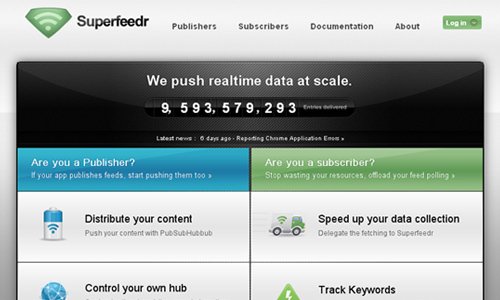 Blog Lines
Bloglines is another free online service assisting you in managing RSS feeds as well as reading blog posts in one location.

Feedly
Feedly is a renowned RSS reader that takes RSS feeds from Google Reader and then displays them in a magazine-like style on web. You will really be pleased with the functionality of this RSS reader.
My Syndicaat
Asssisting bloggers as well as webmasters in aggregating content from blogs and RSS feeds, MySyndicaat proves as an effective tool and act as a friend in the course of managing articles on teh web.

News Is Free
NewsIsFree is one of the most comprehensive and well known web-based RSS feed aggregator which is having layout like newspaper and allows you browsing several thousand news sources and weblog on your own customized pages.

Collected
Having built in filtering and discovery features, this social RSS reader enables you to collect all your favorite blogs and news sources efficiently.

Feed Show
This is another free online RSS feed reader which allows you to browse news or blogs in a very efficient manner. As it fast and easy to use, most of the bloggers or webmasters prefer to use it in their websites in order to manage their articles on teh web.

News Gator
With this free online RSS feed readers, you can keep yourself updated with the latest feeds, news, and information going in day today scenario.

My Yahoo!
My Yahoo! is a great RSS reader which lets you to track up-to-the-minute information from your favorite sites. Apart from that it also allows you to get the latest headlines from all those sites enlisted in your favourites category.

Fwicki
Fwicki is another online RSS reader that allows you to create a pool of news style feeds. It is one of the most popular one which assists you in organizing the articles on web efficiently.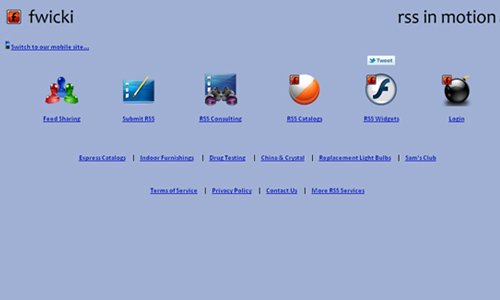 My Alltop
My Alltop is can be illustrated as a great example of web-based RSS reader which allows you to read multiple blogs at the same time and in easier manner.

Fever
This online feed reader keeps you updated with up to the minute information about all the hot and new topics.

Guzzle
Guzzle enables you to get the latest news about all the stuff you care interested to know. It is an ultimate web-based RSS reader which reads hundreds of feeds within a second.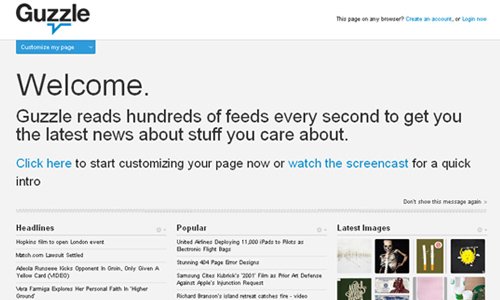 Steven Bowen is an ardent team member of
No-refresh - Web to Print Design Tool Provider Company
bestowed with professionalism in to develop fully-functional solutions. Having adroitness in this arena, he has served an array of blogs that are basically based on the technology advancement & improve the end users' information level.