Measure website popularity with useful online Free tools
As a web designer or developer, we build a website to bridge gap between website owner and website visitors. We perform every possible thing to make our website popular among the targeted set of visitors. These days, most of the website owners are spending millions of dollars to promote their website and make them popular and analyze your web traffic.
Suppose, your website start becoming popular and gained recognition among public. Now, what next? Measure your website success. Observing and tracking your website is really something that is becoming more and more crucial practice to figure out where your website stands in the highly competitive online market and what needs improving.
To stay ahead in the fiercely competitive online market, it is very important to first scout your competitors with similar websites to get updated and then, make decisions related to design and development for your website. We should never underestimate the necessity of monitoring the fact that how our website is being perceived by others especially standpoint of valuable users in terms of design elements, website features, and website content etc.
It's always intelligent decision to keep track on the latest activities of your users to improve website search enormously. Tracking to analyze the popularity of pages your website is really something that you cannot escape from because it is becoming important as time goes on. It is somehow connected with reputation of website. These monitoring tools normally costs hundreds of thousands of dollars, on contrary there are number of tools and services available out most likely to monitor website popularity.
Are you looking for free monitoring tools that you need to use to track the right things of website like popularity? Here, we have put together some of the most useful website popularity monitoring tools available out there online as a free. These monitoring tools can be extremely useful to easily track traffic levels, backlinks, social media bookmarks and many other things of your website. We hope you find these free tools and services helpful to check the popularity of your website.
Analytics

SOURCE: http://www.google.com/analytics/
Alexa

SOURCE: http://www.alexa.com/
Quantcast

SOURCE: http://www.quantcast.com/
Yahoo! Site Explorer

SOURCE: https://siteexplorer.search.yahoo.com/
TweetVolume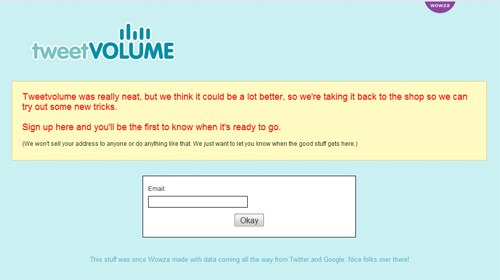 SOURCE: http://www.tweetvolume.com/
Quarkbase

SOURCE: http://www.quarkbase.com/
Feed Compare

SOURCE: http://www.feedcompare.com/
Compete

SOURCE: http://compete.com/
popuri.us

SOURCE: http://popuri.us/
BlogPulse Profiles

SOURCE: http://www.blogpulse.com/profile
Cubestat

SOURCE: http://www.cubestat.com/
dnScoop

SOURCE: http://www.dnscoop.com/
WebsiteOutlook

SOURCE: http://www.websiteoutlook.com/
Williams Heilmann has been associated with
PSDtoWordPressExpert
for many years. He has extensive experience as a web developer and works with this company to offer the best WordPress solutions to suit the specific needs of the clients. Also, he has got a flair for writing which he consumes in writing the informational blogs for submission on different websites.