Logo Redesign: How Much Does a Failure Cost?
Branding is one of the most critical aspects of a business's marketing efforts. It defines how consumers view the business, and sets expectations for them throughout the sales process.
Building a brand takes time, and it is even more challenging to redesign a logo and to rebrand a company. In fact, if the logo redesign is not completed properly, the company could be out of a substantial amount of additional money. Understanding when to rebrand or redesign a logo is important.
The Importance of the Logo
Before you determine if your business needs to redesign a logo, you need to understand the significance of this factor. Your customers may already be connected to your logo, and cutting this tie can be damaging. Like in new product production, designing a logo should be prototyped and follow certain creation steps: research, blueprints, B/W sketches, adding color, iteration. Logotype adjustments should have beneficial purposes, and the design should be carefully created to maintain the existing connection as much as possible.
How Costly Can a Logo Redesign Be?
Some beautifully detailed logos may seem like a great idea at first glance. However, consumers tend to prefer simple logos with minimal color combinations or gradients. The best options are usually simpler and even more linear in design. These logos are easily identified, and the brand image is evident. However, be aware that simple is not always better. In fact, here are the examples of times when logo redesigning went terribly long:
2012 London Olympic Games featured a failed logo redesign that cost more than $500,000. Ultimately the new logo was replaced with the tried and true logo.
The similar happened to GAP in 2010, when they launched a new logo overnight, just before Christmas shopping. They had a lot of negative feedback online, and they returned to the old logo after a week. It is estimated that this has cost them about $100 million.
British Petroleum spent more than $210 billion on a new logo and marketing with the intent to show how green the company is. However, this effort coincided with a huge oil spill in the Gulf of Mexico, which worked against the new image that the company was trying to create for itself.
When Accenture split from its parent company, it needed a new logo. However, the logo was not well-received at first, indicating that the company potentially wasted $100 billion. With persistence and great cost, Accenture was able to find success with this logo.
Do You Really Need a Redesign?
When thinking about change, do not assume you need a full redesign. Rather than redesign your entire logo from scratch, you may simply be able to make a few revisions to modernize it or to make it more relevant. Iconic logos are timeless and memorable. This is a cost-saving effort that could potentially produce better results. After all, your customers are familiar with the current logo.
Redesign vs. Small Adjustments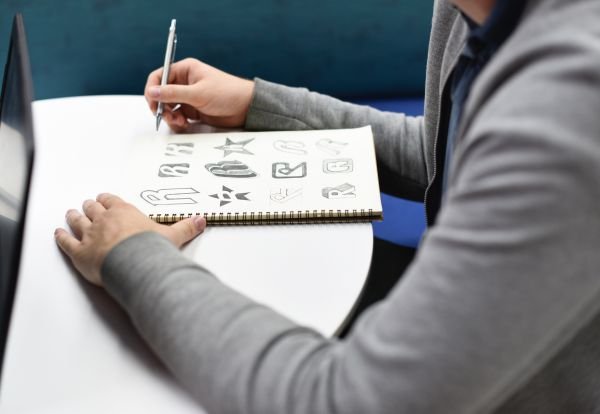 If you are trying to determine if a redesign is really necessary, ask yourself these questions:
How Current Is the Logo? If it seems outdated and doesn't fit the company's message, it's likely that a full redesign is needed.
Are You Trying to Reach a Different Audience? When your new business plans include reaching new audiences, a redesign may be more beneficial than a few small adjustments.
Has Your Business Dramatically Changed? If your company is trying to be more modern or green, you may need to redesign to show how different the new and improved company is.
Did You Change Your Mission or Core Values? Changing your business philosophy dramatically may also call for a redesign. After all, you want to focus on the fact that your company is not like it once was.
Are You Facing New Competition? When you have stiff competition in the marketplace, you may need to redesign your logo to get the attention of your audience and to address the changing trends.
Adjustments Are in Order When:
Your customer base clearly identifies with your logo. Redesigning a logo in this case may alienate your customers.
You mostly like the logo and the results it generates for you. Through design adjustment, you may be able to address the minor things that you dislike about the logo.
You want to keep the specific features in the logo, such as the color scheme or font.
How to Do It Right:
Identify the qualities that you love about your logo.
Determine how your brand has been enhanced by the logo throughout its history.
Opt for a simple design.
Focus on colors that are most relevant to your brand.
Incorporate new design elements while sticking to the classic elements that your customers closely link to your logo and company.
Optimize how readable your logo is.
Look for creative ways to add hidden meanings to the design.
Updating your logo is often a great way to reposition your company's image without losing contact with your customer base. Also, there are times when your current logo is no longer relevant or beneficial. Before you make a big leap to launch a redesigned logo, consider if making small adjustments may be just as effective or even more effective. Spend time learning more about the impact that your current logo has on your customer base and analyze some of the past logo failures that other companies have made.
Admin from India is a founder of WebGranth, an entity of
Sparx IT Solutions
with over 8 years of experience on different verticals of web design & development. In his quest to spread the knowledge regarding web development, he has been contributing in WebGranth by submitting his valuable blogs.