List of Image Manipulation Tool: Excellent Alternatives to the Photoshop
Image manipulation tool literally means computer program tools or software which are used to alter an image in order to fabricate a contrived image, often generating new meaning. Image manipulation tool involves already existing imagery, such as photographs, films or videos, being subsequently worked on in a multitude of possible ways resulting into a fine image conveying meaningful sense. Generally, we use raster graphics editor as primary tool to either edit a digital image or implement any changes on that.
We manipulate the image in terms of enhancing it, transforming it, applying effects and filtering, and converting file formats. Although, Adobe Photoshop as well as Illustrator, both are considered as the best software for image manipulation tool, but sometimes buying the premium raster graphics editor consumes a high budget which is not affordable for everybody especially when anybody is trying it for the first time or have the limitations for their budget. In that situation, we feel the necessity of some intermediate software or image manipulation tool which can serve as the best alternatives to the Adobe Photoshop or Illustrator. Thus, we have presented this post with aim to empower our readers to try out different tools as the alternatives to Photoshop.
We are hereby in this post, gathered a comprehensive list containing top ten image manipulation tool which will show you a new way to manipulate your images in a better ways. These tools will enable you to add, transform or manipulate your images and give them a totally new look. These tools are available free of charge and hence require no registrations or downloads. Check out these tools and pick those with which one would you feel comfortable to work and that suits to your need at its best.
Image Manipulation Tool
Photobie
Photobie is image editing software with the help of which one can edit photos, paint, design photo templates, capture screens and edit screenshots. It is available absolutely free of charge for personal use with no Pro upgrade to pay. It combines several features with advanced tools and is appreciable by the professionals as well as beginners.
Photo! Editor
Photo Editor is prevailing multi functional image manipulation software which offers a complete set of image editing tools to its users. It contains everything which is needed to correct or enhance digital photos and enables everybody to enjoy the ultimate convenience and professional approach provided by each of the tools. With the help of this software, one can enhance the color of the image, make funny caricatures, add astonishing lighting effects, straighten, resample and crop images and much more than what you expect.
Phantasmagoria
Phantasmagoria is 100 % free, fun, light-weight image editing application for personal, non-commercial use. It runs on any Java-enabled platform (including Windows, Mac OS X and Linux) and supports a wide range of image formats. This amazing image editing application contains dozens of cool effects and lets you easily edit and improve your images, create graphics, including textures and highly stylized text.
Image Analyzer
Image Analyzer is advanced image editing, enhancement and analysis software that contains both conventional image editors' features plus a number of advanced features not even available in professional photo suites. It comprises of build-in conventional and adaptive filters for noise reduction, edge extraction etc., retouch tools including clone, spot healing and warping brushes, retinex filter for reducing shadows and increasing local contrast and much more than that.
Artweaver
Artweaver is a Windows Freeware program which lets you paint creatively with the help of a huge range of painting tools. It offers you a clear program window where one can create sketches from photos or just experiment with colors immediately without having any need of training. It is best to be used by both professional as well as beginners. On one side, where it provides all the basic things for image editing on the other side, for professionals, it offers layers, group layers and support for the PSD file format.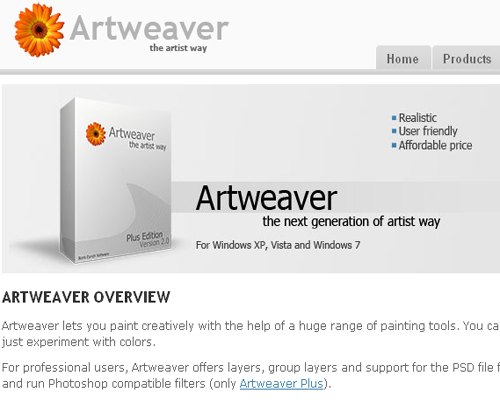 Photoscape
Photoscape is the fun and easy photo editing software that enables you to fix and enhance photos, view photos in your folder, create a slideshow, adjust brightness and color. With the help of this photo editing software one can perform backlight correction, frames, balloons, mosaic mode, adding text, drawing pictures, cropping, filters, red eye removal, blooming, clone stamp etc. It allows attaching multiple photos vertically or horizontally to create one final photo, merging multiple photos on the page frame to create one final photo and use multiple photos to create a final animated photo.
VCW VicMan's Photo Editor
VCW VicMan's Photo Editor is award-winning application which comes with a wide range of essential features for both novice users as well as professional designers and is downloadable absolutely free of charge. It is a versatile image editor offering simple image editing, high productivity and easy customization features along with an intuitive interface. This powerful application is user friendly and enables you to refine your digital photos, draw artwork naturally and effortlessly, producing superb graphics for the web etc.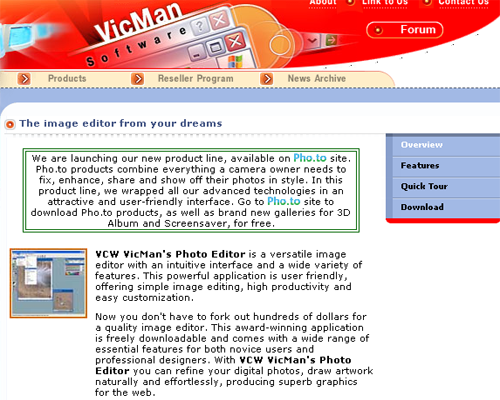 PaintStar
PaintStar is versatile digital image processing software offering you the full suite of painting tools including paintbrush, pencil, eraser, airbrush, filter brush, color retouching, blur/sharpening, smudge, and cloning and so on and so forth. It is quite suitable for tasks such as retouching of photographs, composing and authoring images, image morphing, screen capture, and displaying image thumbnail in Windows Explorer context menu and so on. It supports alpha, layer, path, and the most common editing techniques and facilitates you with several important tools such as image morphing tool, gradient fill tools, selection tools, transformation tools and so on.
Helicon Filter
Helicon Filter is a complete image editing solution for the digital photographer offering easy and intuitive interface, live preview feature, and contextual features that ensures an easy start in photo editing for beginners. It is really an excellent image manipulation tool which is built as step by step workflow and guides you he entire processing stages of photo editing.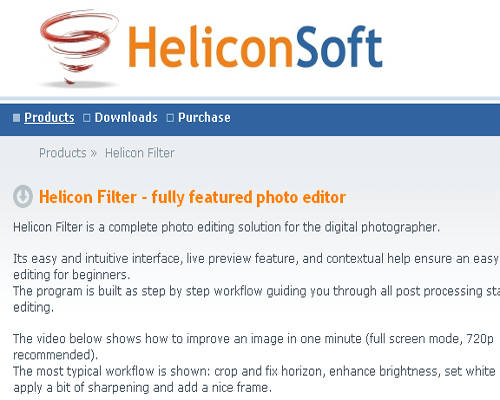 Photo Pos Lite
Photo Pos Lite is an award-wining photo editor which can be effectively used to edit, enhance and manipulate your pictures easily. It comprises of some great drawing and painting tools which can be used for creating computer graphics; one can use this software to edit and optimize your pictures, print it, resize it, convert it to another format and much more. It keeps support of scanners and digital cameras and includes several of image enhancing and editing tools and functions, paint brush tool, shapes tool, clone brush tool, rich text tools, special effects, selection tools, simple gradients and more.
List of Image Manipulation Tool
Please Share Your Comments & Experience with us.
Williams Heilmann has been associated with
PSDtoWordPressExpert
for many years. He has extensive experience as a web developer and works with this company to offer the best WordPress solutions to suit the specific needs of the clients. Also, he has got a flair for writing which he consumes in writing the informational blogs for submission on different websites.