Latest Inspirational Websites of Art Portfolio Website
Various captivating portfolio website might be passed ever through your eyes and compel to put your finger under your teeth. However, leave behind a strong desire to create like such design as well as a perfect platform to promote it. In recent, portfolio websites are undoubtedly concord as an effective marketing tool by several design agencies and designers too.
It enables them to feather about their services, showcasing their work as well as accumulate feedback and inquiries from the interested visitors. Moreover, often it sports as an illustration of quality design work, as designers put it towards building a positive attitude amongst public proliferating the usability as well.
Your online presence through web based portfolio is very essential in order to showcase your designs the outcome of your idea and creativity as well as make it to reach in people wrapped with great passion. The most significant aspects to keep in mind while designing a portfolio website is the embellishment of content. Thus, this post Latest Inspirational Websites of Art Portfolio Website is geared to inspire you through the ways, how artists and designers enrich their portfolio site as well as offers a perfect ground rule towards this endeavor.
So, amongst the plethora of art portfolio website design following has been congregated here in Latest Inspirational Websites of Art Portfolio Website, Now just go ahead and take a look over each illustration and each style.
Artmajeur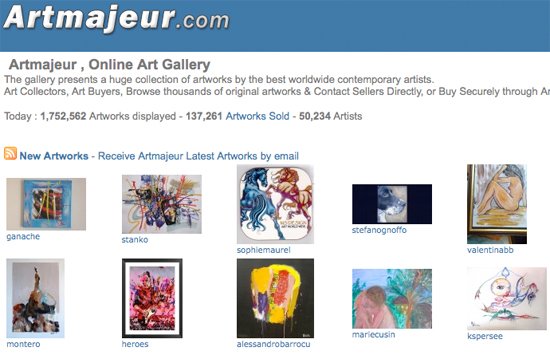 This Artmajeur is a great online art gallery where you can browse thousand of original artworks designed by several contemporary artists from the worldwide. Here you can create your own gallery profile which offers image posting upto 1000, visitor stats, own mailing list and many more.

Art Pickle
ArtPickle is an excellent hosting website to led the foundation of your own gallery on its server. It is too much identical in the same way as a social media website works. Here, you will get user friendly browsing option and several distinct way to search as well as highlights.

ArtPromote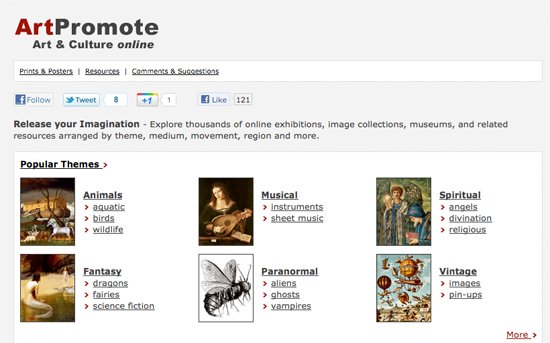 If you are a artist and looking for a handy tool accompanied by a search engine, then your search end here with ArtPromote. It allows you to browse and explore amongst thousands of online art exhibition, museums, image collection along with concerned resources designated by medium, movement, theme, region and many more.

ArtNet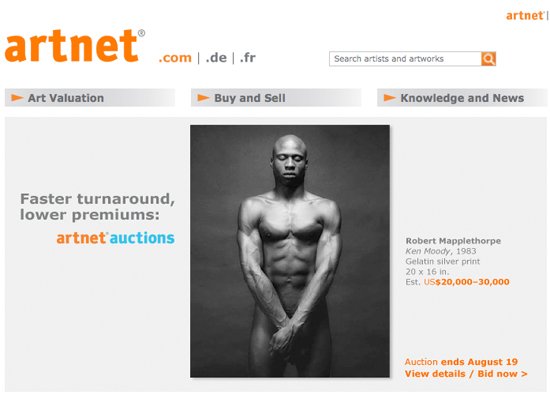 ArtNet is one amongst the best art portfolio website where you can explore a huge bunch of fine art and prints, point out the suppliers.

artspan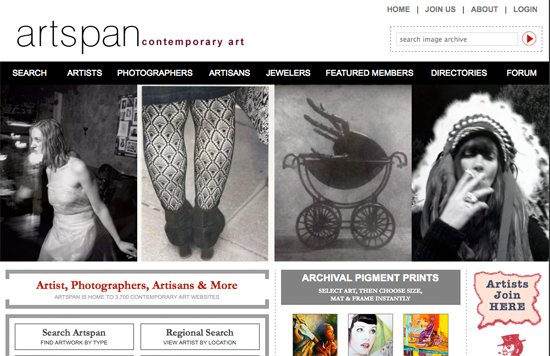 artspan is very effective hosting site which enables you to check out various directories to explore individual websites likewise your's. Moreover it offers you to participate in art Forum as well as go through its portals which acts like gateways to art photography, mixed media, contemporary painting, ceramics, fine art prints, fiber, art jewelery and many more.

DeviantART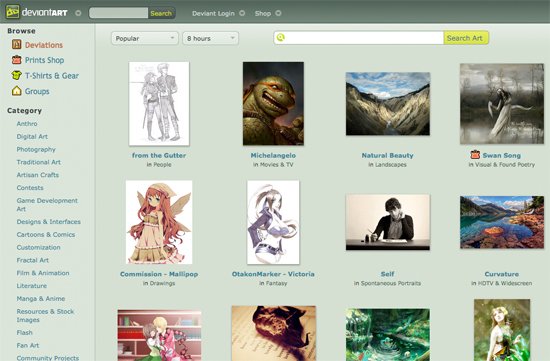 DeviantART is a most renowned artists' community where people of all genres proliferate artistically. It also facilitate you to create your own free profile full of features of benefits. Above all, you can designate some advanced features including feature boxes in your gallery, channels to customize searches, more targeted keywords and many more.

Epilogue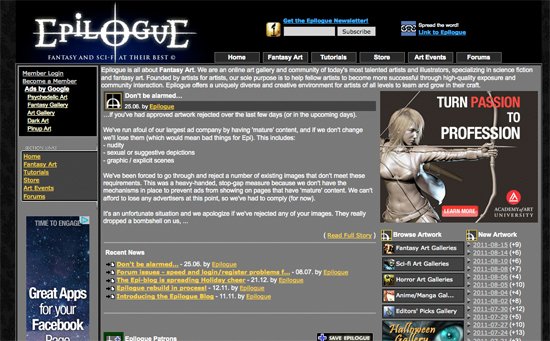 Epilogue is very captivating as it is geared towards stunning work and science fiction for people of all ages. It is absolutely free to join where you can avail the features of easy and quick search of categories and improbable artists.

Espestro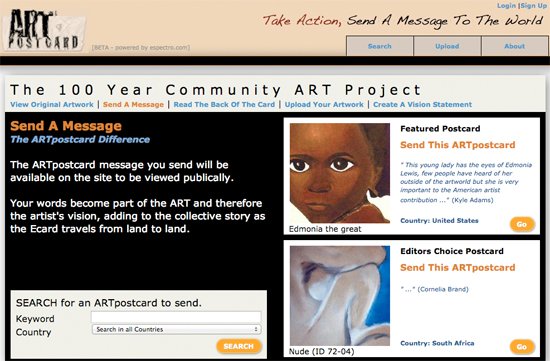 Espestro is very useful hosting website which is featured with affable list accompanied with thumbnail of their design. This website enables you to bring your work in a web page in account of this site. A free account provide five images space to upload.

FolioLink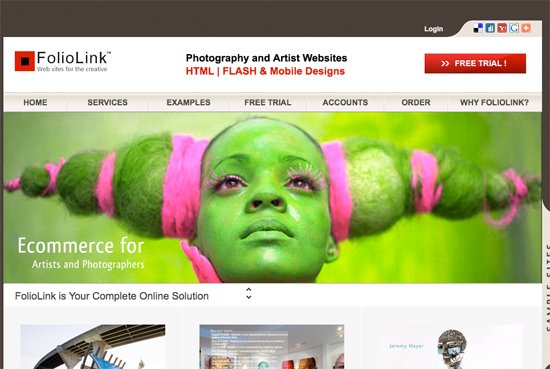 This FolioLink is even useful for those who have little knowledge of web design as well as who couldn't impart time or patience towards this. It is very simple and user friendly to sign up here. More than enriching your profile in its database, it seek to offer an art-specific website hosting service.

Found Myself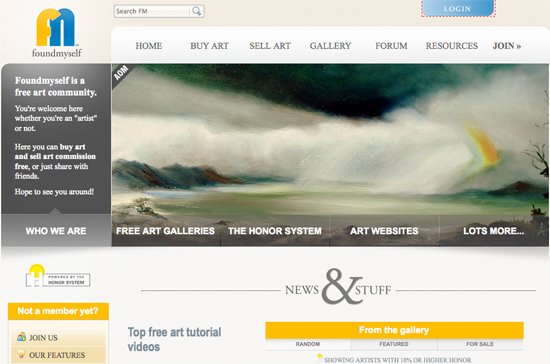 This Found Myself is very useful and captivating free website, which offer a free gallery that can be accommodate with unlimited images and can be sell there. Most interesting thing, they never interfere at any place in your business affairs or transactions.

Gallery Today
Gallery Today is a renowned online fine arts gallery. Here, only those works will be allowed to shown which must cross their critics or put on highest percentile of their standards. However, if you have great work which cuts their highlights markup, it is the best and perfect place to promote it.

Ugallery
This Ugallery is very useful for those who are landing their foot in the world of art and design as well as for high school or college students. However, to appreciate them in landing is not limit, but promote their work too.

Your Arts Link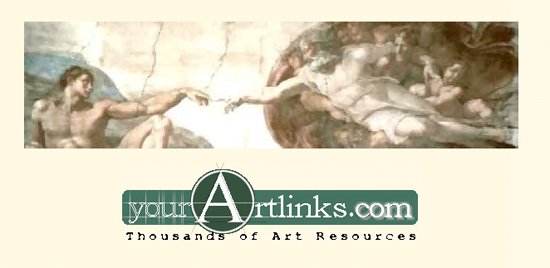 This website has an enormous database where you can include your gallery in the same list at free of cost. It provides a best platform to explore and search other resources as well as other artist's websites.

However, this post Latest Inspirational Websites of Art Portfolio Website will be definitely very crucial and useful to inspire as well as boost up your passion of art and design to create an alluring and captivating portfolio website which will allured your visitors as well compel them to avail your services. This might be an effective tool of marketing and inclined customer towards you and your services.
Steven Bowen is an ardent team member of
No-refresh - Web to Print Design Tool Provider Company
bestowed with professionalism in to develop fully-functional solutions. Having adroitness in this arena, he has served an array of blogs that are basically based on the technology advancement & improve the end users' information level.