The latest Google Page Rank (PR) update on 7th November 2012 has shown the potential card of every web page. With an array of ups and downs; this latest PR update has refreshed the reputation factor of websites. So this week of November can be undoubtedly tagged as the month of Google updates (Google panda 21 update on 5th and PR update on 7th November).
Google is on the road of refinement and updates. With the latest Google Panda 21 update on 5th November 2012; just after two days Google has banged again with new Page Rank(PR) update on 7th November 2012. As the last Google PR update was announced on 2nd august 2012 and Google has a routinely page rank update schedule of around 3 months; This update was keenly awaited by the million of webmasters. This latest update from Google has a bag of both joy and sadness for webmasters and bloggers.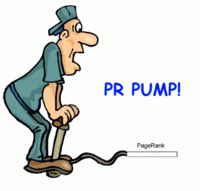 The websites with a hard work in White SEO techniques are boosted in Google Page Rank and the pages with Black Hat SEO techniques are pulled down. For more information regarding Black Hat SEO vs White Hat SEO click here. So if the digits of your page rank has increased than it's a time to cheer up and continue doing the tough job where as the webmasters with a decreased page rank need to take a look at the reason behind it.
Page Rank is the reputation mark of every web page. The higher value of green bar of your page is directly proportional to the visibility of the page in SERP but it is just a measure of your potential not the competition factor.
As the most experienced developer of
CSSChopper - PSD to HTML Conversion Company
, David Meyer firmly believes in building the new ways that lead the people towards success. He focuses on an ideal approach and tries to deliver the perfect services close to the defined needs.