In this post i am offering you the most attractive and popular Landing page templates that can add polish the beauty and management of your websites. These latest Landing page templates are very easy to install and can be customized even by an unprofessional user. These landing pages create a simple and attractive user interface that helps in optimizing the traffic of your websites and hence increasing the no. of visitors.
Landing page is the signature move of every business websites. Landing page increases the marketing ROI by converting the peak percentage of your website visitors into leads. With an effective landing page you can easy calculate what the user wants the most? Where he found the hassle? When a user clicks on an advertisement, banner, blog link or reference link; he is directed to the landing page from where he is offered with services and description. A landing page may be a single web page or a complete website, depending upon the type and size of business.
If the Landing page is not much attractive or it is complicated and heavy than the user would surely look back at the search result and will head towards your competitors. Now the question arises, what is an ideal landing page? How to make an effective and attractive Landing page? An ideal landing page is simple, light and the most important gradient in this recipe is ATTRACTIVE. If you want to know how this Ideal recipe tastes than try the landing pages of these websites
CSS Chopper

Zipongo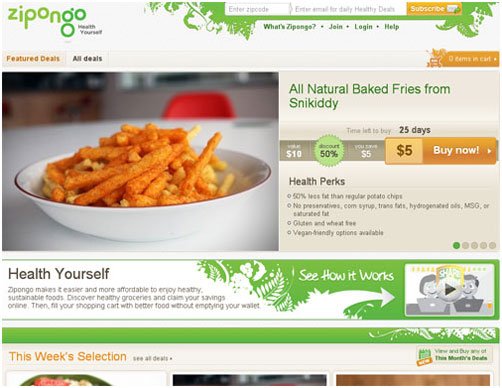 No Refresh

Club Paradiso

Listed below are some of the most popular and attractive landing page templates which can be easily used even by an inexperienced web-developer. 
Donation Landing Page Template
Donation landing template is a responsive page designed for donation and Charity fundraising websites. It offers 2 donation options (one time donation and monthly donation) to the visitor. It is integrated with attractive action buttons and tooltips on bottom hover.
Audience- Full screen Image and Video Landing Page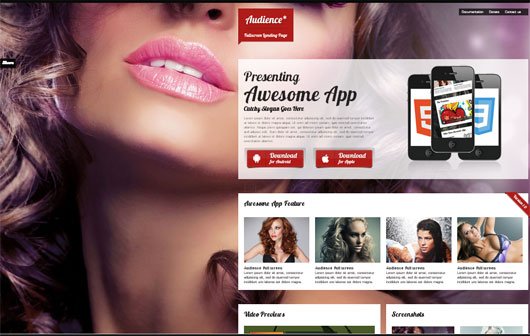 Audience landing page plugin is a complete bundle of amazing features that supports HTML5. It is integrated with a unique design having sliding panels for social networks and 2 separate templates. It facilitates you by full screen image and video background. It is compatible with leading mobile devices and provide Built-in Full screen Background support for them.
The Flow – Responsive One Page App Template
This Landing Page template is loaded with the feature of Responsive Web designing that allows the mobile users too to get a best view of your web page. It is incorporated with two sliders (flex and parallax slider). The flow is W3C valid and includes the PSD files.
Lista Landing page
Lista is a simple yet attractive landing page that offers 2 different layouts for video or image Lightbox. This landing page has 5 different color themes which give a refreshing look to your webpage every day. It facilitates you with Super call to action and Social icons area.
Polar Responsive Apps Landing Page
It is a fully responsive Landing page template that can be easily customized. It supports Online Documentation and AJAX contact form. Polar is an Apps Landing Page crafted to promote your Apps, Theme, Website or any product. It Support various mobiles and tablet platforms for a much widen horizon of working.
Click & Play- App Landing Page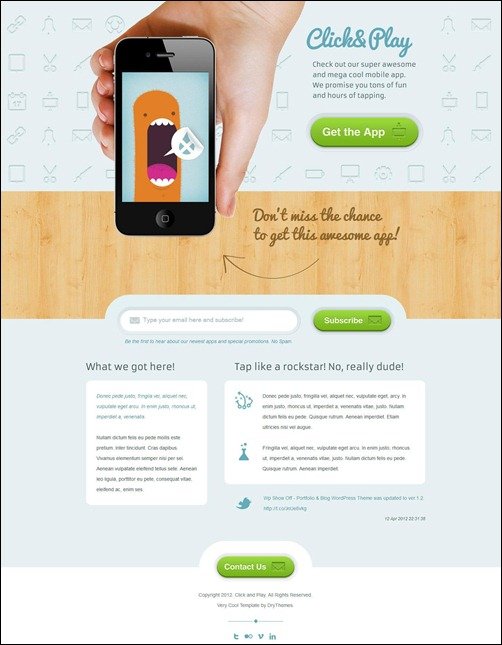 Click & Play is a perfect landing page specially designed to promote iPhone and Android application. It showcases your latest tweets on the webpage and offers newsletter sign up facility. It is easy to use and fully customizable by PSD.
Vizual-tv TV Film movies landing page
VizualTV is a valid HTML5 coded template specially designed for entertainment service, TV and movie subscription services. It uses 960 grid CSS for the layouts and is featured with Cufon font replacement. It is integrated with the astounding trait of Nivo slider and CTA buttons.
The Launch Pad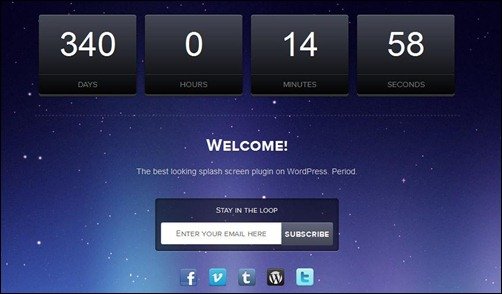 The Launch Pad is a WordPress plugin that is especially themed to showcase your upcoming launchings. It is an impressive pre-launch landing page that facilitates you with amazing feature of 'Auto Launch' which automatically saves the maintenance mode face when you go live.
Bravia Landing Page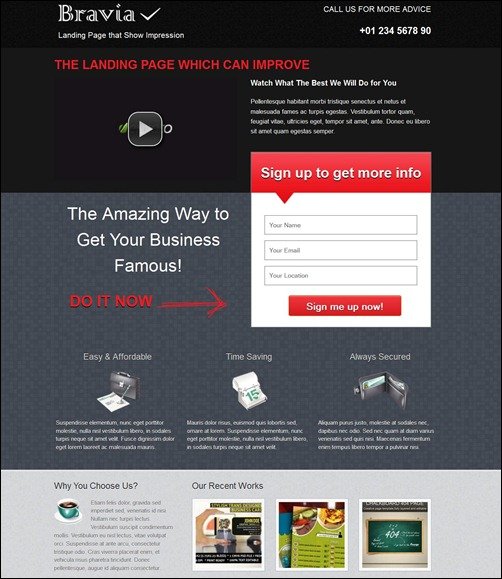 Bravia is a SEO friendly landing page template which is compatible with HTML5 and CSS3. It offers you 6 color scheme variations with JQuery Fancybox and Poshytip. This template is integrated with the feature of Diapo slider and Call to Action buttons.
WhiteBox App Landing Page Template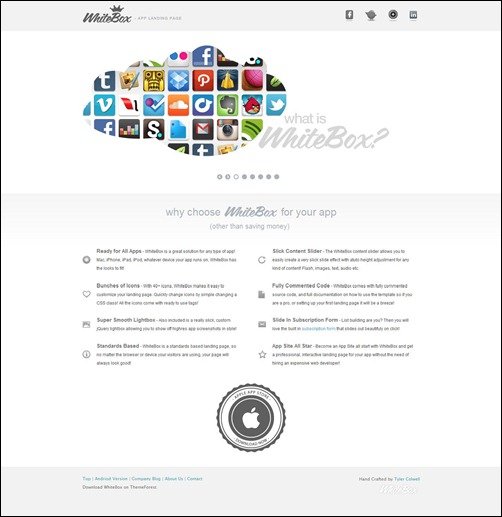 WhiteBox is an impressive landing page template which is incorporated with 960 -slider. This content slider allows you to display any content (images, Flash, text and HTML) on this template. It is loaded with Built-In lightbox support and Hover over social icons. This landing page is compatible with all popular browsers including iOs and most android devices.
The above showcased Landing page templates are the best way to get a maximum traffic. These are easy to install and for most of the templates you don't have to spend even a single penny. So just download these templates and add sparkling impression to your websites.
"Please Bookmark our site so that we can keep updating you with the latest information & technologies updates."
Brayan Lazaris, a web development expert, has been working with
HireWebDeveloper
for many years. Till now, he has written numerous blogs and articles elucidating the best methods and approaches to process web development brilliantly. His keen interest in researching the smart technique for better web solution has opened the gateway for many businesses to establish a strong foothold in the digital space.