jQuery Plugins Useful to Create Stunning Image Zoom Effects
jQuery Plugins for image zoom effects are quite worthy and useful to magnify the small area of an image just by hovering mouse point over it. This is a compilation of top jQuery plugins which are available free to download and add sparkles to your website or blog. So, check out the appropriate free jQuery plugins for your upcoming project and render your site more attractive, stunning and engaging.
Perhaps, you all would be fully versed with jQuery or jQuery plugins. Since the internet open it eyes, it unveiled various interesting thing that make us more ease, comfort and flexible in our day to day life. However, it is a great platform where people from whole planet accumulated here and can be contacted in a tweak without any hindrances by various means of channels including website and blog. Therefore, these are most efficient and elegant source to promote, advertise or marketing among them. And undoubtedly all professionals employed these website and blog.
Before, we move ahead let me add one thing more in order to arrest attention of people and turn them to possessive customer your website must be attractive and engaging. Hence, it can be achieved by many web-development programs and applications out of which one most significant is jQuery. Here, let me add about jQuery what actually is this. jQuery is an elegant JavaScript framework which can be incorporated with various stunning plugins that make your job accomplished in very simple, easy and affable way.
Therefore, today in coming section of this post I am going to present an awesome collection of free jQuery plugins that will assist you to create most captivating and stunning zoom effects for image on your website or blog. This is quite worthy when you have large images to upload that will acquire too much space. Therefore, by envisioned such issues I have compiled below jQuery zoom image effects which are excellent way to showing up your photographs, portfolios, art or designs and miscellaneous.
Therefore, just go ahead through this beautiful collection of free jQuery Plugins to explore as well as implement accordingly to your upcoming project in context of transforming your design more attractive, engaging and stunning. So, now check out this list which has been presented just for you and absolutely free –
Anything Zoomer jQuery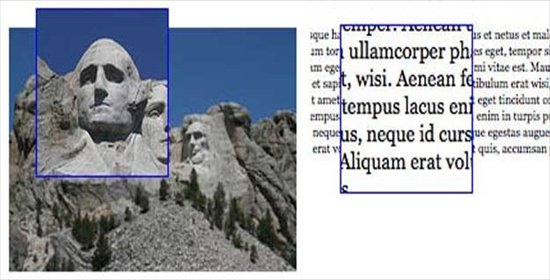 This is an smart and cool free jQuery plugins which is useful to zoom a small area. Simply if you wish to zoom a small area of an image you can hover your mouse point there. Later, an area pops up will appear that will show you the zoomed in closer look.


Featured Image Zoomer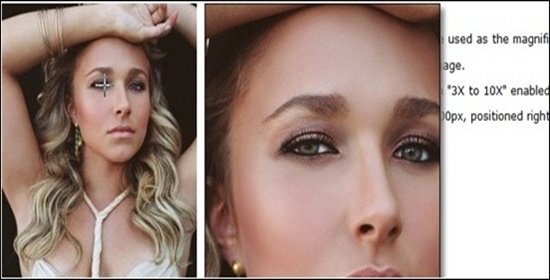 This Script provide you a magnified portion of an image when you attempt to move your mouse point over this. After hovering mouse point a magnifying glass appears in parallel to image and show the magnified area of image. You can easily toggle the zoom level just in account of mouse-wheel. It is great to employ for photos, product images or any other kind of images.


HoverZoom
This is a great free jQuery plugins which reflects generally reverse zooms of an image during fading in a label on top of the image while the point of mouse hovers over this. It create a nice sleek effect that can be employed on thumbnails.


Image Power Zoomer
With this elegant jQuery plugins free download you can include a magnifying glass to each and every image appears on the page. It enables users to zoom either image or parts of the image just by moving the cursor or moving the mouse-point.


Imagelens
As its name suggested ImageLens, it is one amongst best jQuery plugins which is useful to include zooming effect to an image in lens style.


jQuery Cycle Plugin
This jQuery Cycle Plugin is considered as a lightweight slideshow plugin which comes with various advantages and features such as pause on hover, auto-fit, auto-stop, click triggers, before/after callbacks and several other transition effects.


jQuery gzoom Plugin
This jQuery gzoom Plugin is another superb image zoom jQuery plugin with many nice and cool features which includes click on the image to show in lightbox style, on mouse hover the image change the pan, zoom using mousewheel, drag the slider to zoom, click on plus and minus to zoom.


jQuery Zoom thumb
This jQuery Zoom thumb is another great free jQuery plugins to enlarge images in very simple and easy way by mouse-down or mouseover.


jQZoom
This is an excellent jQuery plugin which is considered as a JavaScript image magnifier created on the ground renowned jQuery JavaScript framework. Jqzoom is literally a brilliant script useful to magnify whatever you want.


After going through this post, I opined that this post 'jQuery Plugins Useful to Create Stunning Image Zoom Effects' contains amazing and free jQury plugins that will be highly worthy and useful to create an stunning website with great feature and advantages. Also, it will be proved as a key for those web-developers who are freshers without any sound experience or just attempting to stable their feet in the field. Employing this free plugins for jQuery will definitely spice up your design and transform your website more captivating and alluring. You can use these jQuery Plugins to expose your photographs, portfolios, creative art & designing piece of work etc.
The area of interest of Jennifer Adam is to cater technologically advanced and powerful tool which works remarkably with multiple browsers and devices. Being a talented professional of
inkyROBO
, she is capable of implementing the innovative ideas and also loves to write inspiration blogs.