JQuery Plugins: List of Top 10 JQuery Plugins for your Website
JQuery Plugins are small yet very powerful software applications that not only extend the usability of the website but also provide an attractive User Interaction. There are thousands and millions of JQuery Plugins available on the internet but a very few of them are worthy to be used. So how to choose the best JQuery Plugins 2013? Actually you don't need to because I had already done this for you.
JQuery Plugins 2013: This is surely the post that will save a lot of time of every professional website developer. In this post I am providing the collection of Best and offcourse the most popular JQuery Plugins introduced in the year 2013. These Plugins can be used for different purposes and many of them are based on absolutely 'Out of box' idea.
I am sure that these Plugins will force you to do some tweaks in your website even if you are not in a mood. So without wasting any more second; Go through this Top 10 Jquery Plugins 2013 List and download them easily by following the provide link.
The best way by which your website visitors can join your network is through Social Media Websites. 'Connect With Us' is a special column on the webpage which incorporates different social media links of the websites like Twitter, Facebook, Instagram, Pinterest And lot more.
ClassySocial
Classy social is an out of the box JQuery plugin that allows you to design impressive 'Contact With Us' Column. I will unquestionably recommend this plugin to every website designer who is looking for an out of league product.
jResponsive – Super-Smooth Transition Layouts
If you are looking for a JQuery Plugin to organize the content of your web page in an innovative manner than JResponsive is surely the name that you must click upon. This layout offers you to have optimal use of your web page to include maximum content without making it look overstuffed. This Plugin is used by the popular websites like 'Pulse' and many more.
Unslider – A 'Super-Tiny' jQuery Slider
Unislider is a simple image slider with no extra effects. This is actually the choice for those who wants to tweak the slider as per their style or loves the beauty of simplicity. This is a responsive slider and can even be operated by the keyboard navigation keys. You can download the script of this slider by following the below provide link.
Fully Responsive to Screen Widths
CSS3 Transitions for Mobile Devices
Dynamic Mobile Style Navigation (Select Box)
Dynamic Tabs & Arrows
Dynamic Preloader Per Panel
FlexNav – Flexible, Device Agnostic Navigation
Navigation Menu Plugins are undoubtedly the most searched term among the website builders. If you too are looking for a responsive website menu layout then FlexNav is the best you can get. This layout can be easily tweaked according to the base theme of your website.
More over it is very easy to hover the sub menu in this layout and hence making it a perfect choice for eCommerce websites.
slideToucher – Touch Enabled jQuery Plugin for Content Swiping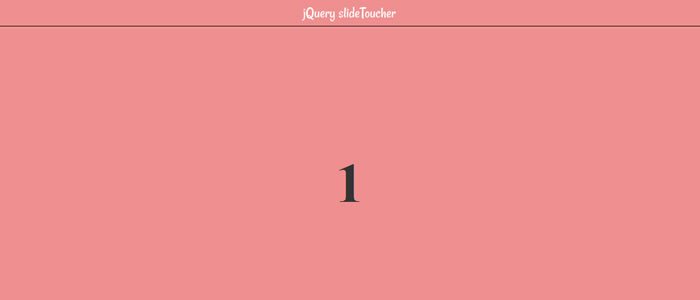 Ya! This is what I personally love to talk about. SlideToucher is downloaded by thousand of website owners and that earned the credit to be in this list of best JQuery Plugins 2013. SlideToucher is a touch enable JQuery plugin that supports horizontal and vertical swipe.
jQuery Nested – Create Multi-Column, Dynamic Grid Layouts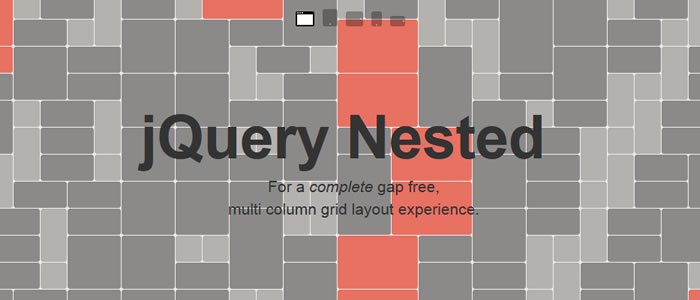 Nested is one of the most popular JQuery Plugin in 2013. This Plugin allows you to create amazing gap free multi-columns and dynamic grid layout. You can integrate this Plugin in your website design to make it more appealing and creative.
Photoset Grid – Arrange Images into a Flexible Grid
Photoset Grid is something that many of you would be searching for. This JQuery Plugin arrange the images into flexible grid just like the Tumblr Photoset Feature. This plugin can be integrated with different types of websites to showcase an attractive image show to the visitors.
typeahead.js – A Fully-Featured Autocomplete Library
This is the next entry in the category of Best 'Out of Box' JQuery Pugins. Typeahead.js is a plugin which can be employed in a search box for automatically complete the query. This plugin is inspired by the Twitter Auto complete Search function.
Source
iCheck – Customize Checkboxes & Radio Buttons
icheck is a plugin to create customize check box and radio buttons. This JQuery plugin is compatible with every browser as well as different devices including touch screen devices too. You can even tweak the look of these check boxes with the preloaded library of 6 retina-ready skins.
Identical inputs across different browsers and devices
8 callbacks to handle changes
Keyboard accessible inputs
Lightweight size — 1 kb gzipped
Touch devices support
7 methods to make changes programmatically
Saves changes to original inputs, works carefully with any selectors
jQuery Pin – Pin Any Element Within a Container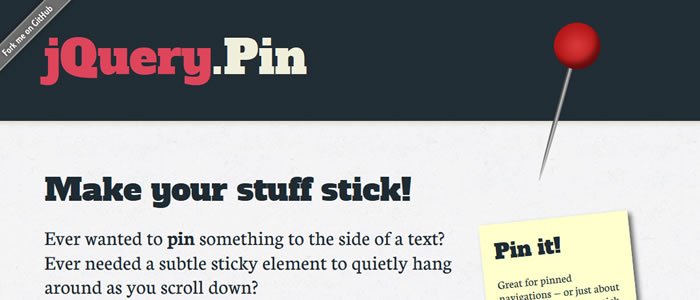 Ever wanted to pin something to the side of a text? Ever needed a subtle sticky element to quietly hang around as you scroll down?
Conclusion
I guess that you would have appreciated this collection of Best JQuery Plugins 2013. Stay Connected with Webgranth for more bunches of amazing resources.
Steven Bowen is an ardent team member of
No-refresh - Web to Print Design Tool Provider Company
bestowed with professionalism in to develop fully-functional solutions. Having adroitness in this arena, he has served an array of blogs that are basically based on the technology advancement & improve the end users' information level.