iPhone Application Development Tips | Top 10 iPhone Application
This post of mine is a third part of the series Mobile Application Development. In my last post I provided you the healthy soup of 'Android Application Development and this time I am offering you the most popular dish 'iPhone Application development'. In this blog I had provided all the basic information, trends and statistics about the world of 'iPhone application development'. To provide a dessert in the menu; I had also encapsulated the list of 'latest top 10 iPhone applications'.
After the release of first iPhone in 2007; the demand and popularity of this amazing product shows a sharp growth towards the peak position. At the recent launch of Apple iPhone 5 in Sep 2012; Apple CEO Tim Cook announced that iOS devices have crossed the milestone of 400 million sells through June 2012.
BUT what makes this device to hit hard the charts:
Impressive and compact outlook of the product
World Most Powerful mobile operating system
Amazing user interface
Intelligent hardware integration
Beside all these key factors, customers are singing the name of this mobile device because of its amazing world of applications. Applications are not the add-ons in iPhone they are actually the part of this amazing products. It is really odd to think of an Apple iPhone without the bag of Applications. According to the Gartner's Report there are around 7,00,000 IOS applications available in the market. These applications are designed on different genres like Business, Entertainment, Enterprise, Travel, Security, GPS and lot more.
iPhone Application Development is the latest trend among the IT industry because of its worldwide popularity and astounding features. Some of the key points which make the iPhone App Development a 'must to notice' business trick are listed below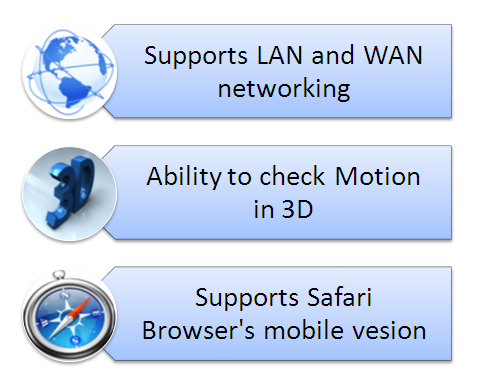 Besides these three Head points, iOS provides a lot of other innovative features like location tracking with the aid of GPS, crystal clear and smoothest touch screen navigation etc. It is now become necessary to the business machines to hire talented iOS developers to get the mobile apps developed for an impressive growth and maximum user traffic.
This increasing demand of iPhone applications has attracted a crowd of application developer to showcase their capabilities in this latest fashion trend of technology. But it is really a tough job for any newbie to compete in this section; if you are thinking to put a step in this sea of opportunity than BE AWARE because your single mistake can drown you in the crowd of million other developers. Below are some of the points which you MUST look before developing an iPhone application. I assure you that these steps will surely put spicy taste into the recipe of your iPhone application development.
Decide the Recipe smartly
When you put a step to develop the iPhone application; the first question you would be encountered with will be 'what should be the Genre of the application?' This stage is the first as well as the most crucial and deciding step too. Before making an application you must be sure to hit the target crowd with your application or you will mistakenly cook a 'Non-Vegetarian dish for your vegetarian guests'.
Add 2 spoon of SIMPLICITY with 1 spoon of ATTRACTIVENESS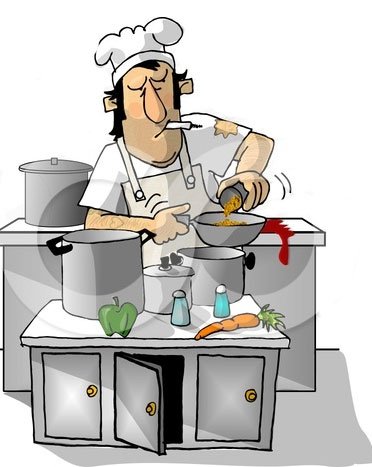 It is a very important point to look upon. Most of the application developers commit the mistake at this section. When you create a mobile application; you must prefer the simplicity against the attractiveness. Mobile application development is a way different from the web development; a mobile user is offered with a very small using area as compared to the desktop view. So an iPhone Application developer must provide an easy and simple interface. Attractiveness is the garnishing spices in the recipe while simplicity is the basic salt.
Neat and clean Buttons are a MUST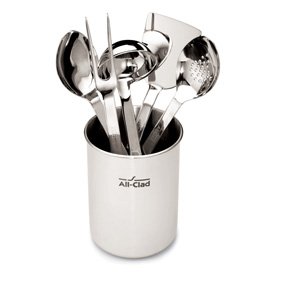 Usability of a mobile application is the key criteria to judge its performance. Every mobile application has some command and call buttons with the aid of which a user can easily access the options. These call buttons and functions should be neat and clean so that the user finds an ease to use the application; otherwise he will be confused regarding the options and at the end will turn his face towards your competitor.
Stirring should be ample and effective
While building a web application; navigation within the website or app is a common practice. it is always advisable that you provide sufficient navigation option to the user. But providing EXTRA navigation option may puzzle the user and hence your application will lose the star ranking points. So you should always integrate only the needed navigation for a much effective working.
To give you the example of ideal applications; I am providing you the list of top 10 iPhone applications. These latest iPhone applications can be easily downloaded from the provided link and most of them are free for use.
List of Top 10 Latest iPhone Applications 2012

Pinterest
Planning is what everyone needs at a point of instance. Pinterest is an iPhone application which provides you the ease of planning your vacation plan, latest home decoration, favorite clothing and everything that you want. You can even save your plans to the camera roll and it is absolutely free of cost.


Absolute Vintage
It is really an interesting and funny application that empowers you to transform your ordinary capture into vintage masterpiece. It is a 'must to download' application for all photography lovers.

Temple Run: Brave
This latest game in the revolutionary series of 'Temple Run' is rocking the charts with the new features and amazing visual effects. The addiction of this game for its users is making this one of the most popular iPhone application among the market. It is available for both iPhone and IPad; you can download the premium version of this game without paying even a single penny.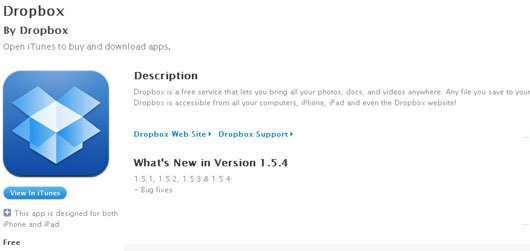 Dropbox
Dropbox is the most innovative application that provides you the facility of adding all you data at a single point and you can access all this data from your iPhone, IPad or even the Dropbox Website. This application is offered free of cost by the Apple store.

Facebook
Facebook is a familiar word for everyone; it has around 500 million active users on this blue planet. The Facebook iPhone application has made it very easy for the user to get connected to the social networking site. It is a free application which is compatible with both iPad and iPhone.

Angry Birds: Space
Angry birds are among the list of world's most popular mobile game series. The latest Angry Bird: Space is absolutely free till now and can be downloaded directly be clicking the button below.

Skype
Skype for iPhone is a popular application that provides you the facility of video and audio chat with your friends through internet.

iPhoto
iPhoto is one of the most useful and popular application among the category of photo editing. This application allows you to provide a new life to your photos with the help of interesting and amazing tools.

Draw Something
Draw something is a very interesting iPhone application that gives you the opportunity to dray all your imaginations on your iPhone or IPad screen. This is free to download and is used by thousands of user every day.


Amazon Mobile
Amazon mobile is an ecommerce application specially designed for iPhone. You can easily search, get product details, read reviews and purchase the products from this application. This application is surprisingly free of cost.

I hope that you like my dish 'iPhone Application Development Tips | Top 10 iPhone Application'. Please feel free to add some more species into the recipe through your valuable comments. I would also love to solve and explore your any query.
'EAT Apple: TALK Apple: UTILIZE Apple'
As the most experienced developer of
CSSChopper - PSD to HTML Conversion Company
, David Meyer firmly believes in building the new ways that lead the people towards success. He focuses on an ideal approach and tries to deliver the perfect services close to the defined needs.