The days when mobile developers used to face issues with HTML and CSS code are the talks of past now. Mobile developers have now widened their scope of expertise to not only resolve all these issues but are also designing and developing such mobile websites that are touch-friendly, have impressive layouts and are based on frameworks that will work flawlessly on tablets as well as smartphones.
As the mobile market is booming, more businesses are realizing its significance and hence, working on developing the mobile versions of their websites. It helps them reach their smartphone customers and market their services and products to them successfully, JavaScript being one of the major reasons for this upsurge. Have you ever thought why JavaScript is so famous among the developers?
Well, it works really well with touch screen devices, making it easier to use them. You can get your website to respond well to all the finger gestures including zoom, tap, and scroll. In simpler terms – JavaScript is your solution to not only solve all the cross-border compatibility issues but also to develop the cross-platform websites, which would ultimately result in the increasing number of users.
Now, if you are somebody who is still struggling with these issues then you should have a look at these JavaScript tools and use them instead when you are developing a mobile app.
1. jQuery Mobile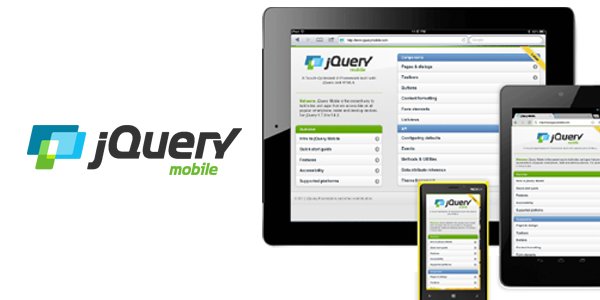 This is indefinitely the most commonly used JavaScript platform by the developers. It converts the semantic markup language to a user-friendly format which allows the gestures, hence making operations easy to perform on the touch screen.
However, the reason for it being developers' favorite is also that it is a developer-friendly platform. With the easy access to integrate sliders and switchers, jQuery Mobile does not require any heavy coding base.
2. The M Project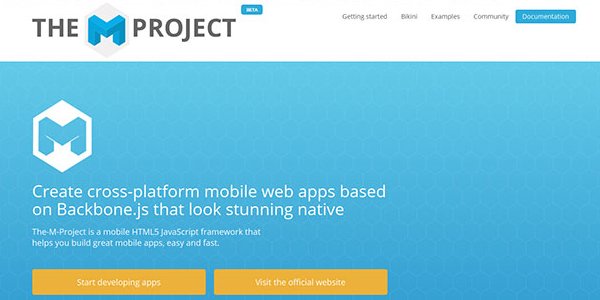 Being the platform which supports different devices, The M Project makes it easier to develop websites and apps for desktop systems, smartphones, and tablets. You can conveniently isolate the information from business logic. This open module type framework has model-view-controller (MVC) architecture.
3. Appcelerator Titanium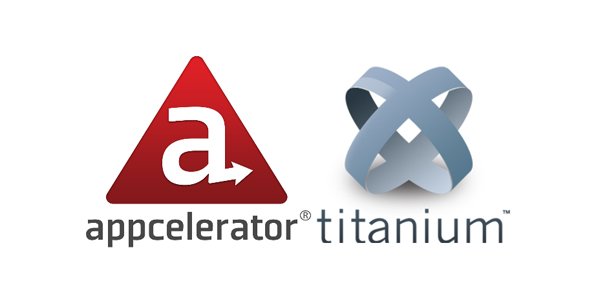 Clubbing the impacts of cloud computing with the steadiness of open source effortlessly, this platform can be used to develop mobile apps for both the Android as well as Apple phones. You can use it to build switches, popovers, tabs and views.
While using Appcelerator Titanium, your knowledge of JavaScript, HTML, and CSS will come quite handy. Besides, if you want to get easy integration with the file manager as well as device camera then Titanium is the right product for you.
4. Sencha Touch
Having an Ext JS JavaScript Library, Sencha touch makes development a convenient and gesture friendly process. You can develop mobile apps for various operating systems such as Blackberry, Android, Kindle, iOS, and OS.
5. Zepto
If you are planning to implement the 'mobile first' strategy while developing your website then Zepto is the platform to enable that in a convenient and fast manner. This platform is solely designed for WebKit browsers like Chrome and Safari and is preferred because of being extremely light (only 5KB).
6. DHTMLX Touch
If you want a platform that does not require any heavy coding and comes with an easy-to-use interface then DHTMLX Touch is exactly what you are looking for. It allows you to create designs for all the touch devices as well as smartphones by churning out various kinds of mobile applications for different mobile platforms.
7. LimeJS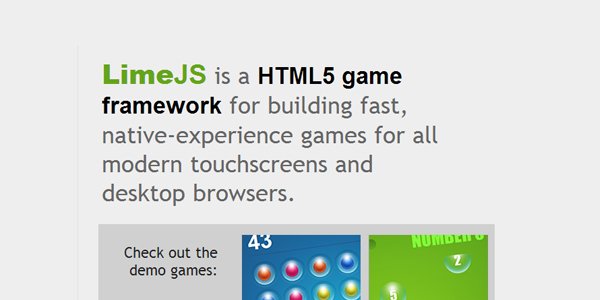 If you are planning to develop a game then LimeJS is your platform dedicated for the exact purpose. Using HTML is different manners, it helps in creating touch screen friendly games. Besides, these games will work not only in the app stores of the users but can also be searched and played on the browser.
8. jQTouch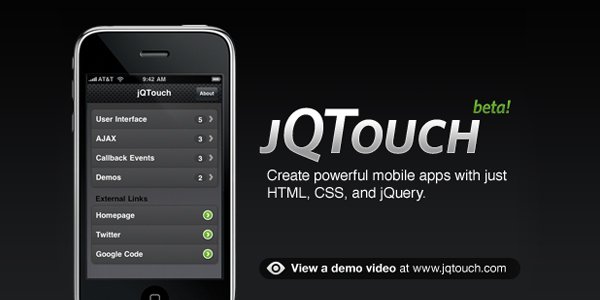 If you have been using jQuery Mobile then using jQTouch won't be that difficult task for you. Just like its family platform, jQTouch also consists of a widget library that supports semantic markup language.
However, it also has a drawback that app developed using jQTouch will function only on the small screen (read 'smartphones').
9. TreeSaver
If you are looking for a platform that will create magazine-style layouts then TreeSaver is the framework for you to use. The brownie point of this CSS and HTML compliant platform is that you are not required to write coding in JavaScript.
10. Mobilize.js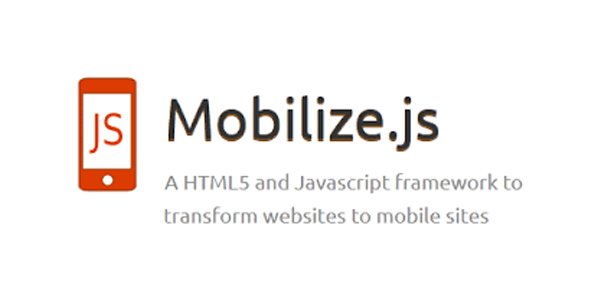 To make your task easier than you would have thought of, Mobilize.js allows you to import a desktop website directly onto the platform and thereafter convert it into a mobile website. Being an open source tool with WordPress version, you simply do not need to make any changes in the server as it will automatically detect the mobile browser and integrate it.
I am sure after knowing about these JavaScript tools, you won't be struggling with the coding programs anymore as they would make your work convenient and faster than how you would have been managing till now.
Author Bio
Ashish Sharma is a content marketing head at WeDigTech – An offshore mobile app development company in India working on iPhone Apps, Android Apps, Windows Apps. Helping Enterprises & StartUps for Web & Mobile Applications Consulting and Development from domestic to MNCs.
These posts are a handout from our Guest Author who works with us occasionally and provide their opinions for our regular visitors on Web-Development & Designing, SEO, CSS, Coding etc. As their details can be marked with their concerning post even we would like to add that out Guest Authors are expert and master of their own sector. If you also desire to be our Guest Author Contact Us at
submit@webgranth.com