HTML5 Templates: Download Top 20 HTML5 Templates Free
At present, HTML5 has become the significant marking up language for the website. HTML was introduced to structure the content of the site. The continuous refining in HTML language, give birth to the latest HTML5, which has more function and elements. Here, this blog presents the best 20 HTML5 templates that can inspire you to develop your own site more astonishingly.
HTML5 is latest the version of HTML, which has numerous of elements that make the coding easy and also require less plug-ins. It is not easy for beginners and professional to understand the potential of this latest version of HTML language. So this blog lists the best web templates that are built using HTML5 effectively. This will give the brief hints about how to use technique for your own site and make web-page highly functional with outstanding performance. You can download them for your site, but you have to pay for it. All these templates are easy to customize and can be extended with your platform.
Have A Glance On The List And Discover Some New Ideas:
PORTO is a template based on HTML5 language. This is one of the finest responsive templates that entail revolution slider, Parallax Effects, SEO optimized coding, multiple header & footer layout, and there is also properly structured contact form.
MY FOLIO is the retina ready and ultra responsive HTML5 based template. This template can be easily formatted and extended for having the fresh functioning and superior site.
Realm is an artistic HTML5 based theme. This is very user-friendly. This design has complete responsive layout, BG parallax and optimized with display Retina Ready. It is well-suited for illustrating the best works, services & products/solutions.
Jekas is the corporate styled template, which is structured using HTML5 language. The theme has the simplest responsive layout that is compatible with the latest platform. The outline of single page is very informative; it can presents organization data very effectively.
RENOVA is exclusively crafted theme that is coded on HTML5 markup language. It entails with superb flat layout design that supports developers for creating site with exclusive layout and trending functionality.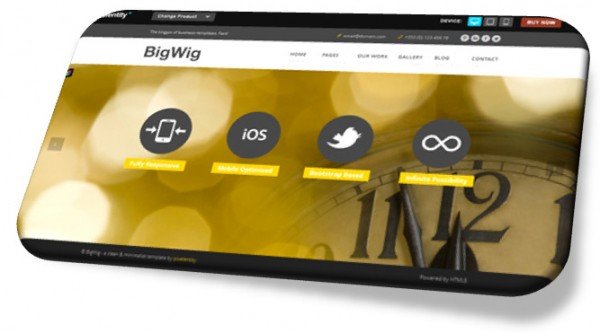 BigWig is the extensively designed HTML5 based templates. It is an enterprise based site. It has responsive layout, which is fully optimized for various portable devices and entailing the 3 sliders that shows background videos, transition effects and sliding images.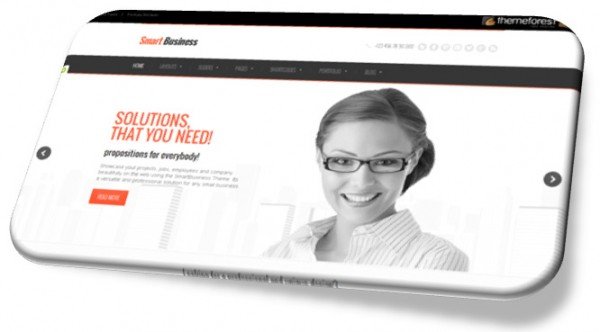 Smart Business is an HTML5 coded templates. It has very simple looks and is specifically designed for the corporate site. It has clean customizable structure that gives developer a way to create unique site. There are amazing sliders that enhance webpage visitors' experience.
Kyte is an exclusively crafted HTML5 template that can be utilized for the websites of digital studio, creative organizations, artists, photographer and lots more to showcase their work at ease. The responsive layout, flat structure and Parallax effects give superior contour to the site.
Smart Start is the HTML5 based business template that is completely responsive and there is an Ajax based contact form and CSS based drop down navigation. The table-less design is implemented with this theme.
Cartel is HTML5 based template that is very responsive and has very trending design. The theme is well suited for the studio, designer and photographer because here webmaster can show the arts in a gorgeous way.
Vega is the professional themed template structured with HTML5. The template comprises full-screen slideshow, SEO friendly coding, auto validated contact form and supporting plug-ins such as prettyPhoto and gMap jQuery.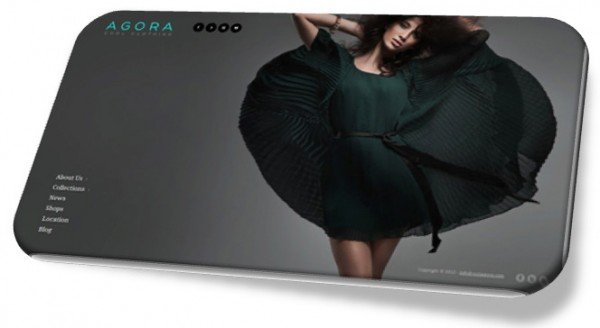 Agora is the art-professional HTML5 template. This theme entails various gallery options to show the collection of art in trending way. The Navigations are labeled optimistically to direct at specific page effectively.
CHOCO is an extraordinary HTML5 template, which supports responsiveness, uncountable fonts and colors, JS countdown, and various API such as Google fonts, Google maps and lots more.
CleanBiz is the ultimate clean business theme developed on HTML5 language, CSS3 and jQuery. This template is easy to customize and edit. It has responsive layout, pre-defined color options and photo stream widgets.
Amaze is the astonishing exclusive HTML5 template. This theme comprises parallax scrolling, high-interactivity, and various sliders such as image sliders, animated skill graph, background image slide show and 2 type of light box.
Surreal is the Retina ready HTML5 Templates having responsive feature, slideshow and full-screen videos. The architecture of this template entails CSS 3 animation and working contact form.
Freshlook is an exclusively designed HTML5 template for running business online. The template has clean, fresh and trending looks. The layout is designed to have box and wide structure. There is layered PSD and help file.
Leviate is the pixel perfect HTML5 Template. That comprises responsive and box layout. The simple architectural view of the theme makes user-friendly interaction. It has cross-browser and device compatibility.
Nevia is the coolest HTML5 Templates for corporate site. Having astonishing looks (to) stun the visitors and make them to come continuously. It has retina display feature that make website compatible with iPhone, MacBook and iPad.
ALTEA is one page HTML5 Template with Parallax theme implemented. It comes in 3 layout that is corporate, app landing and agency. There are 10 pre-installed color schemes, custom icon font set, Google map and social share plugin with this template.
Conclusion
Hopefully, the above list of HTML5 Templates has germinated the seed of the idea in your mind for having awesome standard theme of the site. You can download the theme and manipulate it according to your website. If you want to share your views or any exclusive templates then you are welcome. You can send your ideas either through the comment section given below or using the guest account. Stay updated with our future blogs.
Christiana McGee loves development and possesses specialization in converting Sketch to HTML. Associated with
CSSChopper - Sketch to HTML Company
, she constantly strives to serve the best, fastest and innovative solutions in a stre