Web development companies have turned old websites into the new "smart websites" that are available now. This article actually discusses some of the features that web development companies have added to websites now. You need to understand that web development companies have turned new websites into complete marketing tools. In fact, web development companies have completely revolutionized web development.
Video uploads
Long before now, only few websites had videos but ever since reports were revealed that videos offer higher ROI for several reasons, web development companies now make room for video uploads during the design stage of websites.
You will hardly find any website without a website these days. And of course, this has been working perfectly as video upload has increased the rate of conversion of many websites. Videos linger longer in the mind of viewers. Secondly, people pay attention to videos much more than other formats. As they say, a picture is worth a thousand words. So, if a picture is worth a thousand words, how many words is a video clip worth? It will definitely run into millions or billions of words depending on the duration of the video.
Another reason videos have become indispensable in marketing strategies is that they often go viral. In fact, hilarious videos almost always go viral. This is why, companies usually include a little bit of humor in their videos. However, you need to apply two rules when uploading videos on your site.
The first rule is that you need to keep your videos brief. Once they become too long, they will become a little boring. Ideal videos do not exceed 60 seconds. The second rule is to pass the most important information first. This is because of people who may not watch the videos to the end.
All search engines also rate websites with videos higher than websites without them. In addition, videos boost credibility. So, for all these reasons, videos have become great marketing tools and newer websites always have them.
Having blogs
A lot of companies now have their blogs on their websites. This is for two reasons. The first is for SEO purpose. The more quality articles you have on your website, the higher your search engine ranking will be. Secondly, posting several relevant but informative and educative write-ups on your blog presents you as an authority in your niche. This automatically leads to more trust and patronage.
Call to action and contact are now on every webpage
Gone are the days when the contact details of a company are left on only the contact page. Now, the contact details are either at the top or at the bottom of every page and the page that does not have the details now have the link. This is because companies have found out the people can decide to purchase and later change their mind almost immediately if they don't see the purchase link soon.
Integration of the Accelerated Mobile Page (AMP) Technology
Internet users have become so obsessed with high loading speed that a little delay in the loading of any page can turn them off. So, to ensure that all the pages of their websites load as fast as possible, web developers usually integrate the new AMP technology into their websites. That way, it now takes less than 3 seconds for every page to load completely.
Mobile compatibility
It is no longer a little known fact that more than 90 percent of internet users access it through mobile devices. So, most websites are now mobile friendly. Most companies now have both PC and mobile versions of their website.
Better architecture
Before now, what web development companies cared about was only visual appeal but now, they now work on the architecture of the websites since they have found out that some website architectures make it difficult for search engine bots to crawl them thereby making the ranking of such websites permanently low irrespective of the amount of SEO efforts dissipated into the websites.
So, newer websites have better architecture that is easy for search engine bots to crawl.
Simple Design
There are so many websites out there that nobody makes any effort to understand a website. If a user finds it very difficult to navigate your website, he will just leave. In fact, it takes users less than 10 seconds to decide whether to stay longer on your website or leave.
Web developers already understand that. So, they make their website as simple as possible. They design their website in such a way that users can achieve what they want to achieve with less typing and fewer clicks.
Browser compatibility
New websites are now compatible with all kinds of browsers. Several years ago, websites used to stipulate the best browsers for their websites but that is history now. All new websites are compatible with all browsers. Whether it is Microsoft Internet Explorer, Edge, Google Chrome, Mozilla Firefox, Safari, Opera, and Opera Mini, new websites work perfectly on them all.
Compelling content
In fact, several web developers now handle content management. This is because, they now know the importance of content. Marketing and publicity strategies may direct traffic to your site but only great content can push them to take the desired action. So, websites now have better content.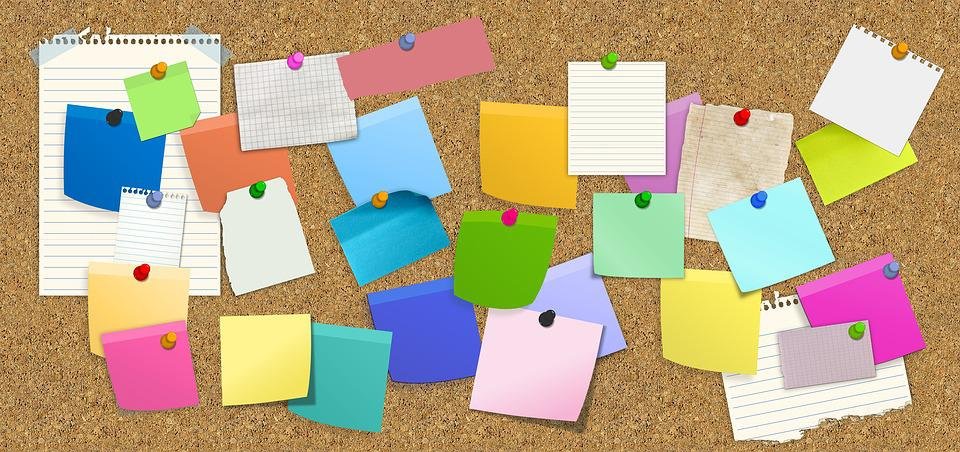 Here is one of the differences. The content of old websites focused on the features of the products being promoted but new content now ties these features to benefits for users. Find examples below.
Old content: The shoes have rubber soles
New content: The shoes have rubber soles so they are very light and the soles are durable.
Definitely, the second content will attract more buyers than the first one. This is why, newer websites have better content.
Being multilingual
While most old websites had content in only one single language, the content of new websites come in 2 or more languages. The IP address of the browser determines the language in which the content of a website is displayed. Some other websites give visitors liberty to choose their preferred language.
Conclusively, these are some of the ways through which web development has been revolutionized. There are several other ways and even more will still emerge.
Author Bio:
Harnil Oza
Harnil Oza is a CEO of Hyperlink InfoSystem, one of the leading app development companies in New York, USA and India having a team of best app developers who deliver best mobile solutions mainly on Android and iOS platform. He regularly contributes his knowledge on the leading blogging sites.
These posts are a handout from our Guest Author who works with us occasionally and provide their opinions for our regular visitors on Web-Development & Designing, SEO, CSS, Coding etc. As their details can be marked with their concerning post even we would like to add that out Guest Authors are expert and master of their own sector. If you also desire to be our Guest Author Contact Us at
submit@webgranth.com