Facebook has now become a household name amongst the users worldwide. It is used by the people all over the world to interact with their family and friends. It provides the users with a lot of features in a quite simple and easy-to-use interface. Different needs of the users from all walks of life are to be taken care of in proper way.
Facebook has turned out to be an amazing platform for the businesses to showcase the products and reach out to a large number of people. It also provides them a platform to advertise their products. There are a large number of users; who use it on a regular basis. It provides them with a good return on investment.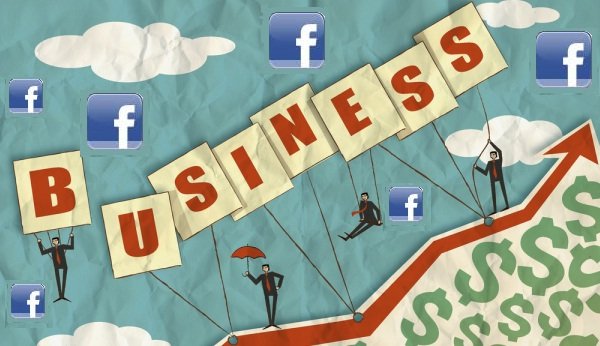 The Facebook business manager is a simple tool that can be used by the FB business page administrators to manage their different pages. If you manage more than one Facebook page, all of your information can be aggregated to a central place using Facebook business manager. You can also manage the Facebook Business manager to manage the pages, admin, ad accounts, etc.
In order to create a Facebook business account, you need to have a valid Facebook account and a business page. If you do not have it, it is advised that you create one. Creating a Facebook Business Page and a Facebook account is quite an easy process. All you need to follow are the necessary steps carefully by applying the certain strategies that can be quite effective and play a helping hand in flourishing the business to a new height.
Here are the top benefits, which a Facebook user can avail upon creating a Business FB account:
Gain access to insights that contain mounds of data.
Offer an introductory video that highlights the history and motive behind the foundation of the organization, which is accessible to people and persuade them to like the page.
Introduce a deal or exclusive offer to the targeted audience with an aim to divert them to a webpage just by pasting a link.
Promoting your business page through personal profile restricts you from adding friends beyond 5000. But this is not a case, while setting up the business Facebook profile. There is no limit to increase the audience beyond 5K upon creating a business FB account as this is the real benefit, a user gets upon creating a business page to promote his or her product or services within an aim to generate more revenue in quick time with less investment.
The privacy can be set on the FB business page by the account owner or the other person having admin privilege to prevent the business account from getting hacked.
Steps to setup your business Facebook account in business manager
Setting up a Facebook business account in business management, is quite a simple and easy process. Here you will also be guided on how to create a business page on Facebook. Just go through some of the steps mentioned below to set up a business Facebook account and providing much-needed boosts to your adverts to take your business to a new height
Open the latest version of the web browser recommended by Facebook and visit business.facebook.com.
Now click on the button Create Account.
Enter your business name, select a primary page, enter your name and email address.
Enter the other information about your business account that is asked.
Your Facebook business page is created.
The Facebook business account can be used to perform a wide range of tasks. Here, you can add people, send business invites, and access specific pages. It also helps you to manage more than one ad account. You can use it to pay for different ads with different payment methods. The different role can be assigned to people from different fields to view the custom reports. Business-level insights and reporting features are also provided to the users to analyze the FB page and make changes accordingly to divert targeted audience towards its destination URL of the website. The main aim is to make people aware of the product or services; being offered by the organizations as per their requirement.
Author Bio
Angela George is a passionate author who loves to keep the latest information about the latest updates in the field of technology. Her writing can help users to resolve any kind of Facebook problems without any delay. She also loves experimenting with new features.
These posts are a handout from our Guest Author who works with us occasionally and provide their opinions for our regular visitors on Web-Development & Designing, SEO, CSS, Coding etc. As their details can be marked with their concerning post even we would like to add that out Guest Authors are expert and master of their own sector. If you also desire to be our Guest Author Contact Us at
submit@webgranth.com