If you're in the business of operating an ecommerce site, or promoting other people's e-commerce sites, then you probably already know quite a bit about the value of SEO traffic and organic rankings.
High rankings for relevant search terms on Google take a lot of hard work to acquire, and they can be the lifeblood of your customer acquisition efforts. But, these rankings can easily go down the drain if you make drastic changes to your site's design, domain, URL structures, infrastructure or content.
While e-commerce sites generally benefit overall from refreshes like these, search rankings often take a dive – albeit temporarily, we hope.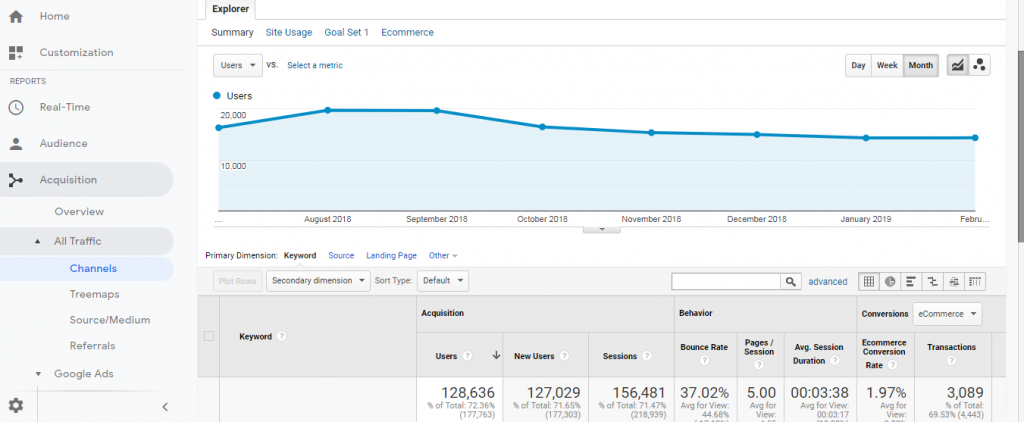 While there are plenty of techniques, tips and tricks to recover e-commerce SEO traffic and turnaround e-commerce sales, your business should ideally go by the book, create a checklist of steps to follow and divide the implementation of these steps into phases of before, during and after the redesign of the website to synchronize efforts and bring an element of process discipline that is expected of any great e-commerce business.
How do you go about sorting this checklist? What should be the sequence of steps to be followed en route to recovering your rankings and sales after a comprehensive website redesign?
Read on. We've got you covered.
Content and Information Architecture
Catch this if you can. The most valuable e-commerce brand that has taken the internet economy by a storm and redefined value proposition for the users is Amazon, and many credit the site's enormous content resources as a big part of its success. Google has 180 million pages indexed on Amazon's primary domain.
The way that Amazon organizes this content with formidable information architecture has enabled the company to cross the milestone of $1 trillion in market value. And at the core of this runaway success that these brands have achieved is headless commerce.
Your ecommerce website can also lean on headless commerce to steer clear of the demerits of traditional ecommerce. The strategy entails the delinking of the presentation layer from the ecommerce platform, thereby making the delivery of content more adaptive and responsive, making the user experience all the more seamless – which, in turn also augments SEO.
You can leverage headless commerce to regain the lost ecommerce SEO traffic and rankings. By making use of API connectivity and open SaaS to an altogether different level, headless commerce data orchestration across decoupled platforms leads to better personalization, lean development, marketing effectiveness without the risk of doing any damage to the backend, and higher speed to market.
Track Content Changes from the Web Archive and Retain Old Content
Often, ecommerce websites tend to undermine the importance of revisiting old content after a website redesign. Users are drawn to ecommerce websites to buy products and merchandise by the content.
If your ecommerce website had engaging and user friendly content in the past, that is to say before the ecommerce website redesign, it is very likely that many of your users will come searching for the old content. Many users also bookmark pages from ecommerce websites to revisit them time and again, because doing so augments their ease of access to content. What if your ecommerce website fails to load the old content?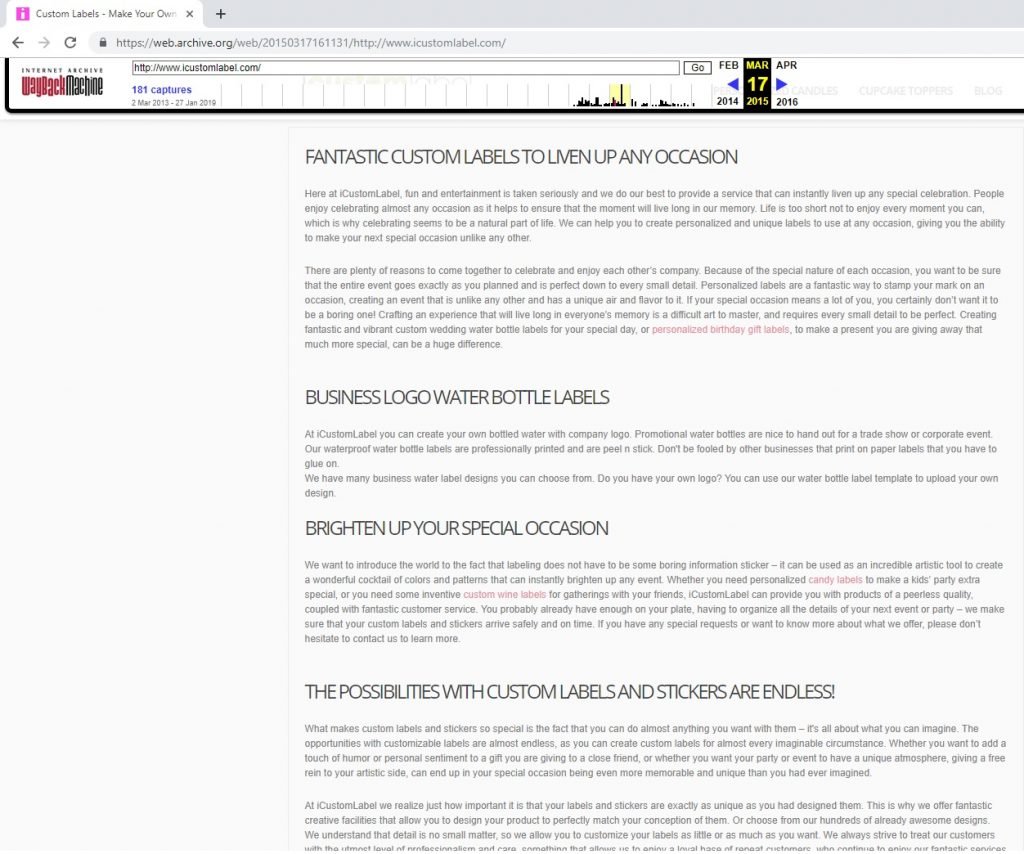 Error 404 messages do not make great advertisements for your brand's professionalism and can kill website traffic. Yes, the content can be improved after the redesign, but by no means at the expense of the old content that brought traffic in the first place. Retain your old content for existing users to keep coming in.
Unblock Google after the Redesign and Crawl Your Site
It is a best practice for website design teams to block Google from crawling your ecommerce website while it is being redesigned. That is to say, when you have work in progress, you do not want the users to access your website and experience a mess.
However, failing to unblock Google once the website has been rebooted amounts to a major error, one which may have serious consequences for your website traffic and SEO rankings.
Unblock Google and allow your website to be crawled. You need to know the structure of your existing website, and by crawling your test site, you can grab vital information on the structure, meta data and URLs to understand the pattern of change and the reasons behind it.
Screaming Fog SEO Spider is a great tool that allows you to keep track of the changes across metrics. The key question that arises here is, "What to observe"? We suggest you to include the following in your list of things to look for:
Missing page titles
Duplicate page titles
Page titles over 512 pixels
Page titles over 200 pixels
Missing H1 tags
Duplicate H1 tags
Multiple H1 tags
Missing meta descriptions
Duplicate meta descriptions
Image alt text
Canonical tags
Analyze Your Data to Understand the SEO Traffic Loss
In most cases of SEO traffic loss after a website redesign, you have some "usual suspects" to look out for as the causes.
In order to get to the root of the problem, you need to get access data points and confirm before arriving at definite conclusions. Ideally your data collection after an ecommerce website redesign should factor in the following points:
Google Analytics
Google Search Console
Date of launch
Historic or alternative URLs
Historic keyword rankings
If you spot an organic drop while rest of the channels remains comparatively unaffected, then this may likely indicate to the redesign itself being a culprit. Access to Google Search Console and keyword rankings can enable you to review the drop in ecommerce website traffic in even greater detail and allow you to precisely confirm the date of the drop.
If you can find access to historic ranking data, then you can run these reports to get an overview of some important areas that may point to some major losses in traffic and rankings.
In the final diagnosis, remember that e-commerce SEO is about the long haul and not necessarily the outcome of a task that can be accomplished overnight.
Ongoing SEO is vital to regain the lost traffic and rankings of your e-commerce site. An agile methodology to SEO in the modern context makes a strong case too.
Finally, do not forget to conduct an SEO audit. There are some awesome enterprise-grade SEO tools that can help with this.
Submit your XML sitemap files to double check on the fact that there should be no URLSs showing an error 404 message to users.
These posts are a handout from our Guest Author who works with us occasionally and provide their opinions for our regular visitors on Web-Development & Designing, SEO, CSS, Coding etc. As their details can be marked with their concerning post even we would like to add that out Guest Authors are expert and master of their own sector. If you also desire to be our Guest Author Contact Us at
submit@webgranth.com